Discover Our America Subscription Box – Michigan Box
This post may contain affiliate links or I may have received the product free in exchange for my honest review. See full disclosure for more information.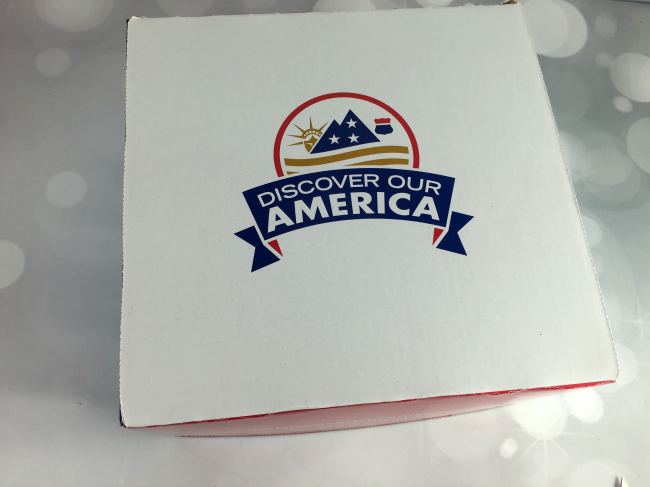 My family and I love trying out different foods, drinks, and more. So when I first heard of Discover Our America, I was super excited to see what they were all about!
Discover Our America features a different state each month and delivers 5-7 food, drinks, candy and more that are from that state. You also get a great book that highlights the state, it's history, geography, culture, places to see and more.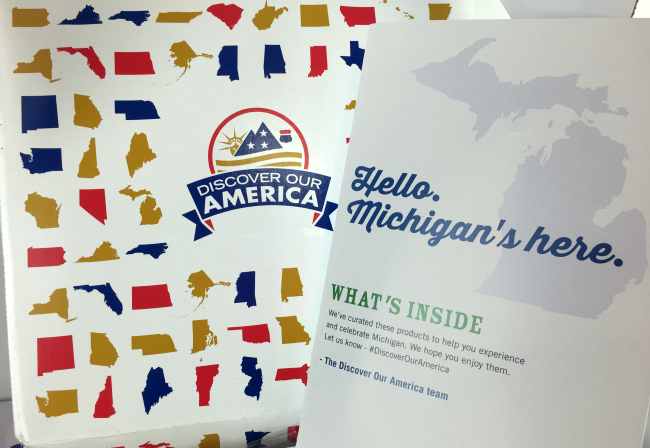 I received the Michigan box. I live in Ohio, so I was excited to try items from a state that bordered me.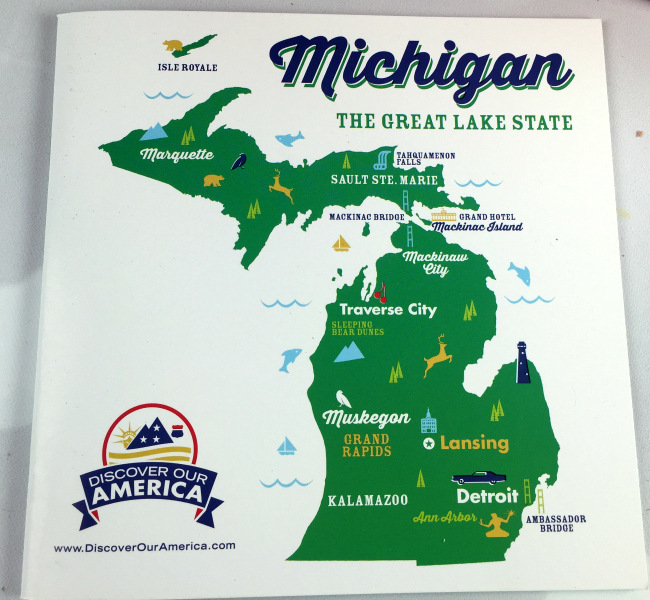 The Michigan book was super fun to look through and I learned a lot of things that I did not know before. I love that they include this book – this is one of my favorite things from Discover Our America!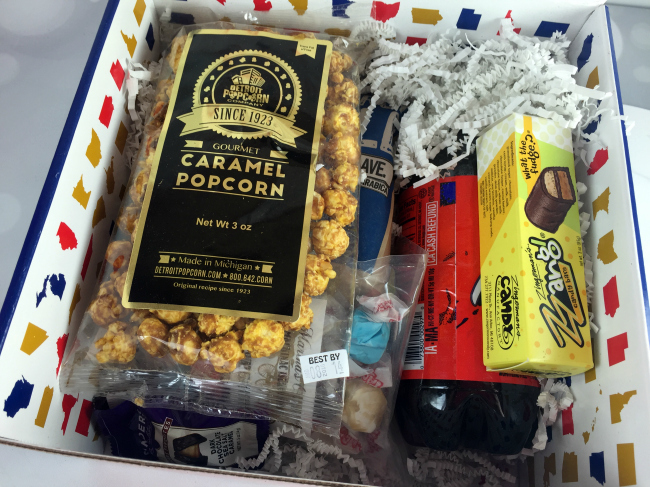 In this box you receive 7 great items from Michigan.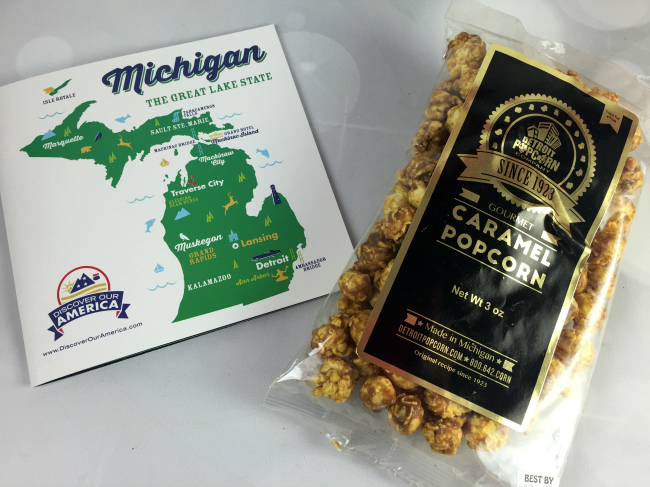 Detroit Popcorn Company Caramel Corn– The Detroit Popcorn Company has been operating for almost 100 years, and their delicious caramel corn will be enjoyed for generations to come. You'll enjoy eating this crunchy caramel corn one piece at a time.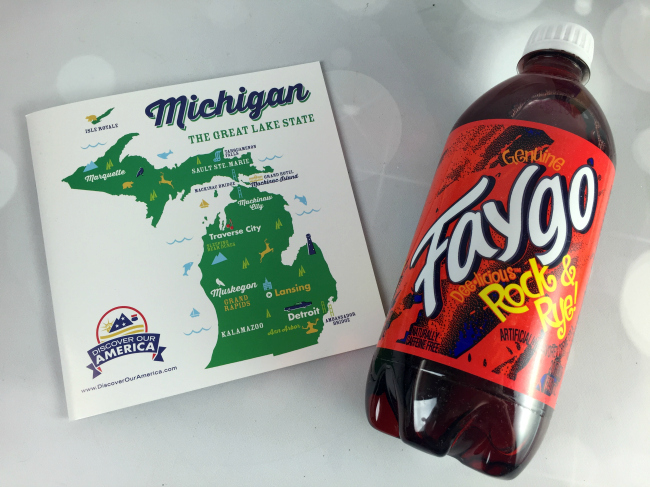 Faygo Rock & Rye Soda– A dark vanilla cream soda with a kick of what may or may not be cherry. You've never had a soda like this.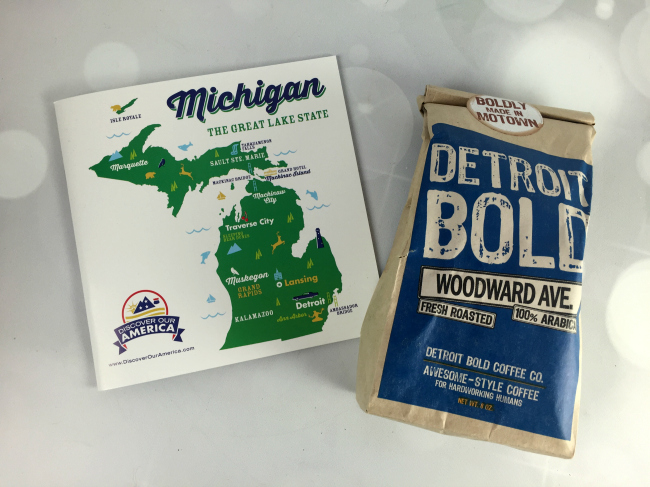 Detroit Bold Woodward Ave Coffee– For city that works as hard a Detroit, a coffee this bold is only fitting. Detroit Bold is the perfect start to a busy Monday or a lazy Sunday.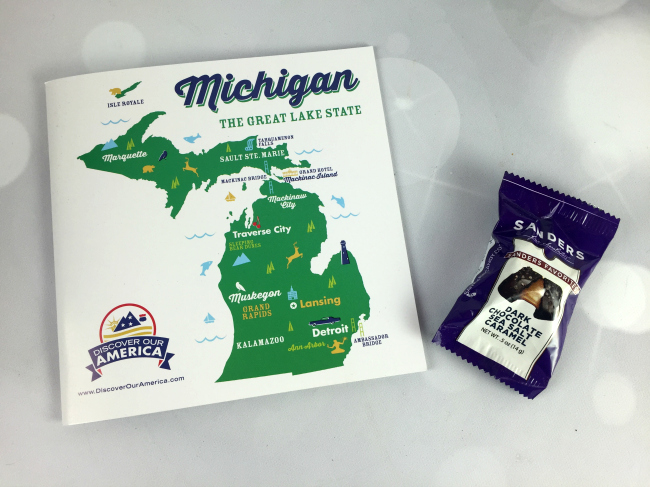 Sanders Dark Chocolate Sea Salt Caramels– With a recipe that dates back almost a century, this Detroit delicacy is the perfect combination of sweet and salty.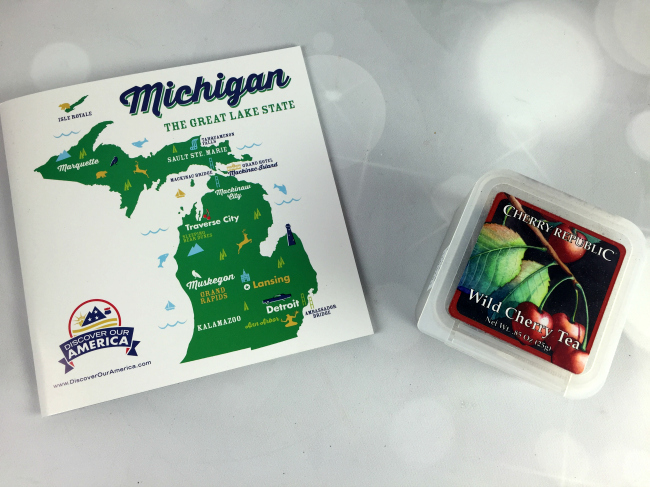 Cherry Republic Wild Cherry Tea– Set of black tea smoothly mixed with wild cherries to wake up your taste buds and your mind.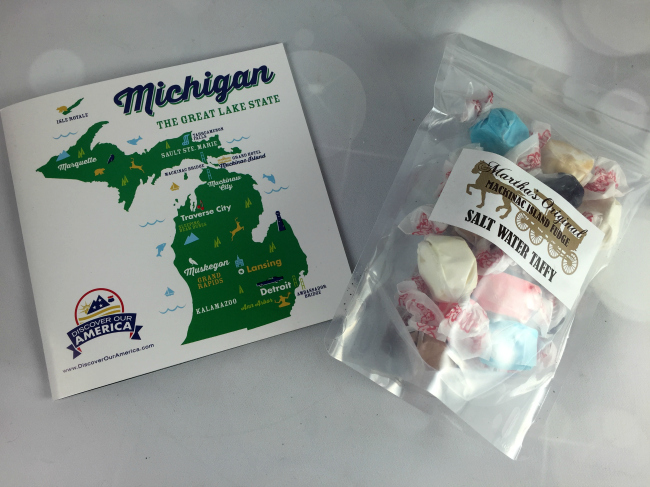 Martha's Salt Water Taffy– Salt water taffy can be found all over Michigan, but it takes a true artisan to create this perfect mix of soft, airy and chewy.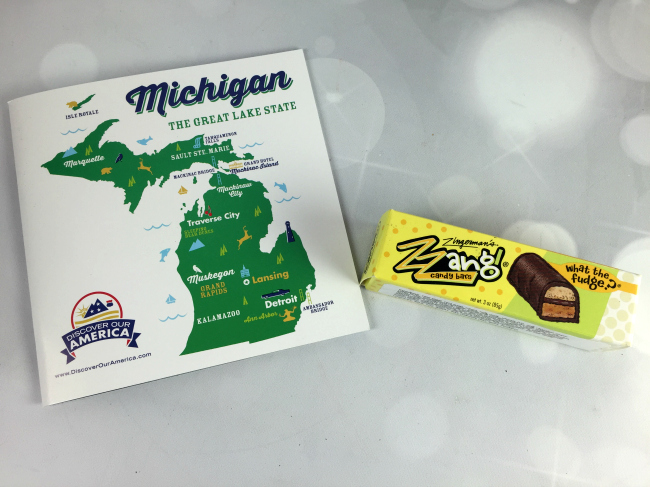 Zingerman's "What the Fudge" Candy Bar– Located in Ann Arbor, Zingerman's is one of the most highly regarded delis on earth. Their expertise on all things food is well represented in this uniquely rich candy bar.
Between candy, taffy, a drink, popcorn, and coffee, you get a great "taste" of Michigan. I loved this box and have already subscribed to keep getting these great boxes. Make sure you sign up today to get yours soon!