Do Your Part with Eco-Friendly Household Products from Repurpose
This post may contain affiliate links or I may have received the product free in exchange for my honest review. See full disclosure for more information.
As we are now in the month of Earth Day, let me tell you about simple, household products you can use everyday to do your part in contributing to a greener planet. Let me introduce you to Repurpose, manufacturers of eco-friendly products including:
Celebration Collections – plates and cups
Wooden Cutlery
Trash bags and clings
Marine Degradable Straws
Bamboo toilet paper
Paper towels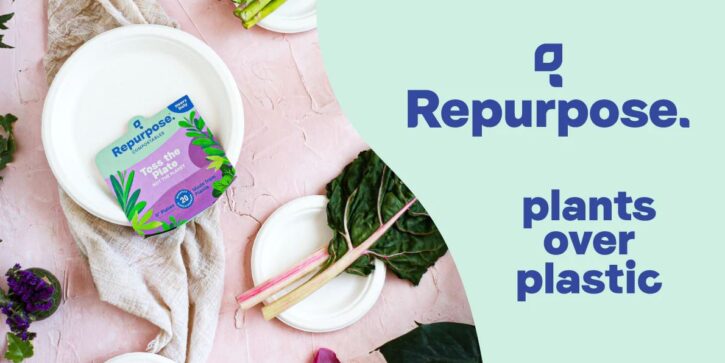 About Repurpose
Ten years ago, we started Repurpose because we wanted to solve a problem we saw everywhere: Plastic.

I always wanted to make a difference with my life…which led me to a career in sustainable design. I spent many years working to change the way buildings, film and TV sets were designed and built so that they would not negatively impact our planet. But once they were built, they were filled with plastic. I just knew there had to be a better way. I became obsessed with finding a more sustainable solution to everyday plastic products that we throw away – and to use the power of business, technology and design to make a real difference. Repurpose was created with a huge vision to solve a huge problem – to get rid of plastic and make sustainability more convenient and accessible to all people everywhere.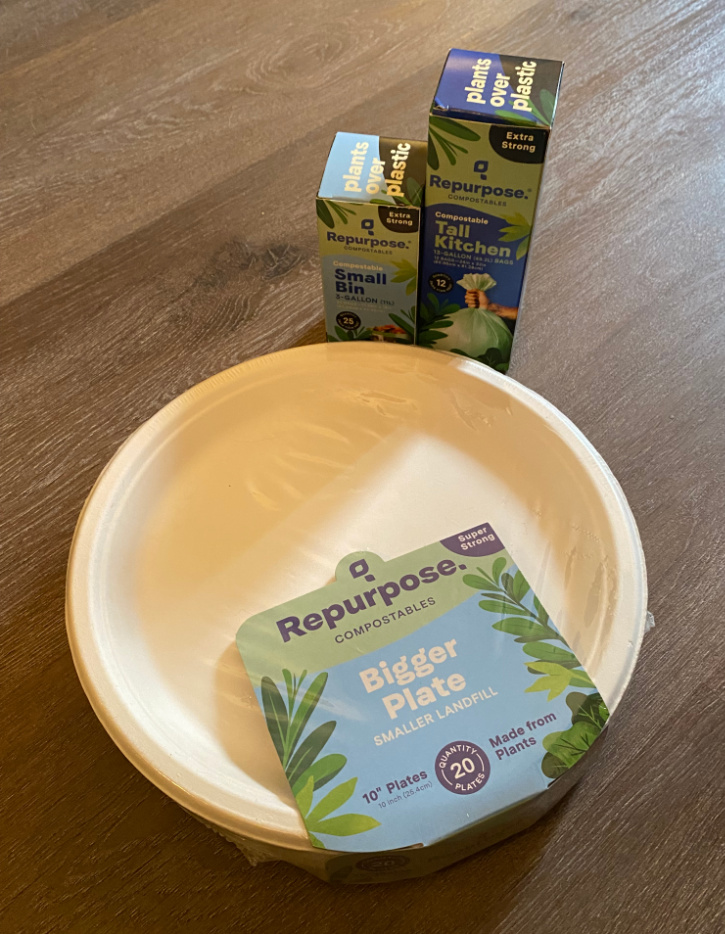 Repurpose knows that every step in the production of plastic products is toxic to the environment and humans. That's why our products are plant-based and non-toxic. Repurpose has a mission and has already replaced 436 million pieces of plastic. This effort has helped reduce carbon emissions, utilizing less energy and waste.
Did you know that only 9% of the world's plastic has ever been recycled? Such a waste!
Toilet paper production kills 27,000 trees a day. This is why Repurpose uses renewable materials for their paper products such as bamboo paper towels and toilet paper. Bamboo is one of the quickest growing plants and can fully mature in a little as 90 days. A tree takes YEARS to reach full maturity.
The compostable bin bags are durable and backyard compostable. They achieve degradation within 12 months. Repurpose products break down in a composting facility within 3-6 months.
Repurpose products plastic-free reusable dinner set is 100% FDA non-toxic, dishwasher and microwave safe and made from plants.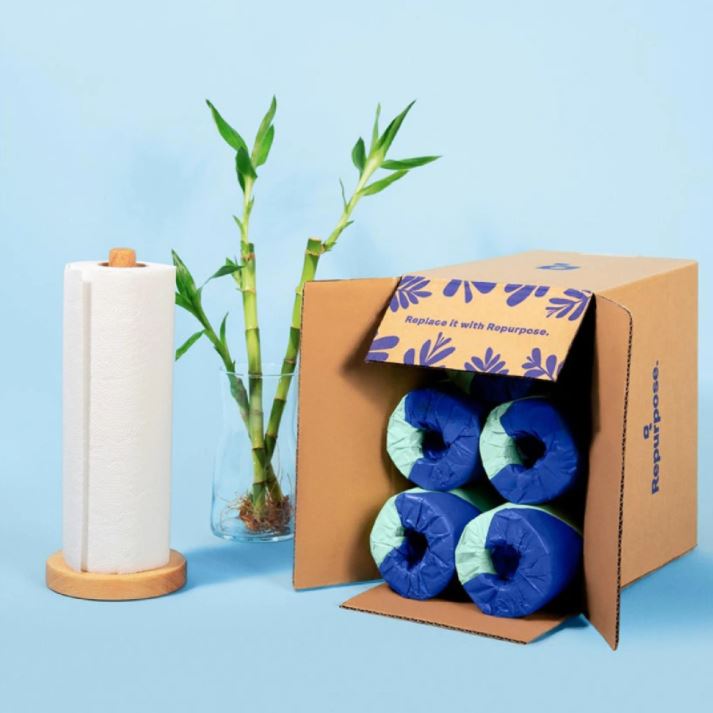 Repurpose has a convenient subscription service so you can have the products shipped directly to your door and never run out of the essentials you use everyday.
Give Repurpose products a try for yourself. From paper goods to tableware, you can make simple changes to do your part for the greater eco-friendly movement. You can save using code ATLAST15 for 15% off your purchase.
Connect socially with Repurose to see what other amazing deals you can find