Doctor Hoy's Anti-Inflammatory Cream Helps Arthritis Flair Ups
This post may contain affiliate links or I may have received the product free in exchange for my honest review. See full disclosure for more information.
Disclosure: This is a sponsored collaborative between myself and Responsival. Regardless, all opinions are 100% my own.
While I passed a milestone birthday recently (50), I have suffered from arthritis since I was 25. Some have called it the family curse, I just call it painful when if flairs. I prefer natural pain relief that helps reduce or alleviate my symptoms. For a while now, I've been using Doctor Hoy's natural anti-inflammatory cream and am delightfully pleased with the results.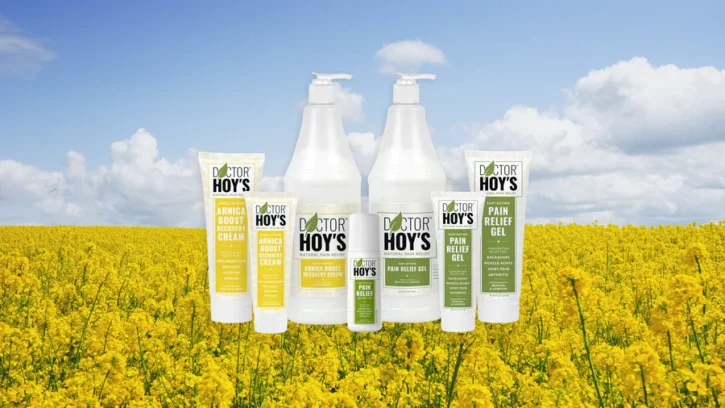 I've been utilized Doctor Hoy's products for several months now and it has really proven to be one of the best products I've used. As I've gotten older, the arthritis has exacerbated beyond an occasional ache or irritation. Now, I suffer from aches and joint pain on nearly an everyday basis.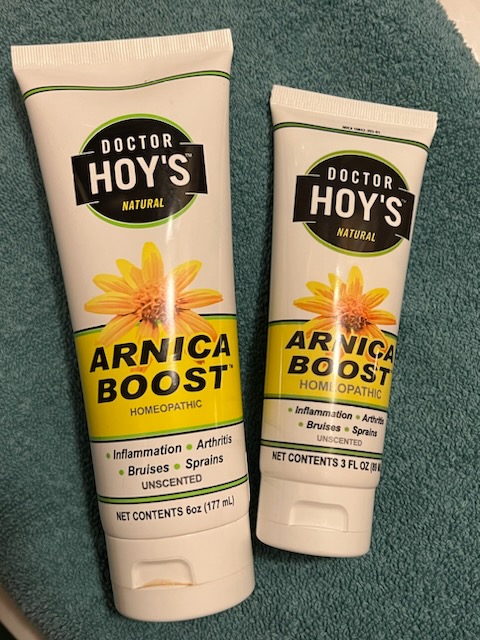 Doctor Hoy's offers several products to help target specific needs. The first product I started using is long-lasting Arnica Boost anti-inflammatory cream. It is designed to help promote healing and reduces inflammation during one of my regular flair ups.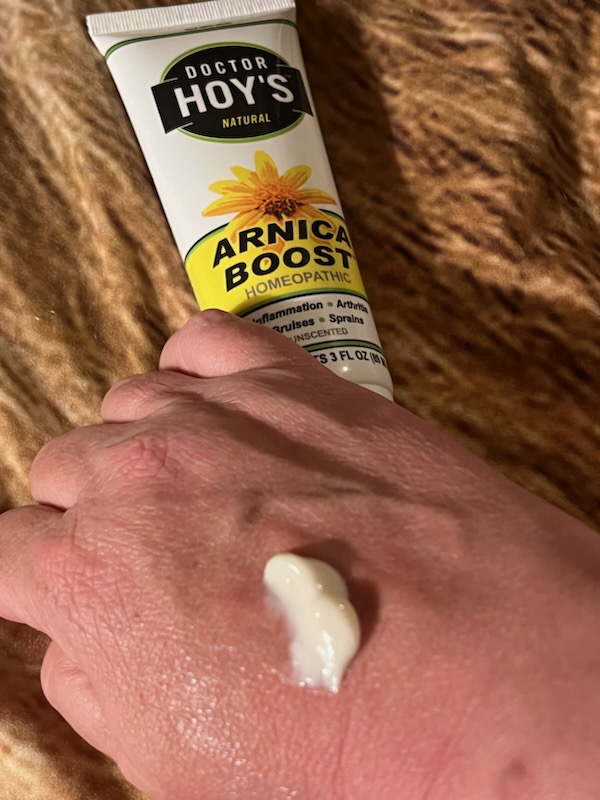 Another benefit is that it can be used for strains or sprains, bruising and other inflammation not only caused by arthritis. Comprised of three natural ingredients including Arnica, MSM and Aloe Vera, all helping to promote healing and pain relief. Arnica Boost is unscented and has no sensation, making it perfect and safe for all ages and all body parts, even sensitive areas. Available in a convenient flip-top tube for easy application and on-the-go use.
It is available in two sizes, 6 oz. and 3 oz. tubes, which makes it easy for me to keep one at home and take one with me for those instant flairs ups that occur away from home.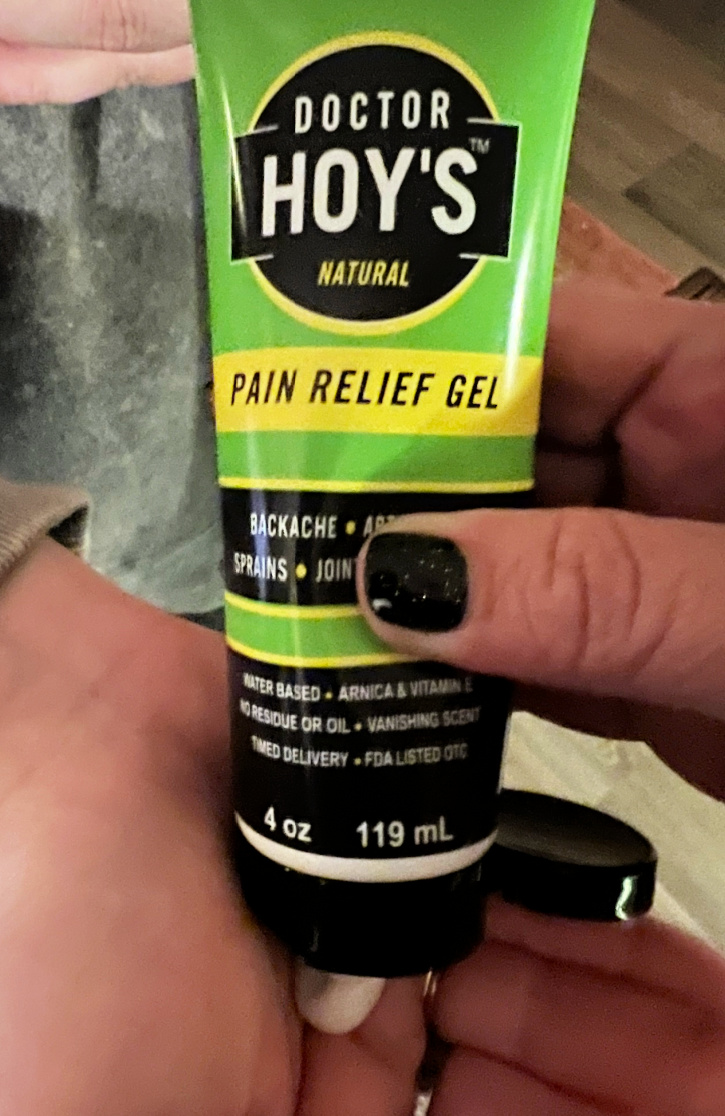 Now let me tell you about another great anti-inflammatory cream from Doctor Hoy's, the Topical Pain Relief Gel. This is a great topical pain relief gel that is fast-acting, powerful and is perfect for not only arthritis soreness, but other types of pain including backaches, muscle aches, sprains and sore joints. It pairs well with the Arnica Boost cream for maximum relief. This natural topical pain reliever warms and prepares muscles before activity and aids in recovery.
What makes it so fast-acting is the natural combination of ingredients including Menthol, Camphor and Arnica. It has a nice, smooth feel and dries quickly, leaving no oily residue or build-up on your skin. This fast-acting gel is available in three sizes including 4 oz. & 6 oz. tubes, as well as a 32 oz. pump. It also comes as an easy-to-apply roll on.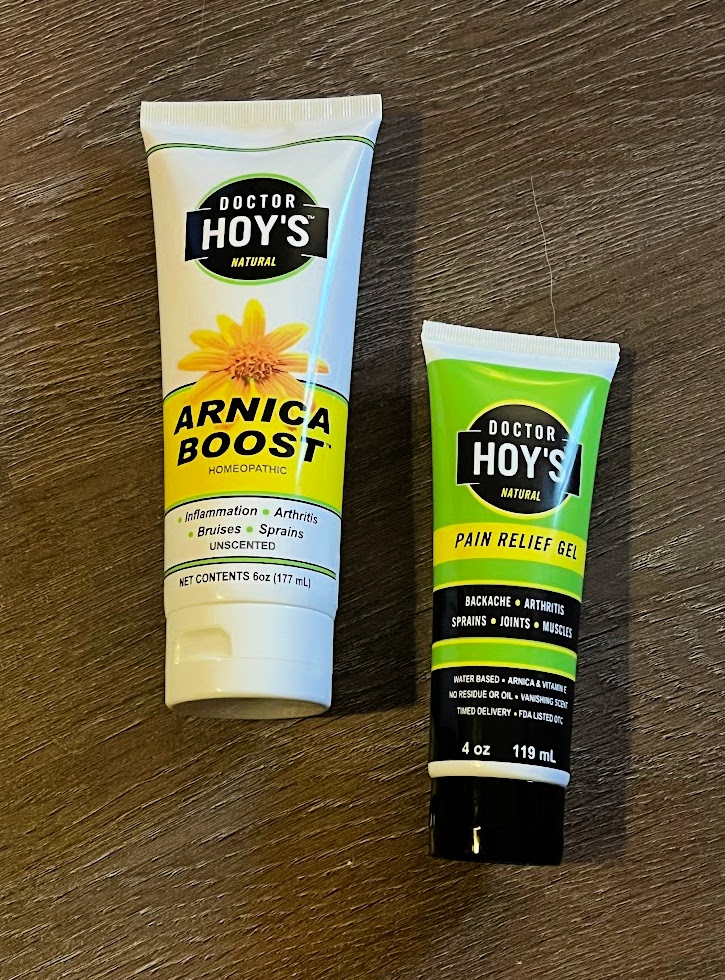 Aging takes a toll on everyone, not matter your gender, size, or health status. Fortunately, there are products available that help promote relief, healing and do not cause an addictive forming habits, as these contain natural ingredients. Doctor Hoy's products are safe for repeated use for relief that lasts hours.
Are you ready to give yourself the benefit of natural relief with Doctor Hoy's anti-inflammatory cream and gels? Doctor Joy's Natural Pain Relief products can be found in select specialty stores and online directly from their website. Be sure to connect socially with Doctor Hoy's for more updates and product information.

Facebook | Twitter | Instagram | YouTube