DreamWorks Pictures' DELIVERY MAN Info & Giveaway #DeliveryManMovie
This post may contain affiliate links or I may have received the product free in exchange for my honest review. See full disclosure for more information.
Earlier this year, I got to see a sneak peek of DreamWorks "Delivery Man" starring Vince Vaughn.  Right now, fans who Retweet this poster with the hashtag #DeliveryManSweeps have a chance to win gift cards for gas, flowers, music and more. Follow @DeliveryManFilm for more info!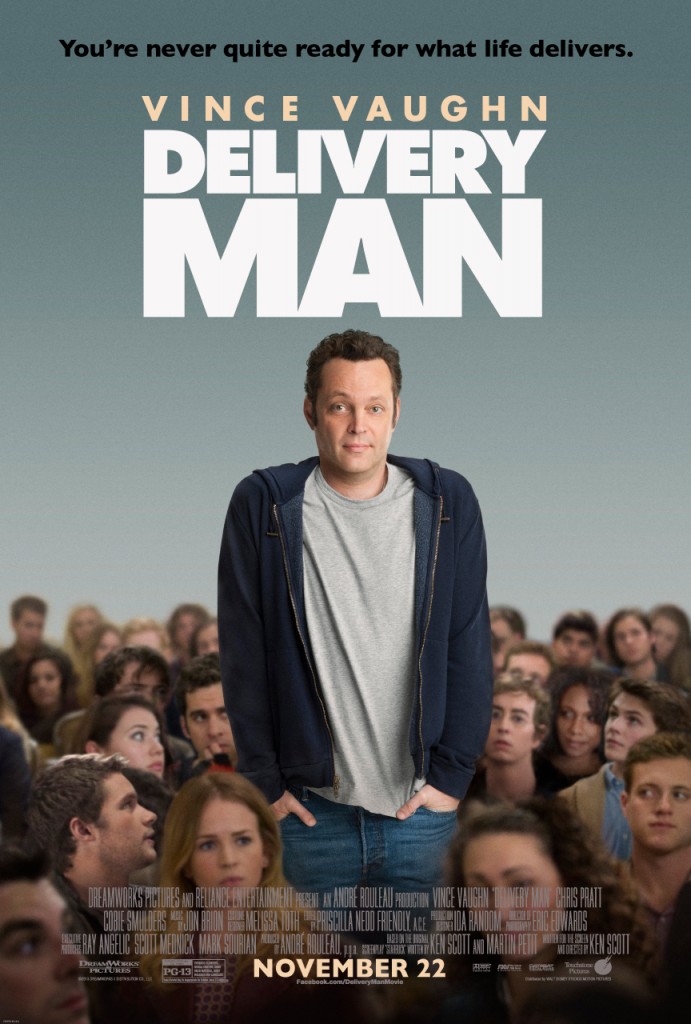 I have to say, it was one of the funniest movies I have seen this year.  Check out more below on what this comedy entails.
DreamWorks Pictures'"Delivery Man" stars Vince Vaughn as affable underachiever David Wozniak, whose anonymous donations to a fertility clinic 20 years earlier resulted in 533 children. David must now embark on a journey that leads him to discover not only his true self but also the father that he could become.
A DreamWorks Pictures and Reliance Entertainment presentation, the film is written for the screen and directed by Ken Scott, based on "Starbuck," the original screenplay written by Ken Scott and Martin Petit, and also stars Chris Pratt and Cobie Smulders. "Delivery Man" is produced by André Rouleau and executive produced by Ray Angelic, Scott Mednick and Mark Sourian.
"Like" DELIVERY MAN on Facebook: https://www.facebook.com/DeliveryManMovie
Follow DELIVERY MAN on Twitter: @DeliveryManFilm
Follow DELIVERY MAN on Pinterest: Pinterest.com/DeliveryManFilm
Follow DELIVERY MAN on Instagram: DeliveryManMovie
 Follow DELIVERY MAN on Tumblr: deliverymanmovie.tumblr.com/
DELIVERY MAN releases in theaters on November 22nd!