DreamWorks The Adventures of Rocky & Bullwinkle Available only on Amazon Prime!
This post may contain affiliate links or I may have received the product free in exchange for my honest review. See full disclosure for more information.
A hilarious and nostalgic journey awaits as DreamWorks The Adventures of Rocky & Bullwinkle has debuted on Amazon Prime Video as of Friday, May 11th!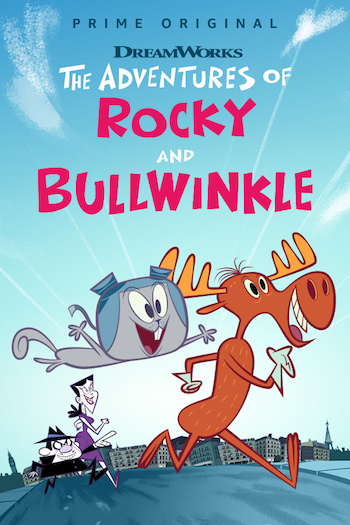 From executive producer Scott Fellows, the world-famous talking moose and flying squirrel are back in The Adventures of Rocky and Bullwinkle, a serialized comedy about two goofball best friends who routinely find themselves thrust into harrowing situations but end up saving the day time and again. As Rocky and Bullwinkle's innocent and silly ambitions to become rock stars or find lost treasure end up dovetailing with Fearless Leader's sinister plans to take over the world, our heroes are set on a collision course with notorious super spies Boris Badenov and Natasha Fatale.
About DreamWorks Animation Television:
DreamWorks Animation Television is one of the world's leading suppliers of high-quality, animated family programming, reaching consumers on linear and on-demand platforms in more than 130 countries and garnering 31 Emmy Awards to date. It is a division of the Universal Filmed Entertainment Group (UFEG).