Duracell Debuts Lithium Coin Batteries with Child Safety Features
This post may contain affiliate links or I may have received the product free in exchange for my honest review. See full disclosure for more information.
Because child safe packaging can only do so much, Duracell has made a battery that tastes absolutely awful.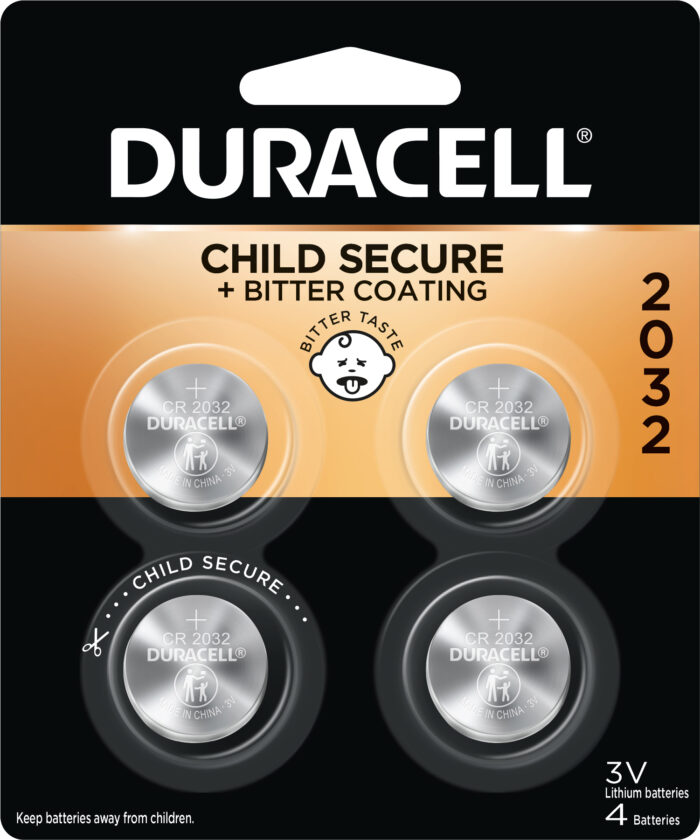 The #1 trusted battery brand, has officially launched its new lithium coin batteries, which feature a non-toxic, bitter coating to help deter accidental ingestion by children. Duracell is taking safety innovation to the next level as the only battery on the market with this technology.
In addition to the bitterant on the battery, Duracell is encouraging consumers to "power safely" with their new powerful and emotional educational video, highlighting an accidental ingestion survivor and the dangers of lithium coin batteries, which can cause severe, and sometimes irreparable, damage.
To support the launch, Duracell partnered with Shawn Johnson, Olympian and new mom, to voice the educational video and to host an engaging panel discussion about the hidden dangers of these batteries.
Here are some person insights:
"There are so many products blatantly not child safe and to see Duracell have an option for parents, it gives you that added sense of comfort in your heart that you're aware of the danger, and that now that we have these options, we can help protect our babies better." – Shawn Johnson, Olympian and new mom.
"We noticed about 5-6 years ago, a movement of 'an internet of things', meaning a lot more new devices are coming into the home, such sensors, DIY security, and a lot of things that today that are not so common for the home.We started thinking about what that might mean. Most batteries are focused on making their batteries last longer and working on the experience, and we started thinking about it differently." – David Klein, VP/GM Lithium Primary Batteries, Duracell.

"With Duracell coming out with this feature, it really makes me emotional that we get to work with them and help educate people, parents, and just anyone on the dangers like these in your home. I think it's amazing we get to be a part of it, I'm so happy." – Marisa Soto, mother of accidental ingestion survivor.
You can read further details on the release here. Stay connected socially with Duracell socially for more info via Facebook.