Easter Baskets Fillers for Kids of All Ages!
This post may contain affiliate links or I may have received the product free in exchange for my honest review. See full disclosure for more information.
Are you looking for something to add to their Easter baskets this year instead of having just candy? These great toys will have them hopping for joy when they see these sitting in their baskets. Leap Frog, VTech and The Young Scientist Club bring you these great new learning toys for kids of all ages. Blues Clues is back better than ever, do you have a budding young scientist? Or do you have a new baby, or know someone getting ready to have a baby?
Check out all of their product offerings, you are sure to find something great!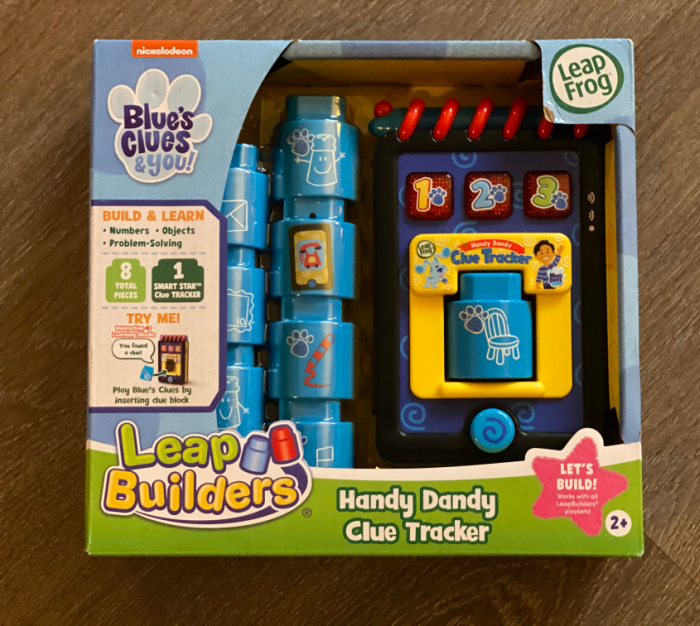 Blue's Clues Handy Dandy Clue Tracker
Play Blue's Clues with the LeapBuilders® Blue's Clues & You!™ Handy Dandy Clue Tracker. This interactive Smart Star™ unit is shaped like the Handy Dandy Notebook from the show Blue's Clues & You!™ with non-removable crayon. Press the light-up number buttons to learn about numbers and start a game of Blue's Clues. Help Josh by finding the correct double-sided learning block and inserting it into the Smart Star™ clue tracker. Practice critical thinking and logic skills to help Josh solve Blue's Clues. Get building and clue into learning with smart blocks for smart kids.
You can purchase Blue's Clues Handy Dandy Clue Tracker on Amazon, and other retail stores.
Stay socially connected with LeapFrog:
VTech Twist & Hug Koala Rattle
Say g'day with the Twist & Hug Koala Rattle™. Twinkling heart button triggers phrases about feelings, fun facts about the koala, silly sounds and entertaining music and songs. When your little one gives the adorable koala toy a shake, it will respond with playful sounds and short tunes. Twisting the koala's colorful textured ears develop fine motor skills. The textured handle is perfectly sized for little ones to hold, while the sliding rings and koala bead promote tactile stimulation. Shake and play on the go with the cute koala baby rattle! Intended for ages 3-24 months. Requires 1 AAA battery. Battery included for demo purposes only, new battery recommended for regular use.
You can purchase Twist & Hug Koala Rattle on Amazon, and other retail stores.
Stay socially connected with VTech for all their products releases: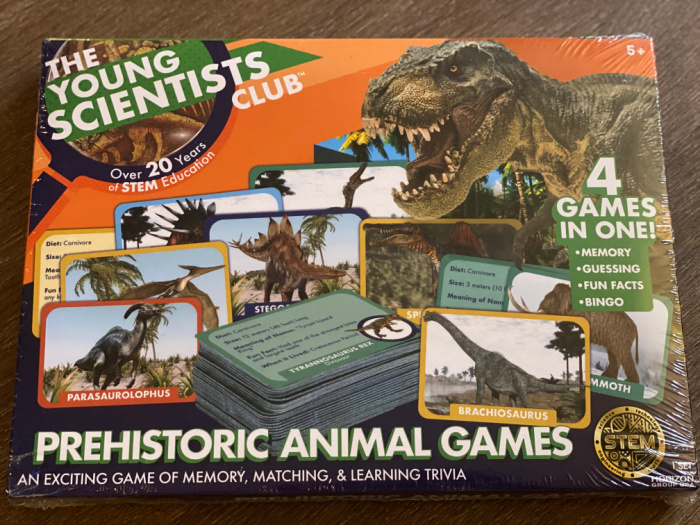 The Young Scientist Club Prehistoric Animal Games
PUT YOUR KNOWLEDGE OF PREHISTORIC ANIMALS TO THE TEST: The Young Scientists Club Prehistoric Animals Card Game makes learning a fun, interactive experience!

FOUR DINO-MITE CARD GAMES: From bingo to memory games and fact-filled trivia fun, get ready for an exciting game night with friends and family!

80 ILLUSTRATED GAME CARDS: Every game card in this set has realistic illustrations of prehistoric animals or the other set is filled with interesting, fun facts!

HANDS-ON ACTIVITY POSTER: Create your own prehistoric timeline on one side and sort each dinosaur card according to their size on the other!

GAME INCLUDES: 80 Game Cards, 1 Double-Sided Poster, 1 Activity Card, Easy-to-Follow Instructions
You can purchase this great item on Amazon, and other retail stores that sell toys.
Stay socially connected with The Young Scientists Club for all their new releases: