EatSmart Precision Elite Thermometer #Review #FALChristmas
This post may contain affiliate links or I may have received the product free in exchange for my honest review. See full disclosure for more information.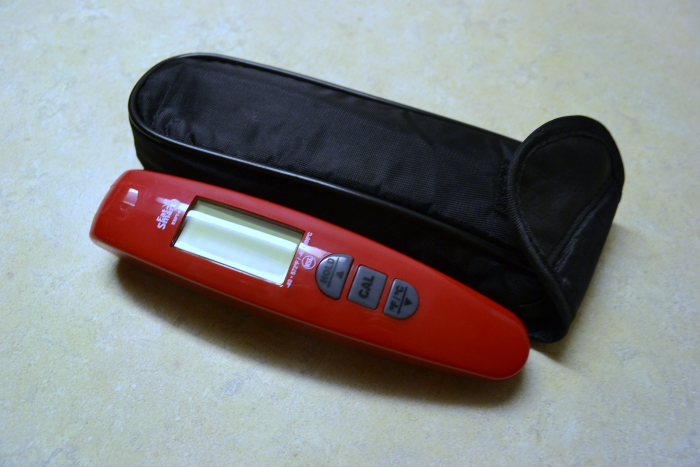 I am sure that many of you do lots of cooking, especially during the holidays.  With cooking, especially meats, a good thermometer is a necessity.  I've had many thermometers break and just not do their job very well.  I'm excited to let you know about the EatSmart Precision Elite Thermometer today, because so far, it has been a great thermometer!
EatSmart Products is a leading designer and manufacturer of innovative kitchenware.  They are devoted to designing, devloping, and manufacturing innovative health care products that meet the needs of it's customers.  They also have a 100% EatSmart Satisfaction Guarantee – they pledge that every item you purchase from them, regardless of which retailer you purchase it from, meets your high standards or you will get a replacement or refund.  I also love that they have a commitment to charity.  They donate a portion of their proceeds to a different charity each month.  You have to love a company that donates to charity!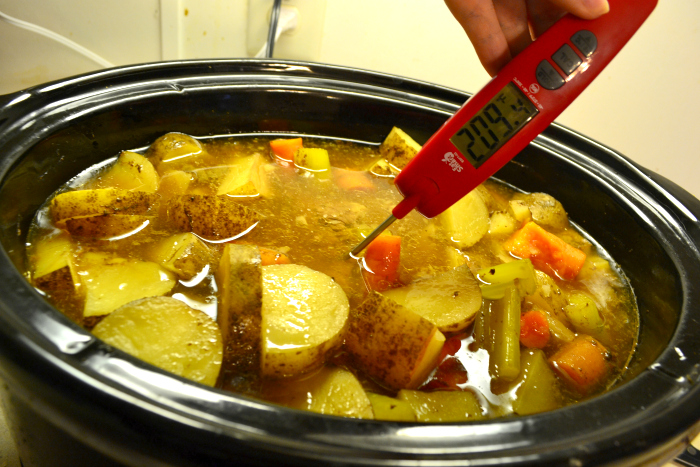 The EatSmart Precision Elite Thermometer allows us to cook our food to just the right temperature.  To check the temperature of the food, just unfold the stainless steel probe and insert it into the thickest part of the mat.  In 3 seconds or less, the proprietary thermocouple sensor registers an extremely accurate internal food temperature.  Some other great features of the Precision Elite Thermometer include:
1.5mm Folding Step-Down Stainless Steel Probe That Is FDA Approved
Hold Button Allows Internal Temperature To Be "Held" On The Display
You Can Switch Temperature Setting Between Fahrenheit and Celsius
Innovative Splash Proof Design
Anti-Microbial Nylon Case Included
2 AAA Batteries Included
My favorite features of this great thermometer is the fact that it has a nylon case included.  It's easy to store it in the case and put it in a drawer.  I know it will be protected while in there.  And, of course, I love the red color because red is my favorite color!
You can purchase your EatSmart Precision Elite Thermometer on Amazon!  I am sure that this thermometer will come in great handy whether you are doing your holiday cooking, or your every day cooking!