Enjoy Interactive Games from Griddly Games "Just Add" Collection Let's Start Coding/STEM Lab
This post may contain affiliate links or I may have received the product free in exchange for my honest review. See full disclosure for more information.
A "Smart Gift" is a feel-good gift for both the gift giver and gift receiver, but it's also a take on the S.T.E.A.M. term used to describe the products from Griddly Games.
With more and more kids being home right now doing school you will want to supplement some learning with these great STEAM kits that will really get their minds going and keep them sharp so when they return to school they will not be far behind and they are lots of fun! These will make a great gift for your kids to do while it is cold outside and they want to stay inside. Give the gift of Science.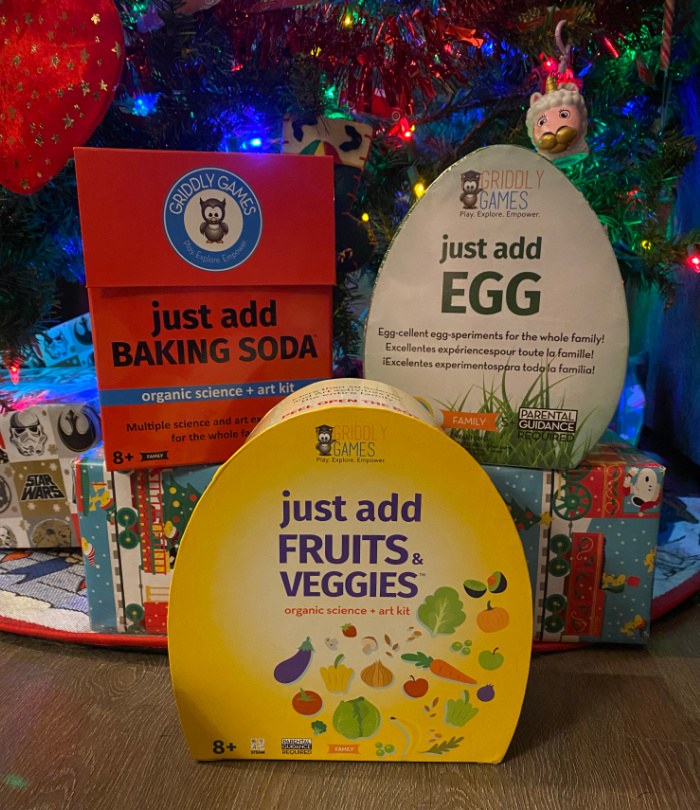 About Griddly Games:
We are the creators, manufacturers and marketers of original games and activity kits that are designed for the entire "grid" of people. Our mission is to inspire creativity, imagination, out-of-the-box learning, healthy living and lively interaction through the fun of games and activities. Our multi-award-winning line of STEAM (Science. Technology. Engineering. Art. Math) activity kits and STEM games continues to "Just Add" more and more new "ingredients" that cultivate natural curiosities and memorable experiences. All of our products inspire and engage people in a lifetime of play and learning about themselves and their limitless capabilities. The company, based in Richmond, near Vancouver, British Columbia, was founded in 2007 by Reisa Schwartzman, a mother of three boys, who took it upon herself to deliver wholesome family fun that multiple ages could enjoy at once. Griddly Games' instills a strict company philosophy to encourage social interaction, learning, strategy and challenges that anyone (from across the grid) can enjoy.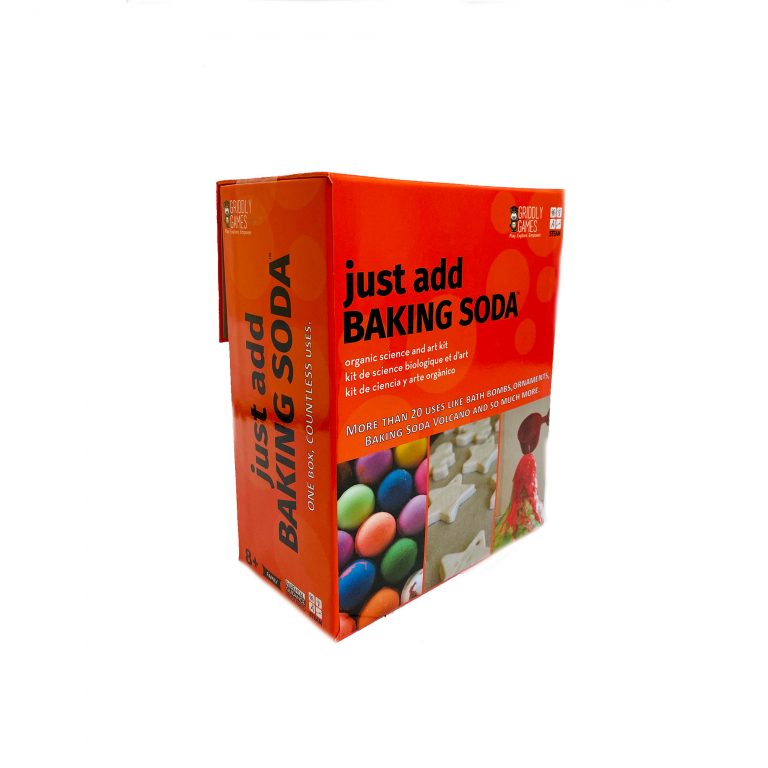 Griddly's line-up of seven different STEAM kits is led by the explosively fun, new Just Add Baking Soda (MSRP $25.95 for ages 8 and up). This kit has more than 20 different science experiments that burst into super cool crafts. including making Bath Bombs, Ornaments, a Baking Soda Volcano and so much more! The transformative kit allows the discovery of chemical reactions, states of matter, and alkalines.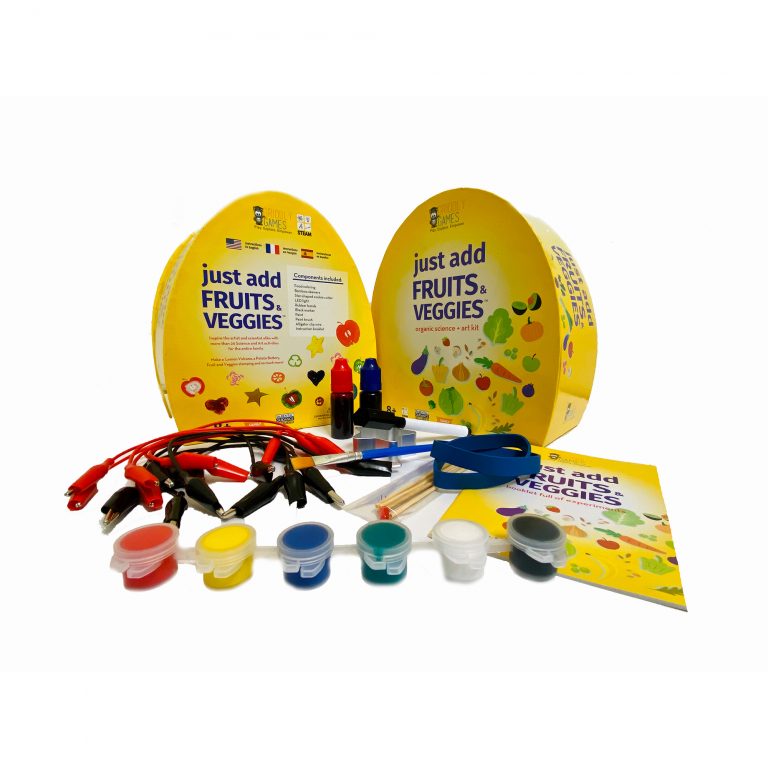 What do you do with all your old fruits and veggies – no need to throw them out! This cool STEAM kit will deliver hours of exploration, creativity, learning and enjoyment. With more than 20 science and art activities, Just Add Fruits & Veggies will bring hours of fun and enjoyment while learning chemical reactions, osmosis, germination and study of electricity! This Kit is 8+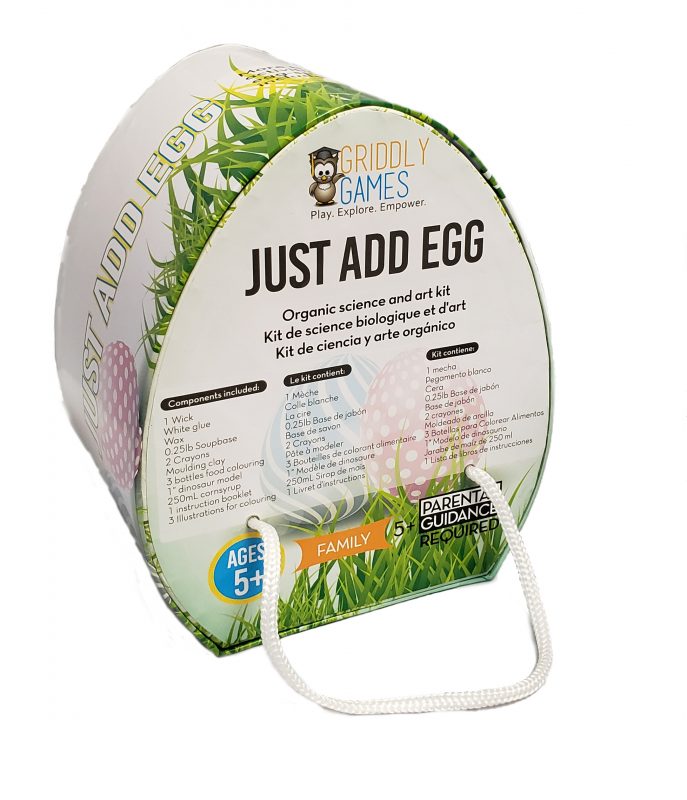 This Bio-Organic STEAM kit will inspire the artist and scientist alike! Make your own dinosaur egg, experiment with disappearing eggs, and experiment with getting an egg in and out of a bottle. More than 10 science experiments and art activities included.
You can purchase these great STEAM kits on Griddly Games Website.
Stay socially connected with Griddly Games for all their latest product releases:
________________________________________________________________________________________________
We have added Griddly Games STEAM Kits to our 2020 Holiday Gift Guide