"Escaping Tiger Island" Free Book Review ~~ Blogger Opportunity
This post may contain affiliate links or I may have received the product free in exchange for my honest review. See full disclosure for more information.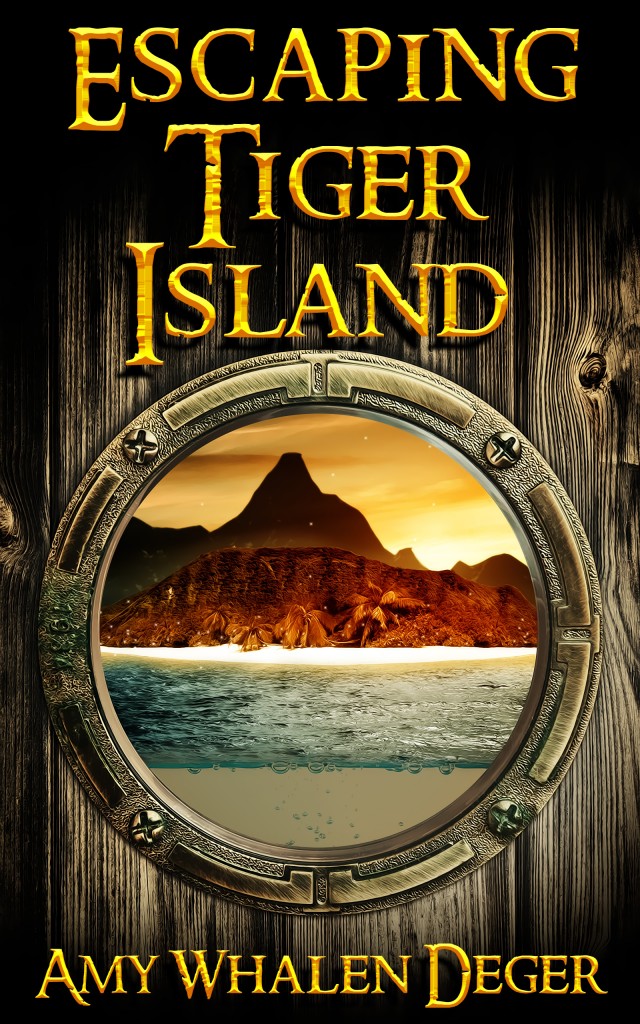 My friend and author, Amy Whalen Deger, releases her first book on 11/15/13 on Amazon!!!
More about "Escaping Tiger Island":
When sixteen year old Claire follows her little brother down a dark walking path in the middle of the night she finds him standing on the edge of a narrow bridge.  Through the shadows she thought she saw another boy soaring through the air above him, but she wasn't sure.  Afraid he was going to jump she calls out to him, but without hearing her, he takes a step off the bridge.  Instead of falling, he shoots up and into the air.  Claire rushes to him and reaches out over the edge of the bridge to pull him back, but losing her footing, she falls.  The stranger flying overhead catches her and takes them both to the mysterious Tiger Island.  The stranger, William, is a recruiter for the fairies who are indigenous to the island.  The fairies started bringing boys back to the island when a pirate ship landed there and began to destroy the island.  The fairies didn't have the manpower to fight the pirates and so they began collecting boys from earth to fight them.  The war is disguised by William as an adventure game and when Claire realizes what is happening she has to fight to keep her brother safe and try to find a way back home.
Do you love reading fiction?  Want to learn more about the nefarious fairies on Tiger Island?  Would you like to review "Escaping Tiger Island" for free in exchange for a honest review and blog post? Simply fill in the form below and you will be emailed a copy of the book in exchange for a review. (Be sure to "Tab" through the fields on the form to completely fill it out and then hit "Enter" to submit)