Give Your Room a Fresh Look with Evgie Wall Decals #MegaChristmas18
This post may contain affiliate links or I may have received the product free in exchange for my honest review. See full disclosure for more information.
I purchased my home in 2010 and, while most of the walls in the rooms had a boring brown paneling, the front (or great) room was painted a soft, cheery yellow color that just livens my mood each time I walk into the room.
While I have accented the  pieces in this room around that color, I wanted something special for the walls to really bring it to life. That is why I opted to add a beautiful, natural woodland scenery from Evgie Wall Decals.
More About Evgie
For all new, EVGIE is talented team of professional designers, illustrators and artists. As parents, we focus on education and great interaction with kids and as artists we add visual expression to fuel inspiration.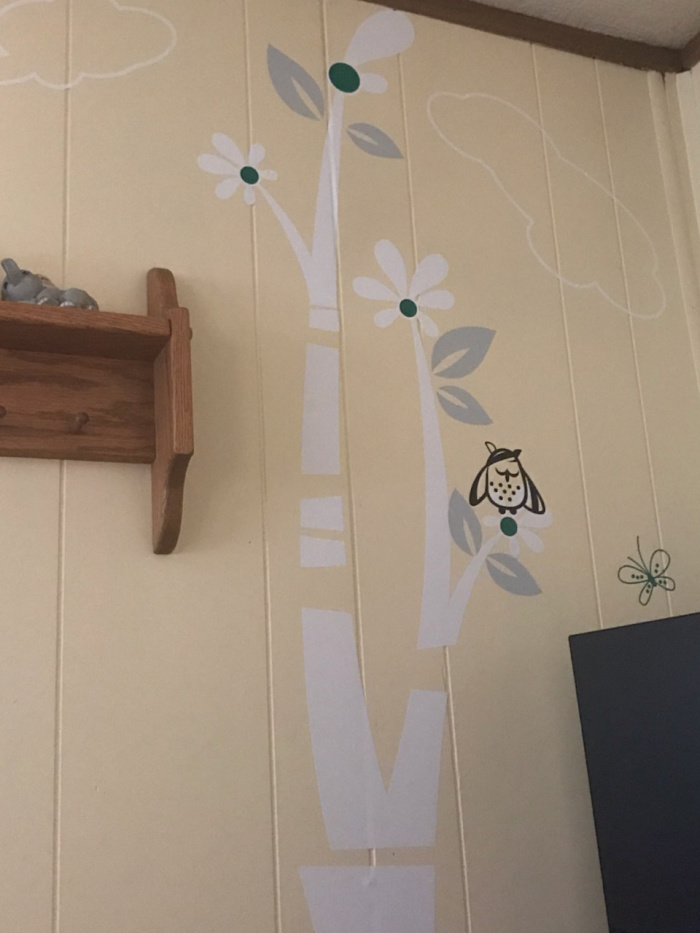 Want to give the walls in your house a new look that is unlike anything anyone else has? Evgie offers some creative, detailed and colorful wall art that is simple to install and attractive to the eye.
Evgie makes custom decals, and large wall stickers made of high-quality vinyl. Each order is custom cut to order and shipped from the designer in Canada.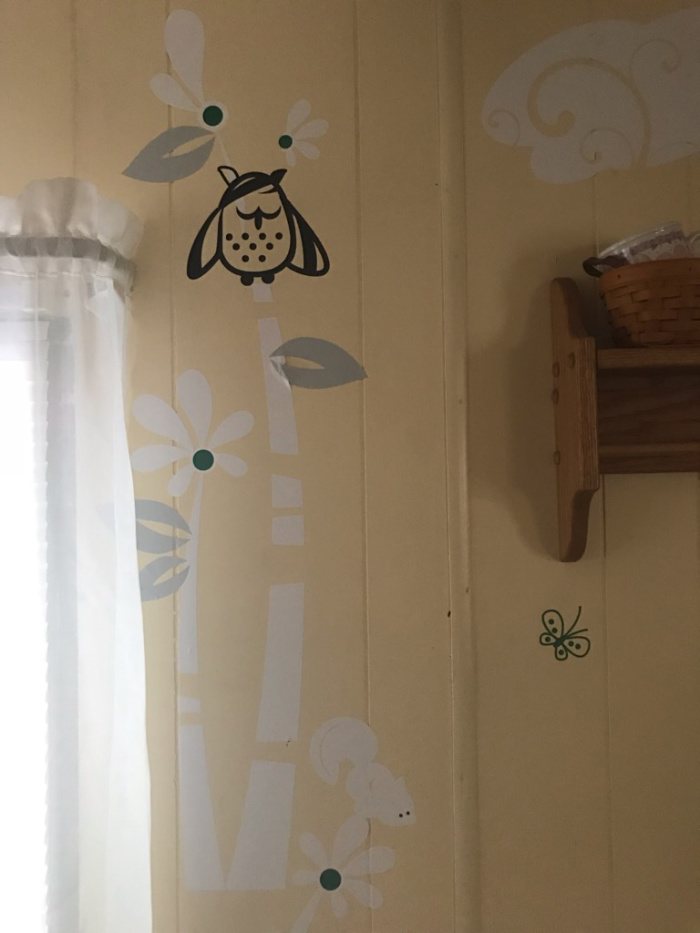 Evgie has so many pre-designed scenes to choose from including nursery scenes, space themes, underwater scenes and more. They are perfect for a new nursery, sprucing up your family room or even a daycare room for kids of all ages.
I love my Woodland Animals scene so much. I opted for more neutral colors to compliment that stunning yellow color I love so much in the front room. I have to say the neutral color scene is just what this room needed. I put the elegant deer and cute fox on the wall next to my computer desk so I can glance over and get a little smile each time I see them.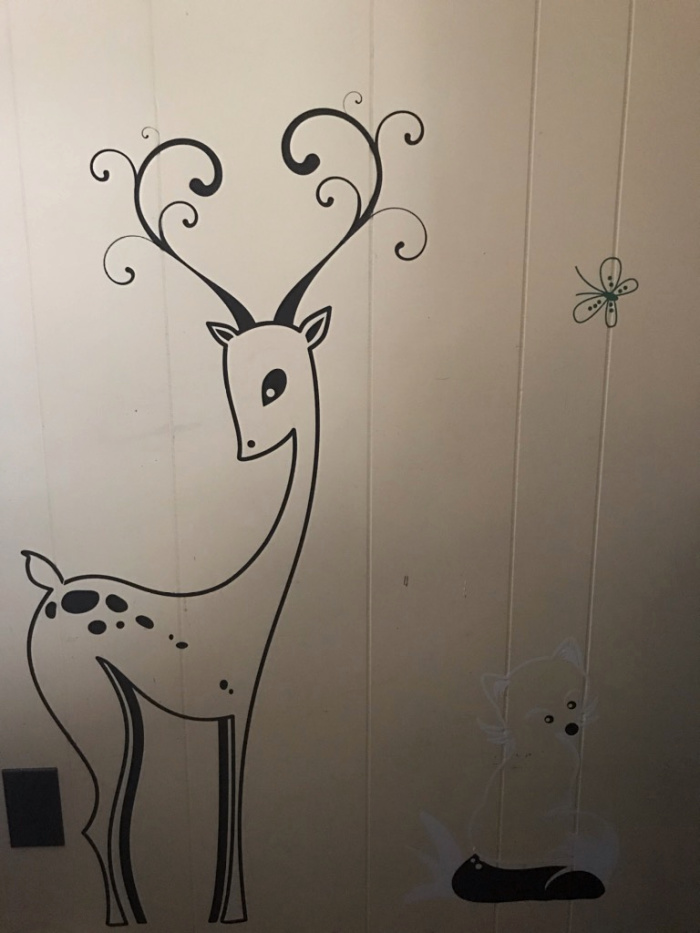 Evgie can create custom wall decals, make any changes to existing wall decal themes, or even work with you to design a theme from scratch. Simply send them an image of the room you are wanting a scene, give them your ideas or thoughts on what you want and submit it to them.
Contact them if you need help or have an idea of how to personalize your space with wall decals. Skip the expense and hassle of painting, wallpapering or free-hand detailed a mural on your walls. Evgie is easier, affordable and removable. You can take them down at any time.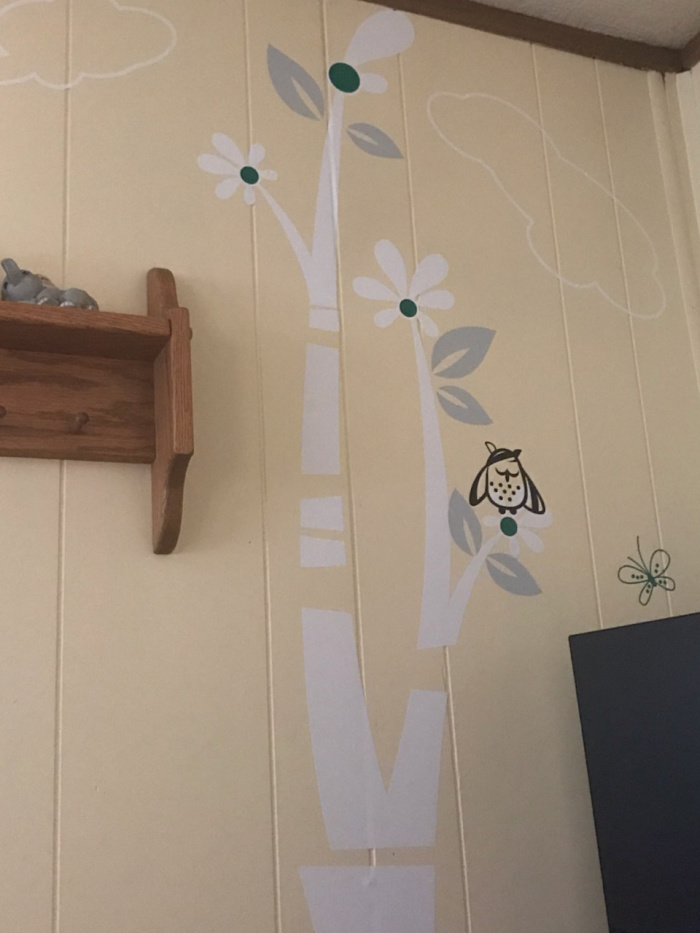 Each theme includes detailed instructions and make even the novice designer inspired to change up a room. Want to surprise someone with a new look to a room? Consider a Evgie Wall Decal design for them as an amazing Christmas present.
Stay connected socially with Evgie for new designs and custom creation needs.
---
We have added Evgie Wall Decals to our 2018 Holiday Gift Guide