Relive Your Childhood with the Return of Evil Knievel Toy #MegaChristmas20
This post may contain affiliate links or I may have received the product free in exchange for my honest review. See full disclosure for more information.
Get a jump start on your holiday shopping with a retro throwback that's just as fun today as it was 45 years ago! This will make a great gift for the young and old.
It was THE toy that got kids revved up back in the 70s! (Just ask your dad or husband) Just in time for the holidays, the man, the myth, the legend– Evel Knievel is back and ready for more magical jumps and stunts.
The best part, batteries not required. All you need is a little creativity to bring a lot of daredevil fun!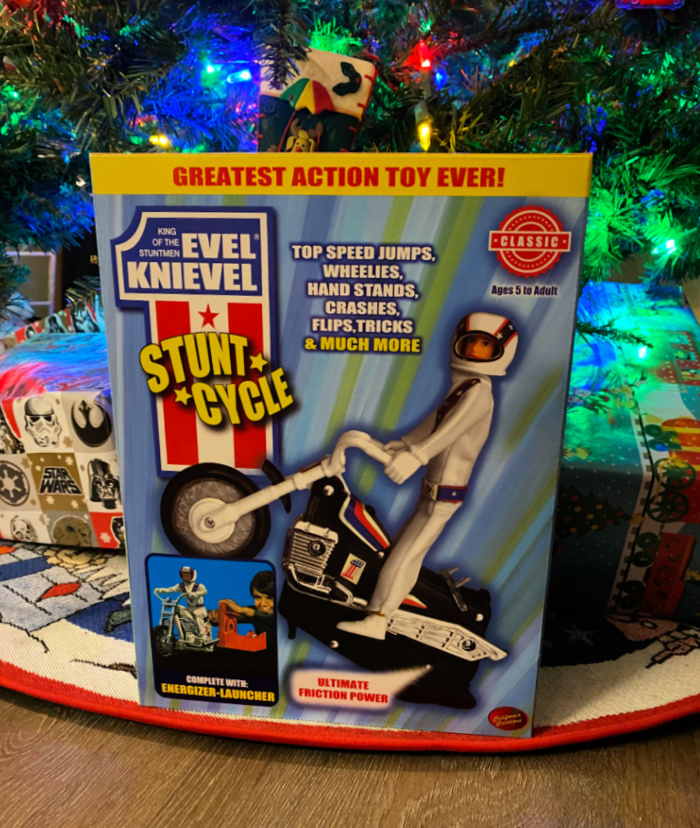 Imbued with all the charm and high-powered performance of the original, this reissue is ready to introduce the fun of revving, jumping, and crash landing to a whole new generation.
Highlights:
Roll, jump, and flip Evel Knievel to new heights!
Crafted from the original molds for a truly authentic dose of pure nostalgic play
Low tech design does NOT require batteries, apps, or wifi access
Build ramps, set up obstacle courses, and send it flying
Fun for kids (and adults) of all ages!
Comes with the Evel Knievel Stunt Cycle, signature Red Energizer, and Evel Knievel Action Figure
Retails for $39.95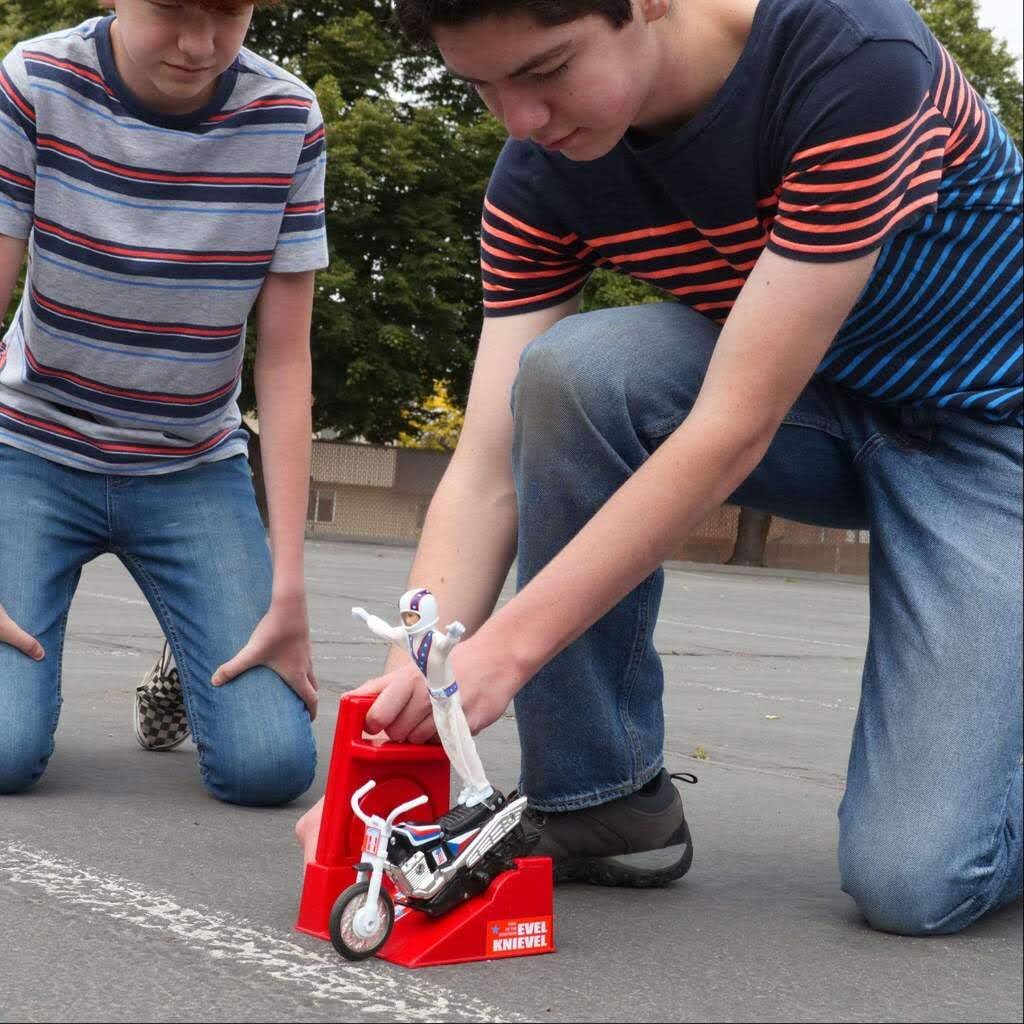 Evel Knievel the man, the myth, the legend is back with this nostalgic gem. The original 1970's version of the super-powerful wind-up gear stunt bike is coming back into production for a limited time. Put your phones down and have some serious fun outside with the only official vintage stunt cycle and see how far you can get it to roll, jump and flip! The Evel Knievel Stunt-Cycle Toy is back in production and faster than ever with an enhanced gear system to make him go faster and jump higher.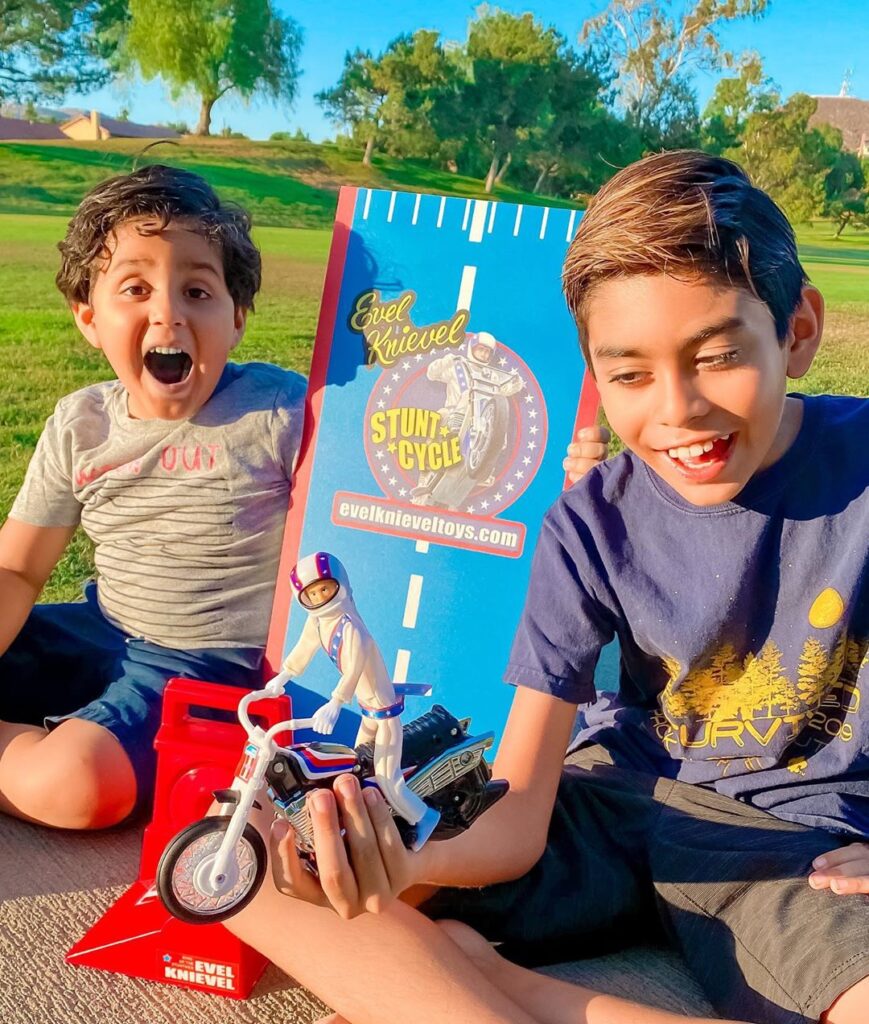 You can purchase this Legend on this Website and on Amazon.
Stay socially connected with Evel Knievel Stunt Cycle:
________________________________________________________________________________________________
We have added the Evel Knievel Stunt Cycle to our 2020 Holiday Gift Guide