Experience Sight & Sound's Moses LIVE on DVD
This post may contain affiliate links or I may have received the product free in exchange for my honest review. See full disclosure for more information.
Sight & Sound Theatres has teamed up with Virgil Films & Entertainment to release the filmed version of their original stage production MOSES. This epic retelling of the adventurous Bible story provides a spectacular entertainment experience for all ages.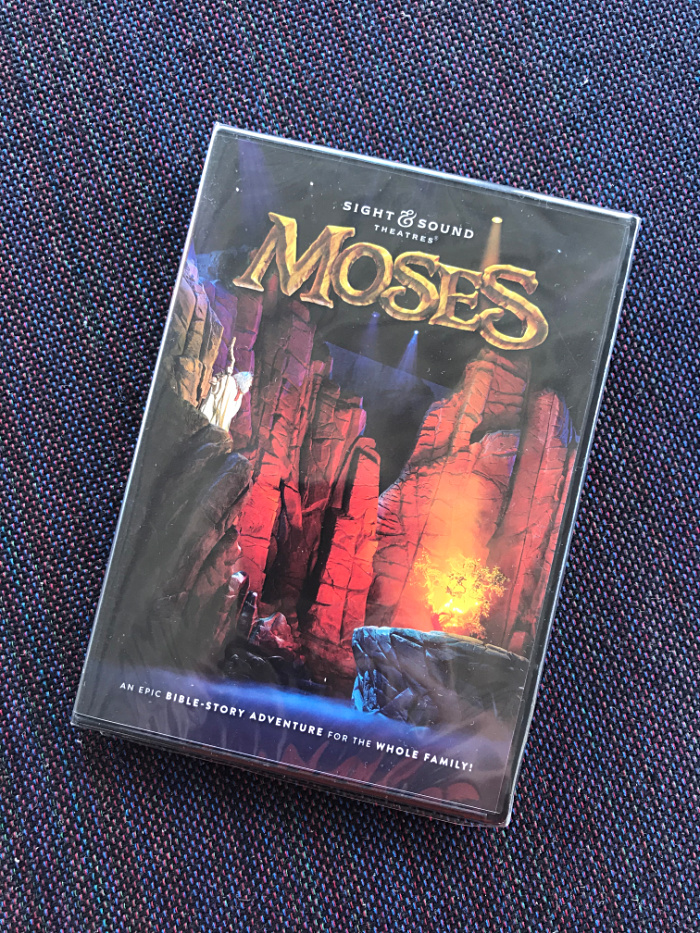 "More than a million people come to see one of our shows live on stage every year," Sight & Sound Theatres CEO Matt Neff said. "And now, instead of audiences coming to us, we're going to them."
Filmed in front of a live audience at Sight & Sound Theatres in Lancaster, Pennsylvania, and following a successful release in movie theaters via Fathom Events, MOSES comes to life with massive sets, special effects and live animals!
Set adrift as a baby and now wandering in the wilderness, Moses is one unlikely hero—until God calls him into action. From the Nile River to the Red Sea, journey with Moses as he leads God's people on an amazing adventure toward the Promised Land. Filmed in front of a live audience at Sight & Sound in Lancaster, PA, MOSES is an original stage production experienced by nearly two million people.
"Sight & Sound is here to engage the hearts and minds of our audiences with stories from the Bible," Josh Enck, Executive Producer of the show and President/Chief Creative Officer of Sight & Sound, said. "There's tremendous demand for these shows, but not everyone can come to our theaters in Lancaster, PA or Branson, MO. Releasing the filmed version of the show into the DVD and digital world is a great way to help more people have a Sight & Sound experience."
I have visited the Sight & Sound theater in Branson, MO and got to see them perform Jonah live. It was breathtaking and an experience unlike any I have ever had before. While I plan to visit again some day, it is exciting that I can experience other amazing stories of the Bible and share them with my family in our home. You can find this DVD and other stories of the Bible on Amazon.