Bringing Females in STEM to light in an fun animated way with Miles from Tomorrowland
This post may contain affiliate links or I may have received the product free in exchange for my honest review. See full disclosure for more information.
Are you a superfan of all the shows that Disney Junior has to offer?  One of my personal favorites is the ingenious show, Miles From Tomorrowland.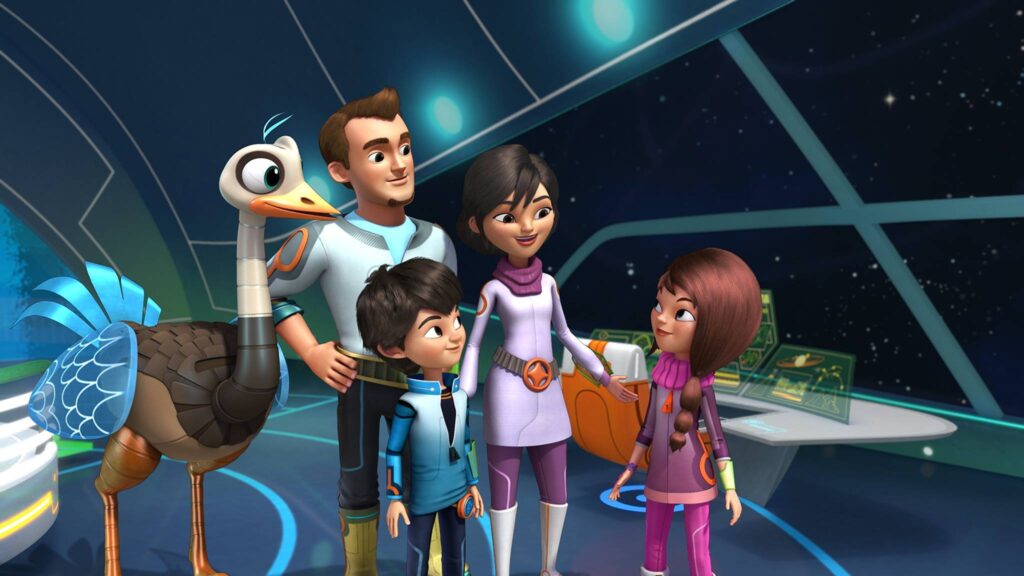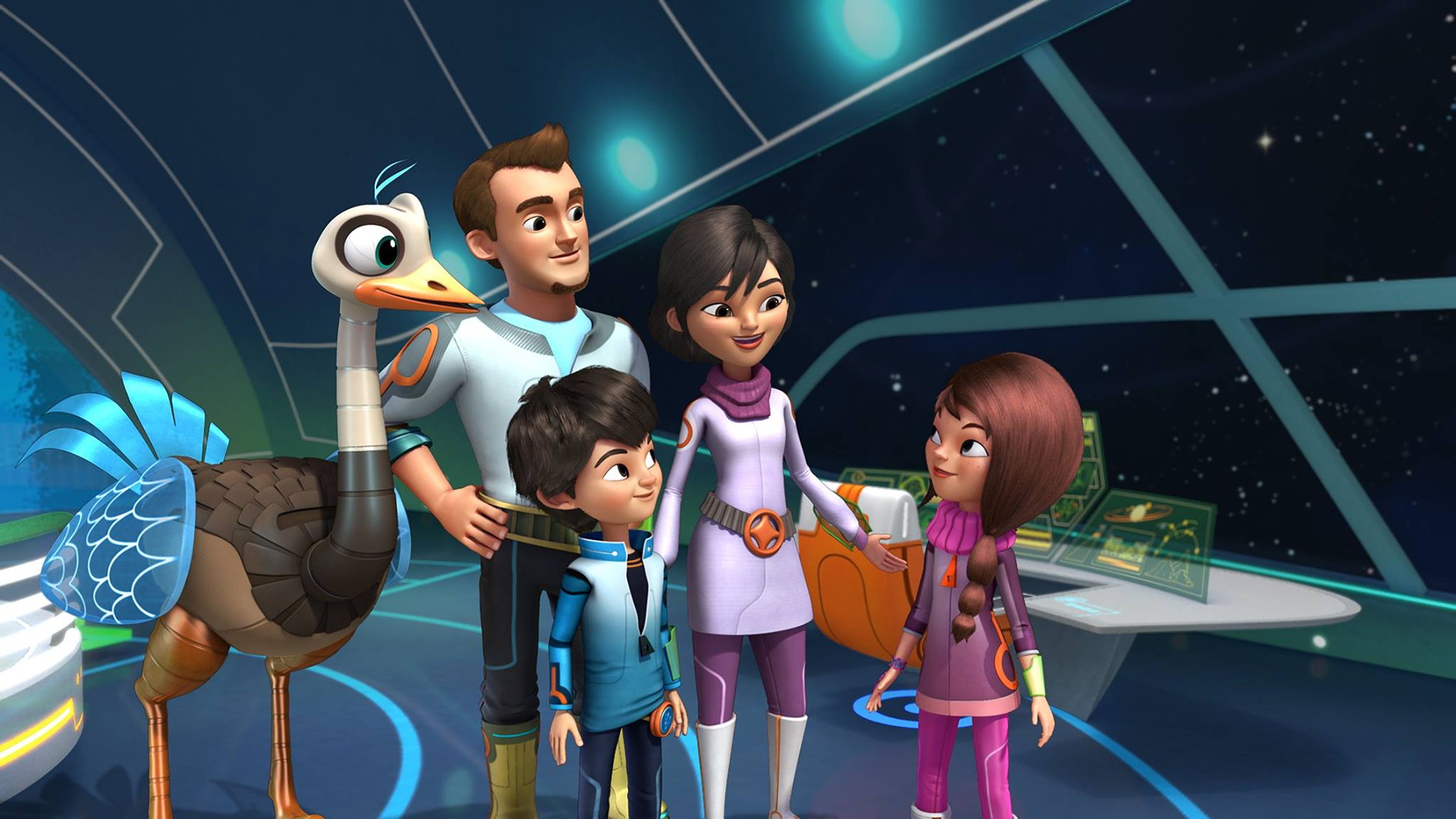 Disney Junior's "Miles from Tomorrowland" is an intergalactic adventure that charts the outer space missions of young adventurer Miles Callisto and his family – mom and ship captain, Phoebe; mechanical engineer dad, Leo; tech-savvy big sister, Loretta; and best friend robo-ostrich pet, Merc – as they help connect the galaxy on behalf of the Tomorrowland Transit Authority. Miles, Merc and the Callisto family explore wondrous and diverse new worlds, taking young viewers and their families on a futuristic journey designed to fuel kids' natural interest in space, and at the same time reminding them of the importance of what lies close to home – the family bond.
In October, I hand the opportunity of a lifetime! I was a special guest at Google Headquarters in Mountain View, CA.  I had the chance to sit down and talk live with the amazing minds of the show, Miles From Tomorrowland.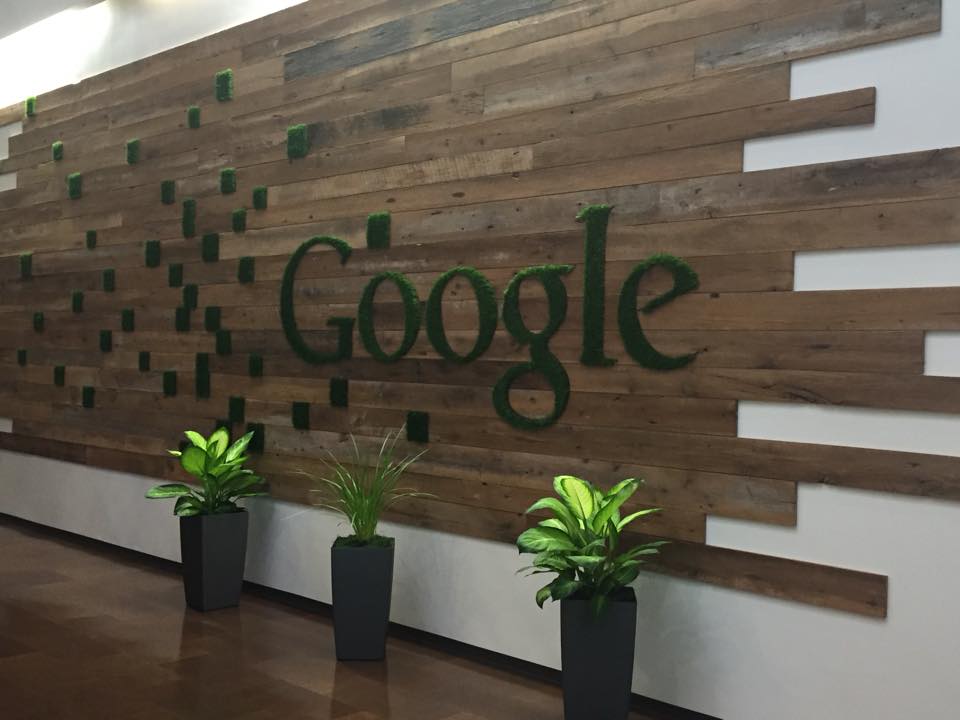 This show really highlights the special side of STEM (Science, Technology, Engineering and Math education) through the intelligent older sister, Loretta.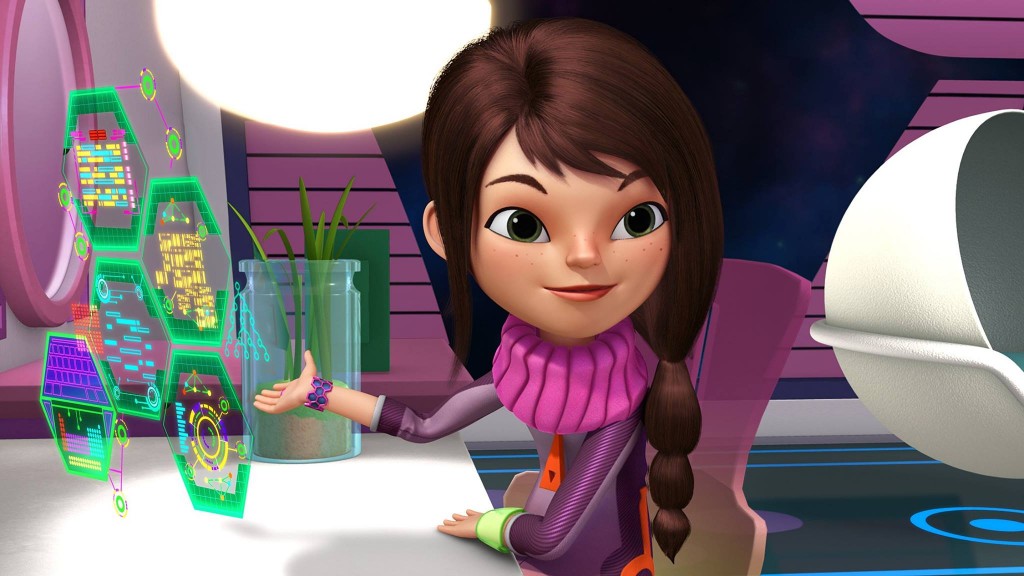 Loretta is an extremely smart little girl who has a desire to get as much knowledge in just about everything as she can. She loves to explore, create, invent and code.  Here is a fun, sneak peak of how Loretta takes the her love of all things SCIENCE and shares with her family just how important it is to her. Airing this Friday on Disney Channel (10:30 AM ET), the Miles from Tomorrowland "The Discovery Expedition", you will see how Loretta uses her coding skills to discover a hidden planet.
So many minds go into the creation and storyline of each episode of Miles from Tomorrowland. From the creator, Sascha Paladino came and idea that has grown into an amazing collaboration of some of the smartest minds in STEM today. I met with an amazing panel including Isis Anchalee (the mind behind the #ILookLikeAnEngineer trend), Dr. Yvonne Cagle (NASA Astronaut), Angela Navarro (Google Engineer), Di Ikemiyashiro (Disney Junior Executive) and Sascha Paladino (Miles from Tomorrowland Creator).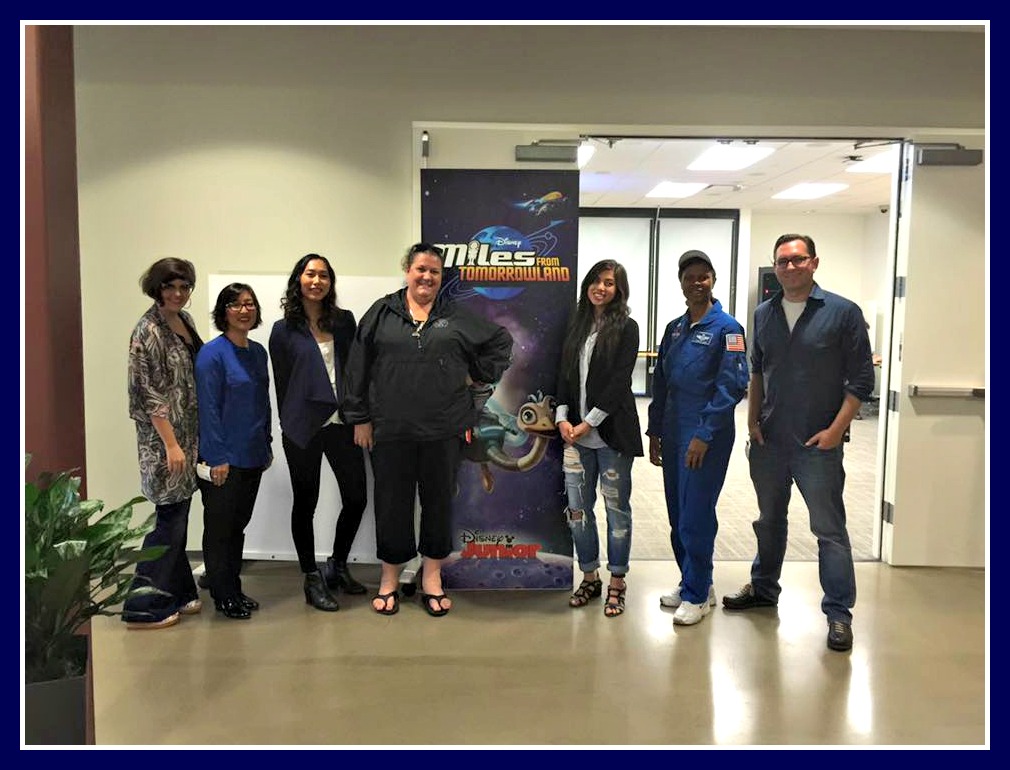 This panel helped bring to light the importance of keeping an equal and diverse presence in the areas of STEM, including more women in these fields.
Isis Anchalee works as a Platform Engineer for a software company based in FL. When her company created a campaign and used Isis for some of the ad campaigns, the internet went to a fury of opinions including accusations of PR misrepresentation. Shortly after, Isis responded to the mixed comments with a photo depicting that she was actually a engineer for the company and started the now trendy hashtag #ILookLikeAnEngineer. She has a passion for science and technology and firmly believes more women need to be in various fields of STEM.
Dr. Yvonne Cable is an American NASA astronaut that was part of the Astronaut class of 1996. Obtaining her BA in biochemistry and her doctorate of medicine, Dr. Cagle has worked on select fields with NASA to develop ways to keep astronauts healthy during space travel. Dr. Cagle brings years of experience and knowledge to the panel and the show. She has helped pave the way for many women in STEM today and is a try inspiration.
Angela Navarro is currently a Software Engineer with Google, working with G+, Google Hangouts and YouTube. A graduate of UCLA, Angela has quite a record of working in the technology fields including Facebook, Bluebeam Software and Google. Angela has helped Disney and ABC collaborate on several shows to help bring female coding to light.
It is a passion for them all to bring women to the forefront of careers in STEM. Having a character like Loretta helps give an awareness to young girls who love various ares of STEM, but don't really have a relatable character to identify with. Loretta helps give a fun and enlightening view of girls who love to code.

During our visit, I also have the chance to screen a new Episode of Miles From Tomorrowland. The show is delightful, engaging and educating for kids and adults alike.  It takes you into the various worlds of STEM.

Be sure to follow along on the amazing adventures with Miles From Tomorrowland and Disney Junior. Don't forget to tune in this Friday as we watch Loretta use her love of coding to help discover a hidden planet.
If you would like to connect, first-hand to the creator and collaborators behind Miles From Tomorrowland, be sure to follow Sascha Paladino (Creator) on Twitter, Collaborator, Isis Anchalee (Engineer and Creator of #ILookLikeAnEngineer hashtag movement) on Twitter and Angela Navarro (Collaborator and Google Engineer) on Twitter.

Disclosure: I was provided with an all-expense paid trip as part of a press Junket with Disney Junior to cover this and all Miles From Tomorrowland media during the event.