First Peek Exclusive!!! Paul Rudd as Marvel's "ANTMAN"
This post may contain affiliate links or I may have received the product free in exchange for my honest review. See full disclosure for more information.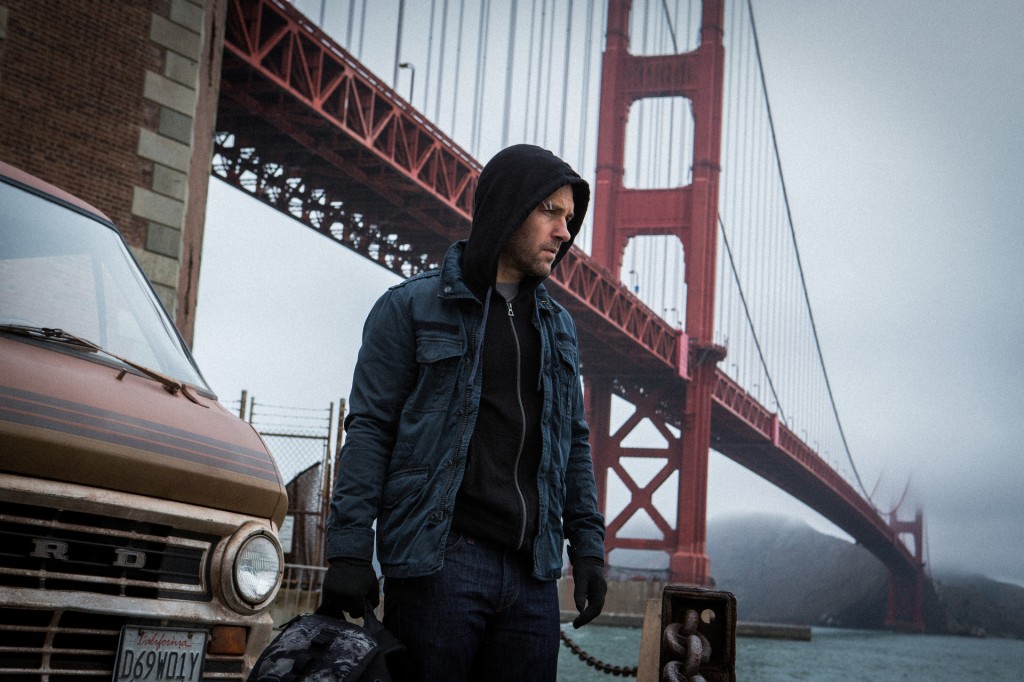 Marvel Studios began principal photography today in San Francisco, California, on its newest Super Hero franchise Marvel's "Ant-Man." The film brings one of Marvel comics' original founding members of The Avengers into the Marvel Cinematic Universe. The production also shoots on location in Atlanta, Georgia, which serves as the base for the film's production.
Set for release in the United States on July 17, 2015, the film is directed by Peyton Reed ("Bring it On," "The Break-Up") and stars Paul Rudd ("I Love You Man," "Role Models") as Scott Lang aka Ant-Man, and Michael Douglas ("Behind The Candelabra," "Wall Street") as his mentor Dr. Hank Pym and Evangeline Lilly ("The Hobbit: The Desolation of Smaug," "Lost") as Hope Van Dyne, daughter of Hank Pym.
The film also includes outstanding additional cast including Corey Stoll ("House of Cards," "The Bourne Legacy"), Bobby Cannavale ("Danny Collins," "Annie," "HBO's "The Long Play"), Michael Peña ("End of Watch," "American Hustle"), Abby Ryder Fortson ("Togetherness"), Judy Greer ("13 Going on 30," "Dawn of the Planet of the Apes"), David Dastmalchian ("The Dark Knight," "Prisoners"), Wood Harris ("Remember the Titans," "The Wire"), John Slattery ("Mad Men," Marvel's "Iron Man 2") and Gregg Turkington ("The Comedy," "On Cinema") and multi-hyphenate T.I. ("American Gangster," "Takers").
Based on the Marvel comic character first published in 1962, Marvel's "Ant-Man" continues the lineage of epic big-screen adventures chronicled in Marvel's "Iron Man," "The Incredible Hulk," "Iron Man 2," "Thor," "Captain America: The First Avenger," "Marvel's The Avengers," "Iron Man 3," "Thor: The Dark World," "Captain America: The Winter Soldier," "Guardians of the Galaxy" and the upcoming Marvel's "Avengers: Age of Ultron."
Armed with the astonishing ability to shrink in scale but increase in strength, con-man Scott Lang (Paul Rudd) must embrace his inner-hero and help his mentor, Dr. Hank Pym (Michael Douglas), protect the secret behind his spectacular Ant-Man suit from a new generation of towering threats. Against seemingly insurmountable obstacles, Pym and Lang must plan and pull off a heist that will save the world.