Flavor Your Thanksgiving Feast with #ManukaHealth and #ShopPRI!
This post may contain affiliate links or I may have received the product free in exchange for my honest review. See full disclosure for more information.
I hope everyone is having a nice Thanksgiving, and Thanksgiving weekend! I love the holidays, and Thanksgiving is no exception. Thanksgiving is a special time to give thanks and enjoy family, friends, and of course – good food! This year, I am excited to be able to share some of my Manuka Honey products in our Thanksgiving feast! We are having a great time spicing up our dishes with the Pacific Sea Salt and enjoying sweet treats such as the Manuka Honey Caramels and Chocolates! But that's not all! I will show you all the goodies, but first let me tell you about the great offer I have for you!
As a Pacific Resources International (PRI) ambassador, I'm excited to tell you that I have a great discount that you can use to try out a few of the amazing PRI products yourself! Right now, you can get 15% off and FREE shipping! To shop, go to shoppri.com and use discount code: Feast15 at checkout. But first, I can't wait to tell you about all the wonderful items I got to try out this month!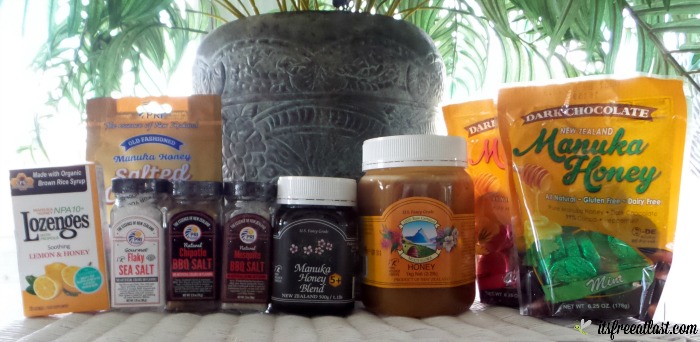 What Makes PRI Manuka Honey Products Special?:
Pacific Resources International is an exclusive importer of various New Zealand Manuka Honey, health and beauty care products. Their award winning products include Manuka Honey, Pacific Sea Salt, Propolis Lozenges, Proper Crisps Chips, Manuka Caramels, and Manuka Honey Health and Beauty Products!

Pacific Resources International (PRI) was the first company to introduce Manuka Honey to the U.S. and owner David Noll has dedicated his career to bringing native and natural New Zealand wellness products to U.S. soil. David works closely with a variety of New Zealand companies to ensure that products are made with pure, natural, and quality ingredient.
The PRI Manuka Honey Products made our Thanksgiving Feast Mouth Watering!
PRI Gourmet Salt – Chipotle BBQ, Mesquite BBQ, and Gourmet Flaky Sea Salt
Manuka Honey Blend 5+
Multiflora Honey
Manuka Honey Chocolates
Salted Manuka Honey Caramels
Propolis and Manuka Honey Lozenges – Lemon & Honey
Are you ready to check out these amazing products?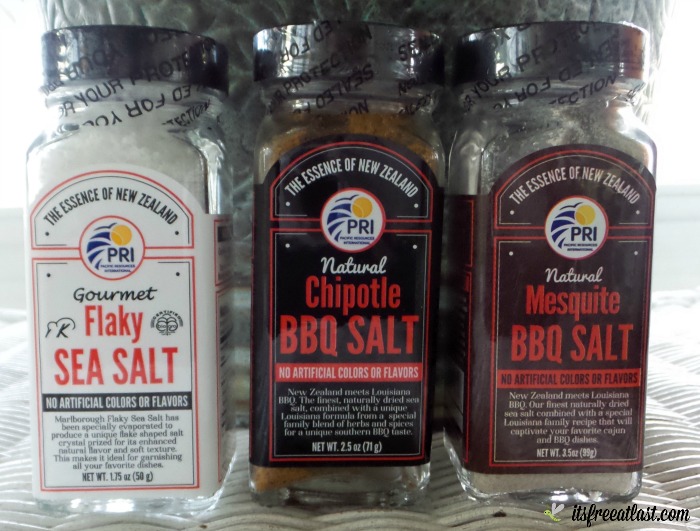 Pacific Sea Salt is harvested from the clean oceans around New Zealand. Equally important is how it is dried using the process of the sun and wind. This method helps retain the sea salt's natural trace elements.
Chipotle BBQ – For those that love Louisiana cooking, the Chipotle BBQ formula offers a special family blend of herbs and spices for a unique southern BBQ taste.
Mesquite BBQ – I love Cajun food and the Mesquite BBQ brings out that great flavor! The mesquite flavor is perfect for BBQ dishes, Cajun food, even salad and scrambled eggs!
Gourmet Flaky Sea Salt – I love the unique flaky crystals of the Gourmet Flaky Sea Salt! It's fine light texture, makes it perfect for sprinkling (and sticking) on foods. I love it for baking, and it goes great on crispy French fries!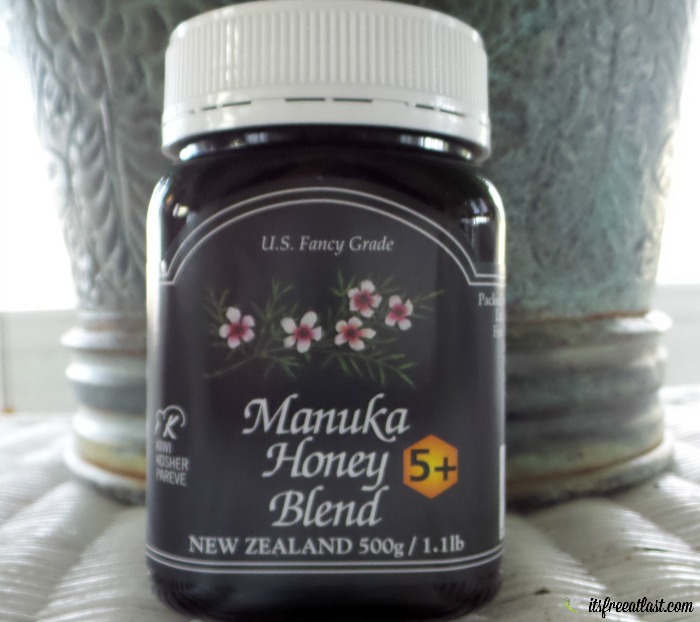 Manuka Honey Blend is a combination of Manuka Honey and New Zealand Multiflora Honey. The Manuka Honey Blend is a powerful digestive aid, assisting with allergies and immune defense. Additionally, this amazing honey blend is also a potent anti-bacterial agent. Use it topically for treating minor wounds and burns.
Manuka Honey Blend is heat tolerant, enabling it to reach your digestive system without losing any of its beneficial properties. I love the deliciously rich floral flavor and is a very affordable way to add the healthy antioxidants of Manuka Honey into your daily routine.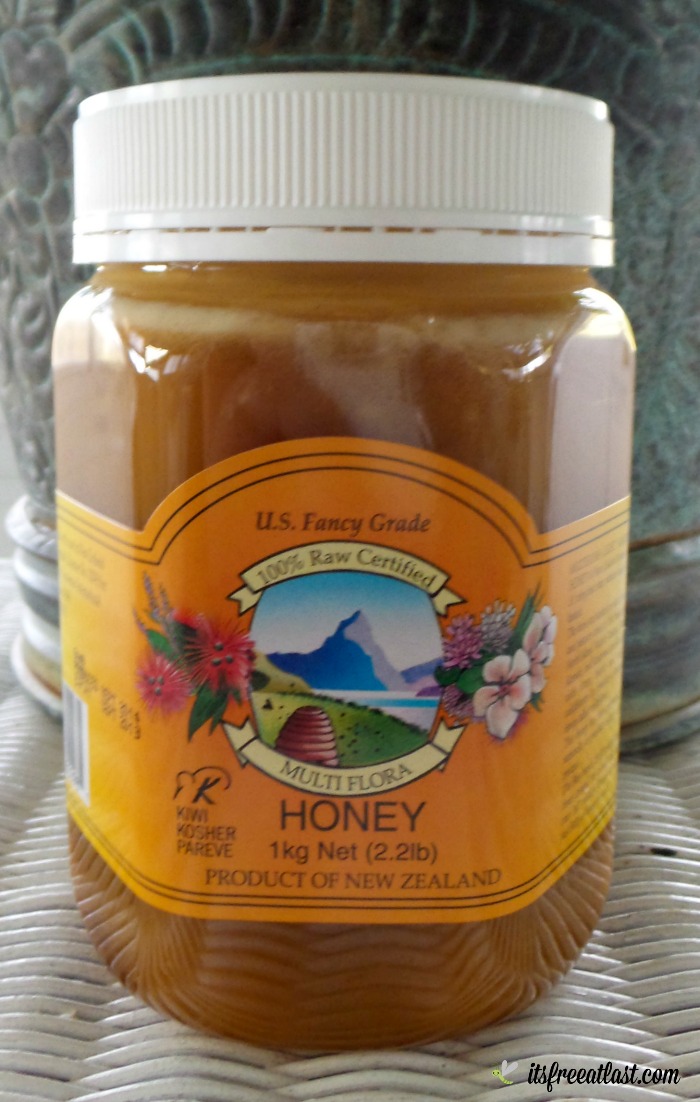 Multiflora Honey is delicious and has a creamy smooth texture. It is perfect for spreading on toast! Multiflora Honey is a blend of pure, GM Free honeys sourced from New Zealand's clean and green forests and pastures. The honey is cool processed (raw) to retain all of its natural properties. Simply delicious!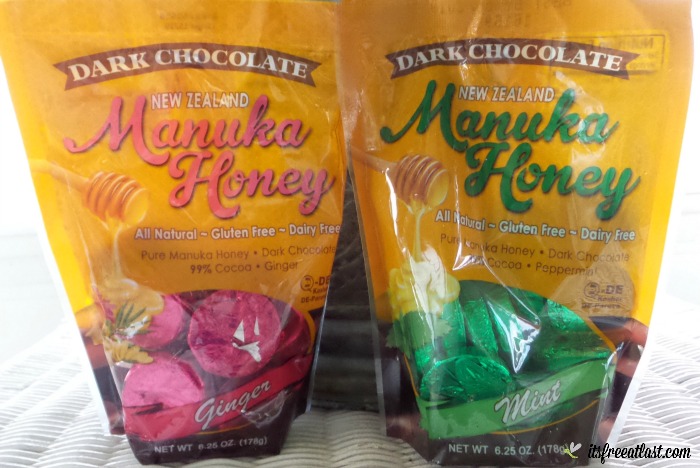 Oh what a treat! If you love dark chocolate, you will love these yummy treats from PRI, with rich dark chocolate wrapped around the finest New Zealand Manuka Honey tested 5+. You can choose mint or ginger! The Honey Dark Chocolates have only 3 ingredients: Pure Manuka Honey, Dark Chocolate (99% Cocoa), and Mint or Ginger. They are All Natural, Gluten Free, Dairy Free and Kosher, with no use of artificial colors, flavors, or preservatives.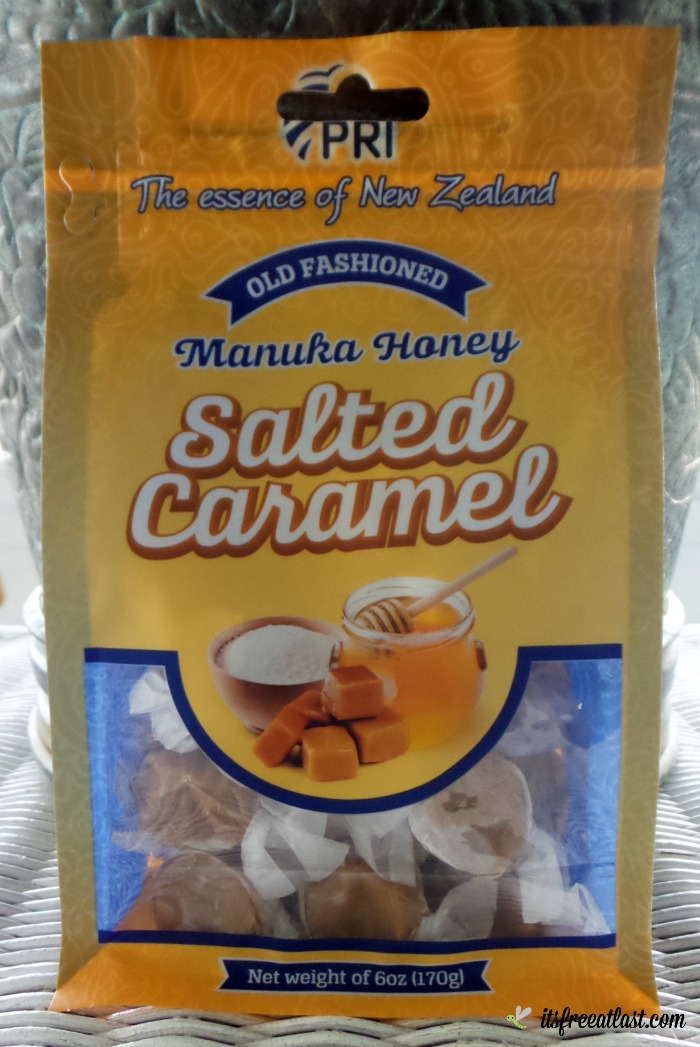 For a perfect anytime treat, you can't beat PRI's mouth-watering caramels! These yummy caramels have a soft chewy texture and the sea salt brings out the delicious Manuka flavor!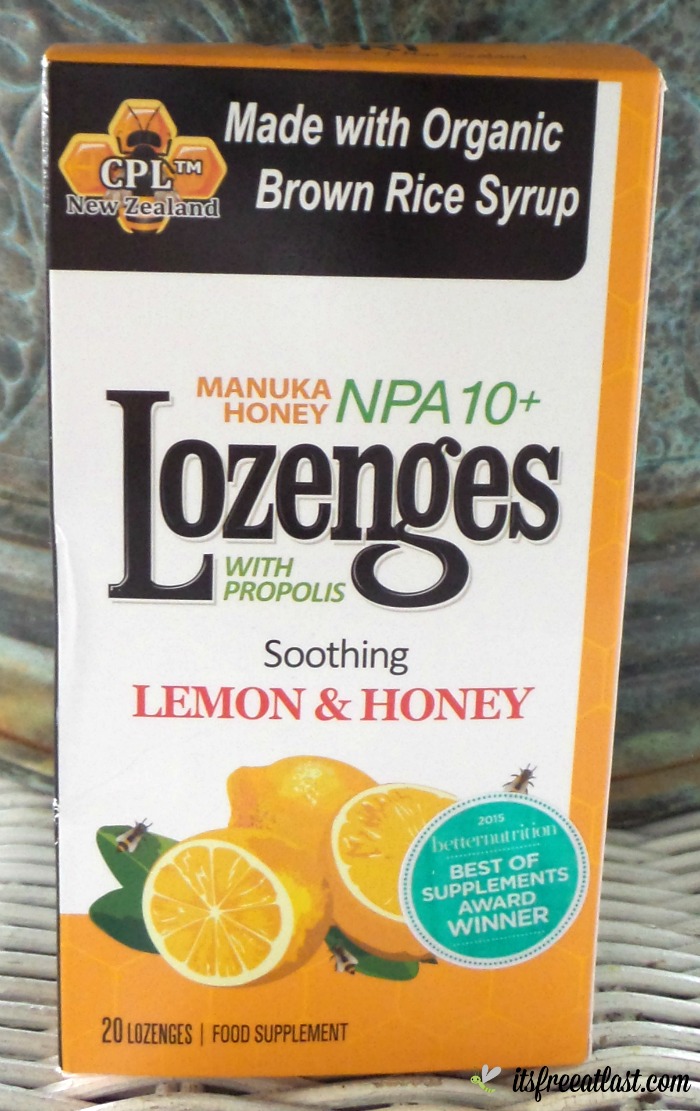 With cold and flu season here, it is a great time for these lozenges! The lozenges combine the power of CPL 15 Propolis with the soothing qualities of pure New Zealand UMF 10+ active Manuka honey. Most importantly, they contain no corn syrup, artificial colors or flavorings. They are a perfectly soothing lemon and honey to calm itchy sore throats!
Ready to try these amazing products for yourself?
Head on over to shoppri.com to shop and remember to use discount code: Feast15 at checkout to receive 15% off your order and FREE shipping!
Connect socially with Pacific Resources International