Fresh New Look at Chuck E. Cheese in Sharonville, OH #ChuckECheese
This post may contain affiliate links or I may have received the product free in exchange for my honest review. See full disclosure for more information.
If you are young enough to have experienced Chuck E. Cheese as a kid or have little ones of your own and taken them to Chuck E. Cheese, you know that it is filled with fun and excitement from the moment you walk in the door. Many locations nationwide are revamping their look and giving the inside a whole new design that is fun for the entire family.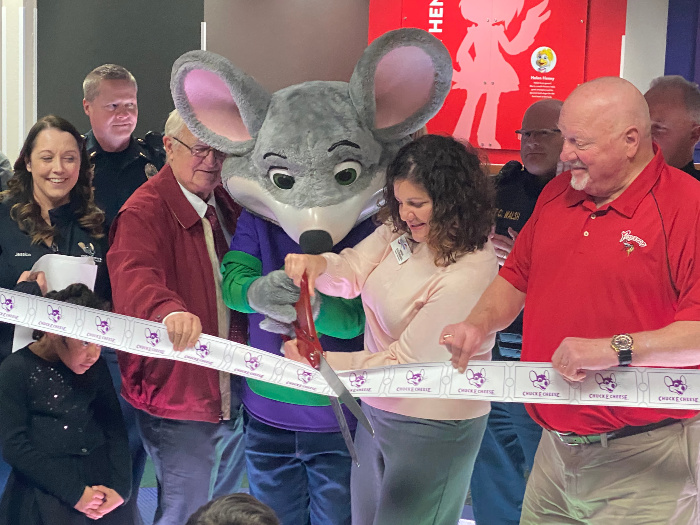 Chuck E. Cheese here in Sharonville, OH recently remodeled both the inside and outside with a fresh new look and a focus on fresh food and fun for the whole family.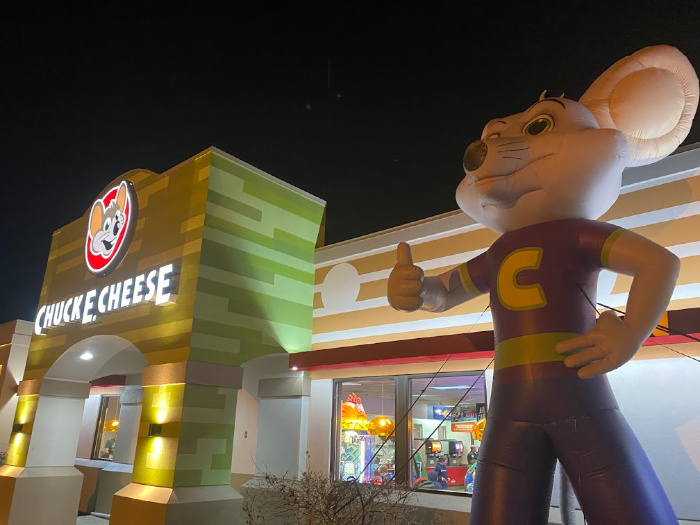 Let me tell you about the fun and excitement going on at our Chuck E. Cheese. It has become a place that is fun for the entire family. While Chuck E. Cheese remains the ultimate place where "A Kid Can Be a Kid", but it has stepped up it's game making it a warm, pleasant environment for adults as well.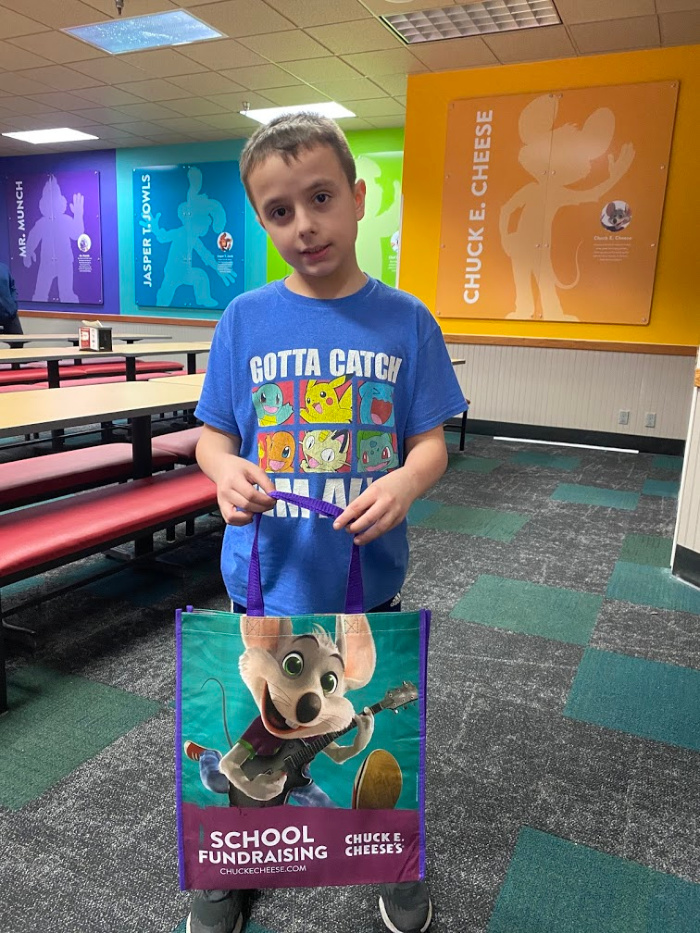 To appeal to parents, they now feature a more adult ambiance with warm wood, neutral tones and streamlined graphics to create a calmer, more inviting and friendly environment for everyone.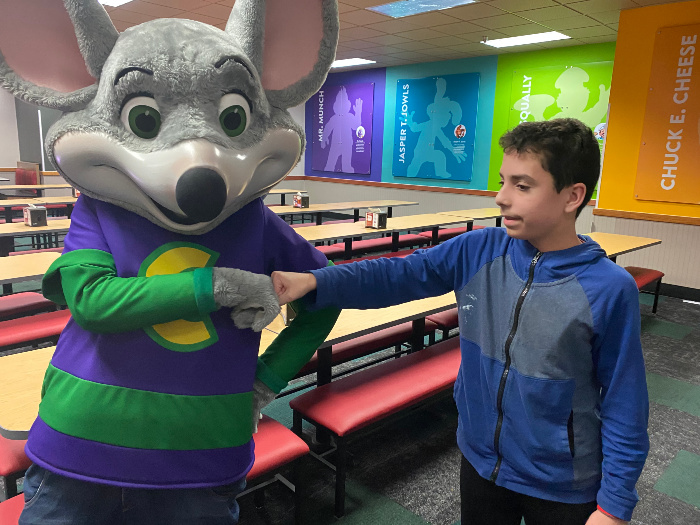 Another great feature is their Birthday Zone. With much more open and expanded seating for larger parties and designated by characters in Chuck E.'s band including Mr. Munch, Jasper Jowls, Pasqually the singing chef and Helen Henny.
GAMES GALORE
Let's talk about the games that you can play with their new, programmable "tap-to-play" Play Pass game card system and all the games they have that kids and adults alike will love.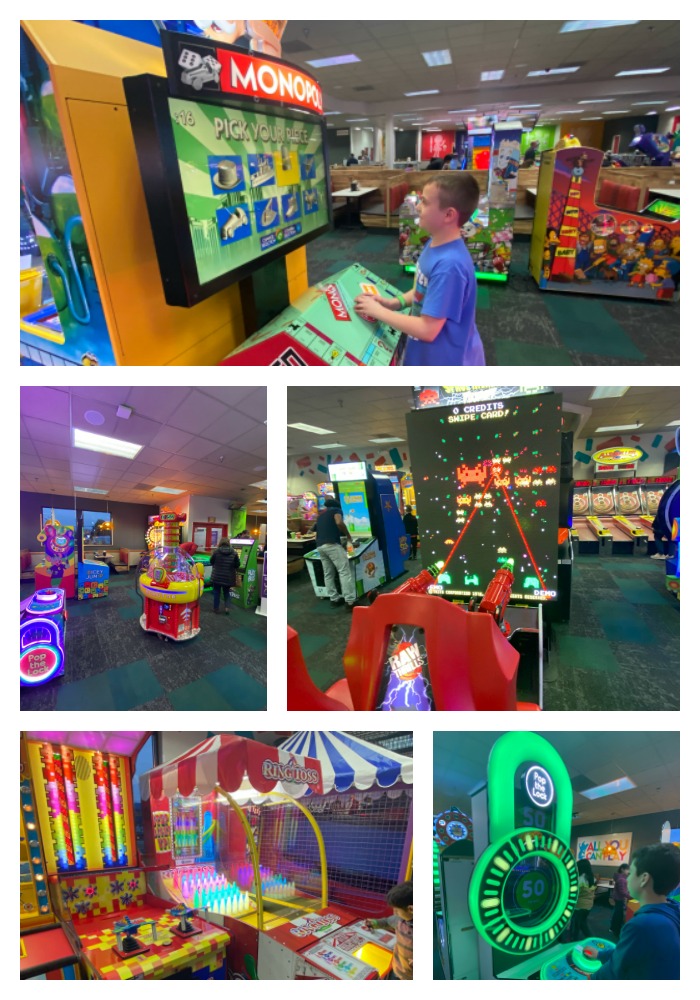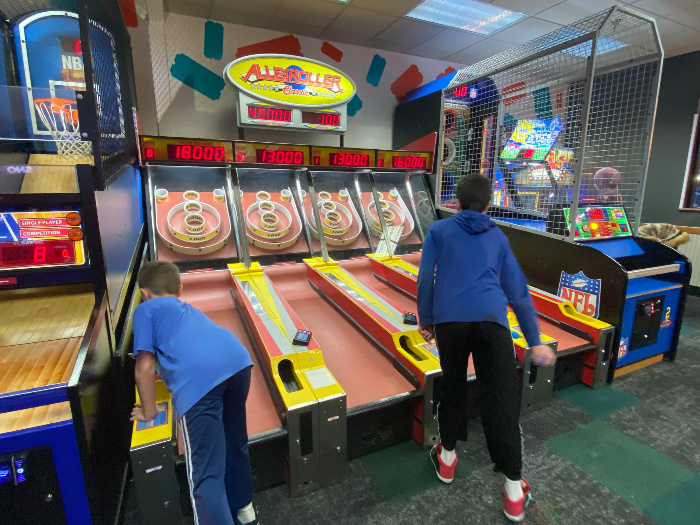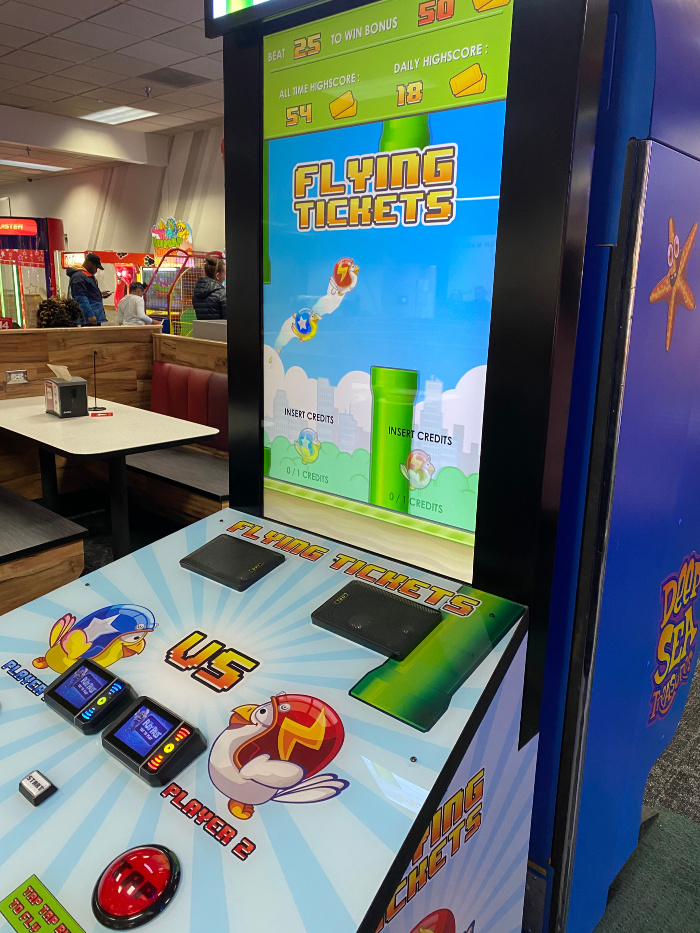 The Play Pass game card system allows adults and kids to enjoy nearly a DOZEN NEW GAMES in the big game room. They are also offering an "All You Can Play!" that lets parents be the hero by giving kids free reign of Chuck E. Cheese to play all games as many times as they want.
With All You Can Play, your kids will enjoy free rein of Chuck E. Cheese to play all games they want in the time frame you choose. A great value and convenient (when your time is up, you're done – it's that easy)!
All You Can Play is a new way to play at Chuck E. Cheese that allows kids to play more games and win more tickets. With a reloadable wrist band, they use the same tap-to-play concept and it is set with a time limit rather than a certain number or quantity of coins for game play.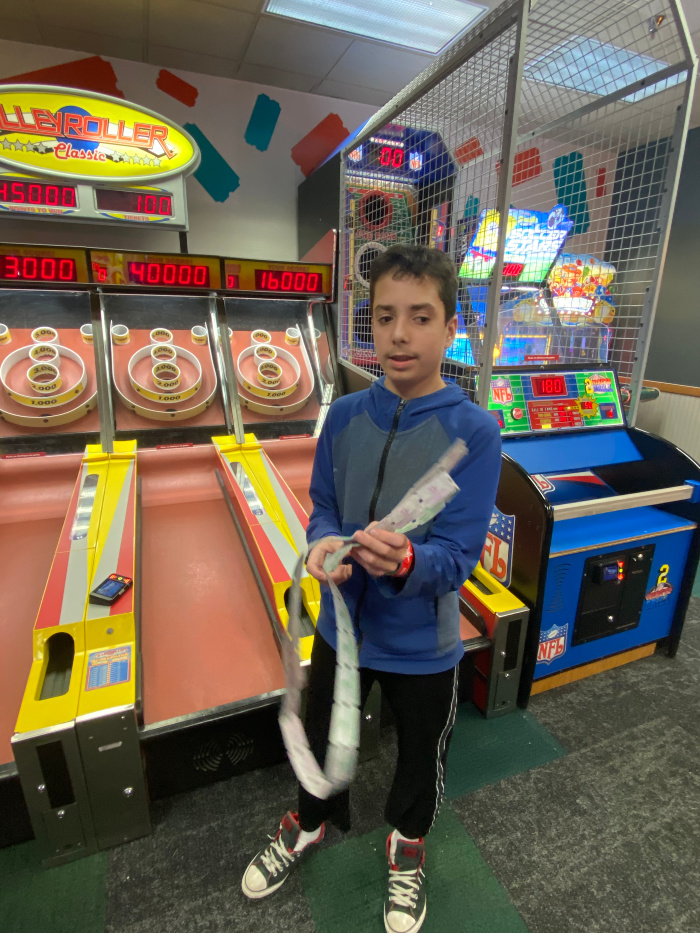 All You Can Play is a new way to play at Chuck E. Cheese that allows kids to play more games and win more tickets.
They even have a special section for smaller kids with rides and games designed specifically for their size.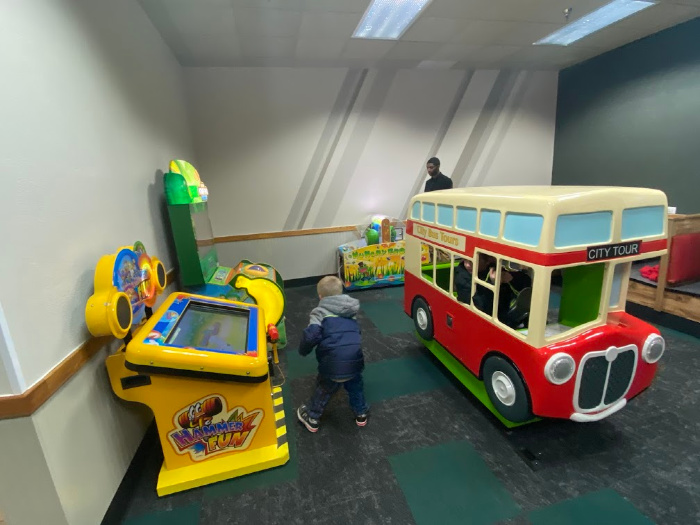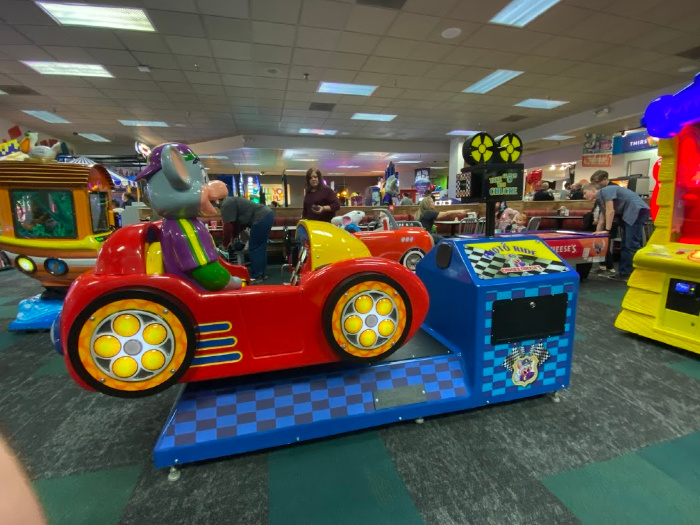 FRESH FOOD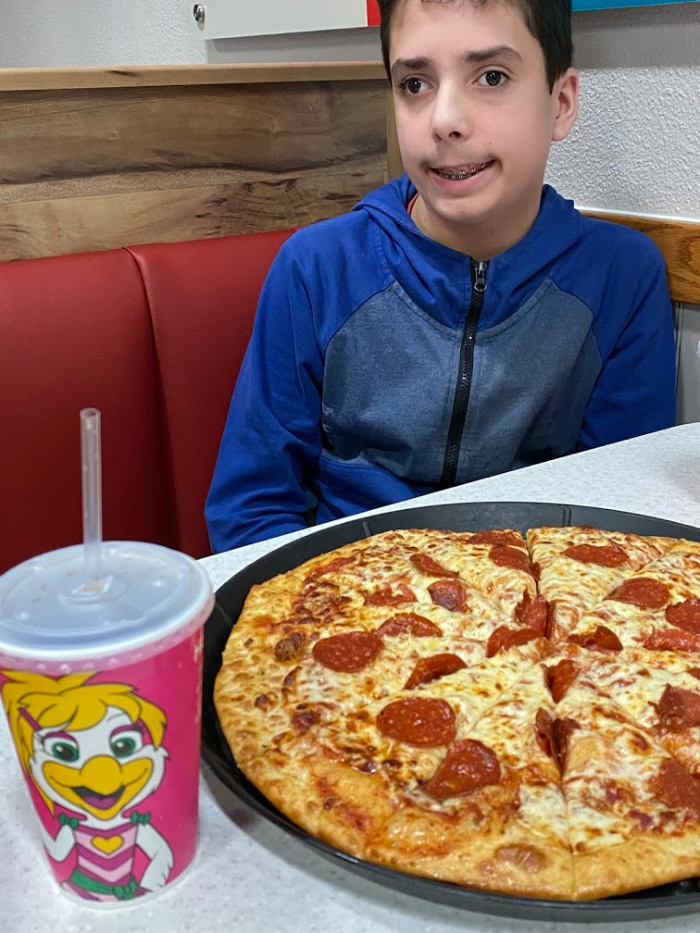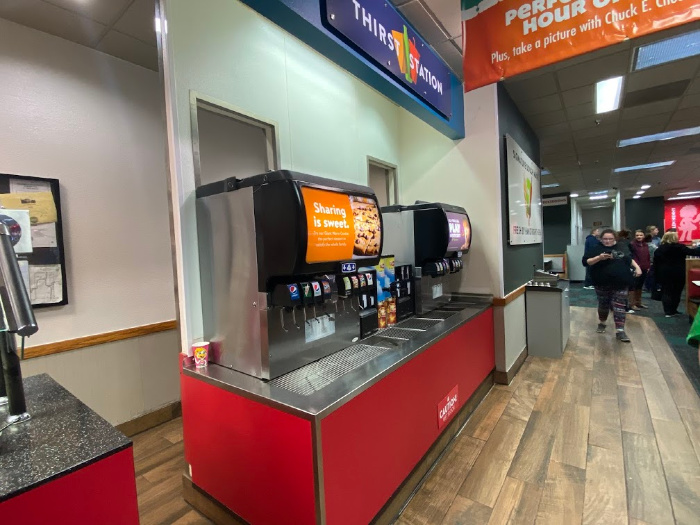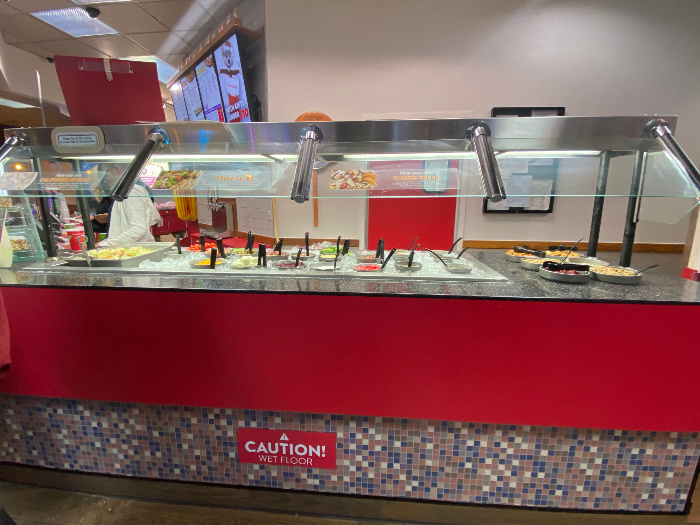 With delicious pizzas made from scratch daily at Chuck E. Cheese restaurants, the remodeled stores feature open kitchens, which allow guests to watch the pizza making process.
They still have the same great tasting pizza, salad bar and all-you-can drink drink station that is perfect for families of all sizes.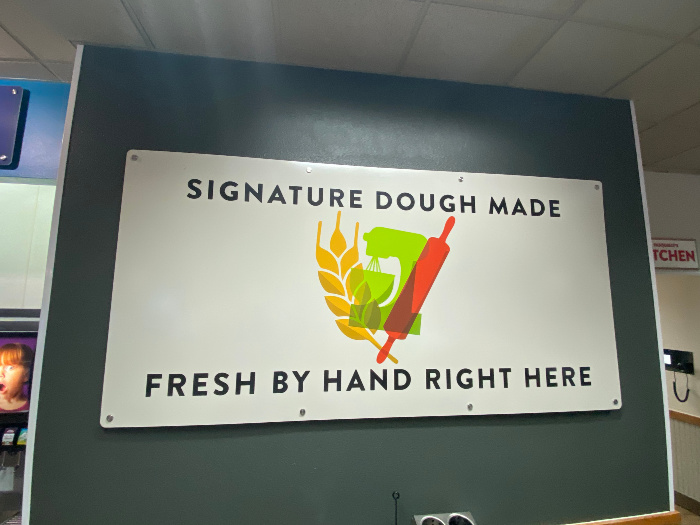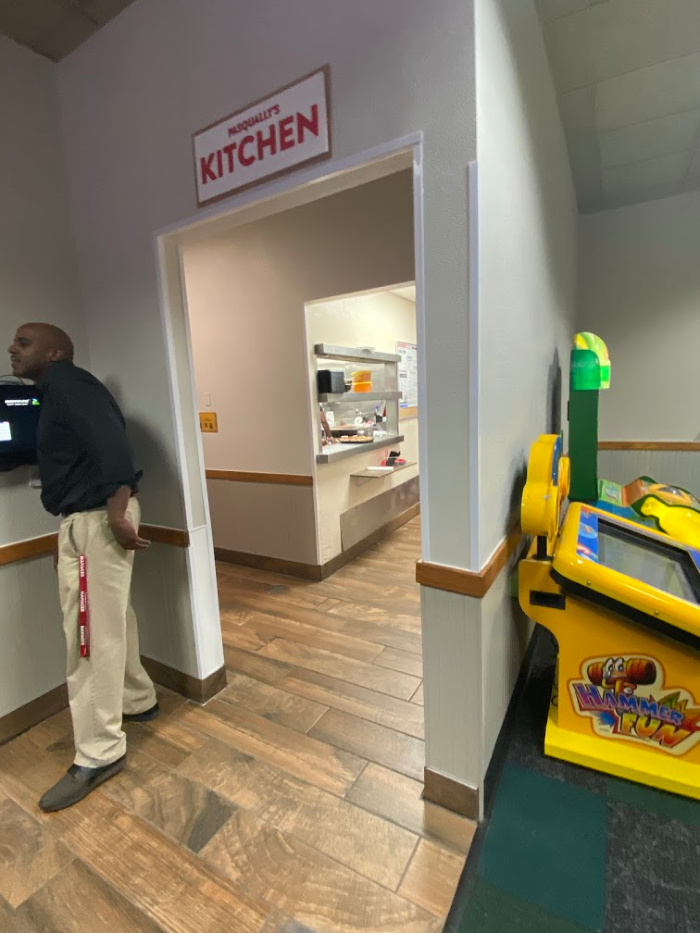 The new design of Chuck E. Cheese highlights the pizza-making process and introduces more of a restaurant atmosphere for moms and dads, while not taking away from the fun and games that has made Chuck E. Cheese the place where a kid can be a kid for 40 years.
ALL NEW DANCE FLOOR
For years, you have heard songs being played with Chuck E.'s band, and see kids dancing and singing up and down the aisles as the band plays. NOW, you can get up close and personal and dance WITH CHUCK E. CHEESE, on his new light up dance floor where hourly live shows and birthday shows take place.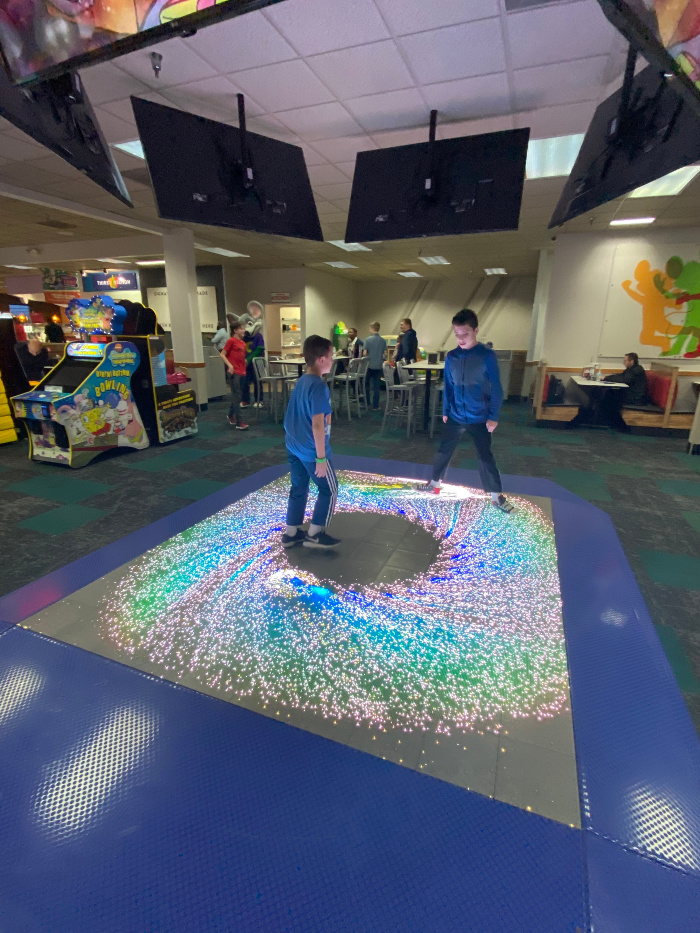 With cool graphics and bright colors, the dance floor is interactive and the lights move as you move on the dance floor.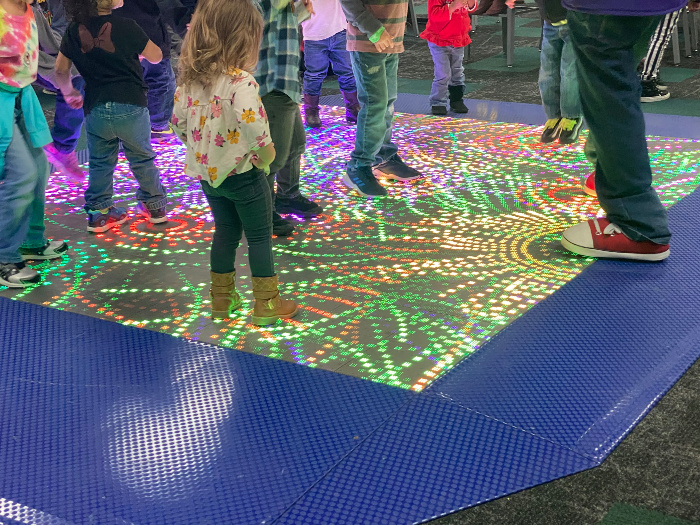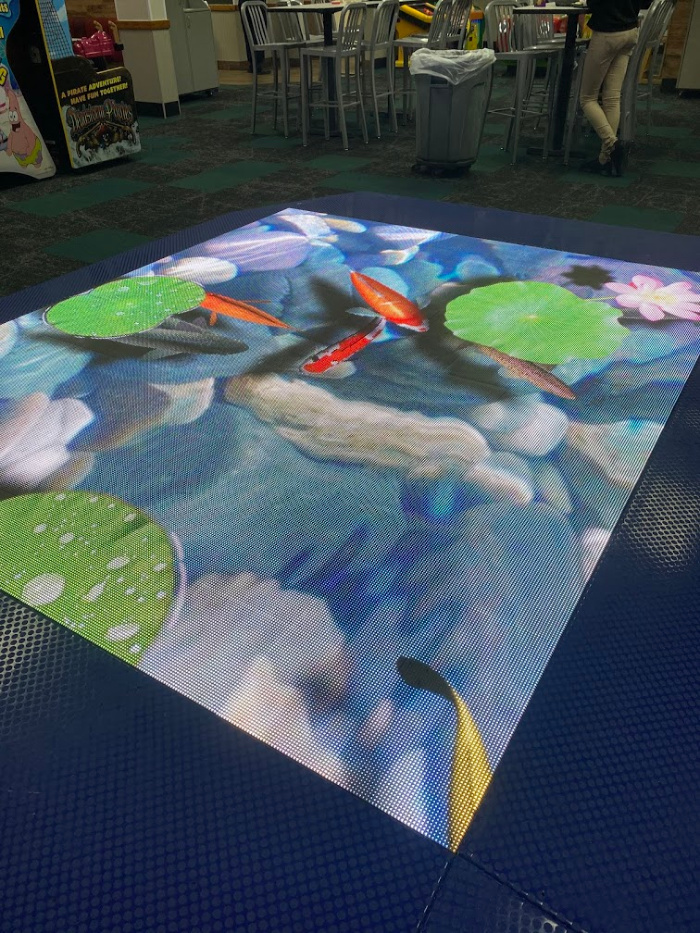 The speaker system will give you a cool countdown to when it is time for Chuck E. Cheese to appear and join him on the dance floor for music and fun.
I love the new look and fresh appearance of our Sharonville Chuck E. Cheese location. Be sure to stop by and visit with the staff, check out the fresh new look, partake upon delicious food and enjoy tons of fun with games and dancing with the mouse himself, Chuck E. Cheese.
Stay connected socially to see what other locations are getting a new look