As a child growing up, I can remember the games I played. Some of them were made up and the rules were made as we went along. We had fun, never realizing what we were doing was helping us develop physically, mentally, and emotionally. Ask any young child if they love recess at school and you will probably get a resounding yes! For kids, it is a way to have fun. For parents, our kids playing is a way for them to burn off some of their endless energy. However, "play" is more than meets the eye! That is The Genius of Play!
Wrapped up in the one little word of "play" is the foundation of kids' development. Physical activity is more than just running, chasing, or being outside in the fresh air. It is very important in kids' physical development, coordination, balance, fine-motor skills and more. Kids that engage in physical activity and play are healthier and leaner. As a bonus, kids that are physically active carry being active into their adult lives, keeping them healthier as adults. Let's check out a few benefits of play!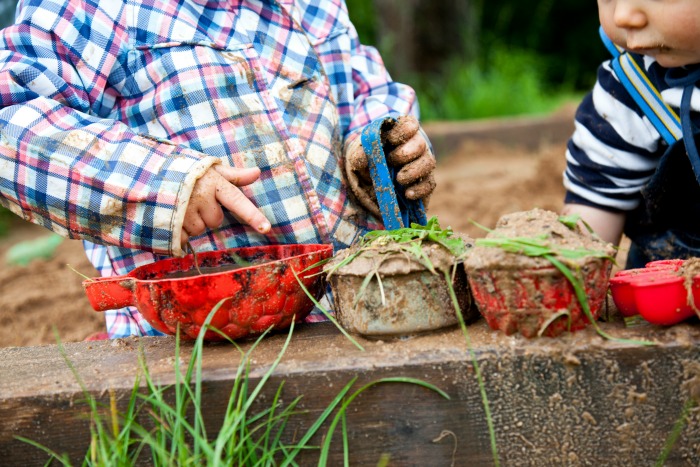 When I was a little girl, I loved making mud pies! I was the proud owner of a set of cast off bowls, pans, and spoons from the kitchen, in which I created elaborate recipes! Sneaking into the garden, I would gather various veggies to add to the thick mixture of dirt and water. Grass became my herbs, and I would pinch it up and drop it in, just as I had watched my mother in the kitchen do! After mixing up my mud delight, I would then place it in my make-believe oven (a large rock in the sun) to bake. I spent hours cooking up wonderful dishes! Is it any wonder that I now love to cook?
While adults sometimes wonder how kids can have such wild imaginations, imaginary play is very important for kids' emotionally and creatively! Most of the time they may imitate other things in their lives, it gives them a chance to act out their fears, anger, and frustrations. It also allows them to be creative and try new things. Imaginary play helps kids use problem solving skills to work out solutions.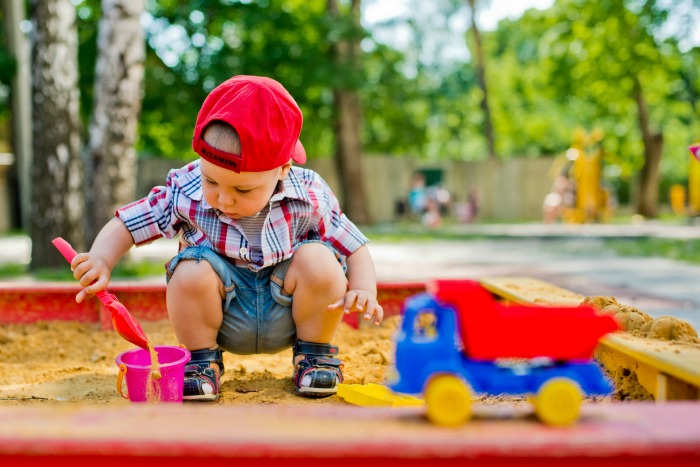 Even little ones playing in a sandbox are not "just" playing. Their play is helping them develop important skills! While they are filling their buckets with sand, they are also developing coordination and working out how things work. Kids learn through play! Play is important for their physical, mental, and emotional development.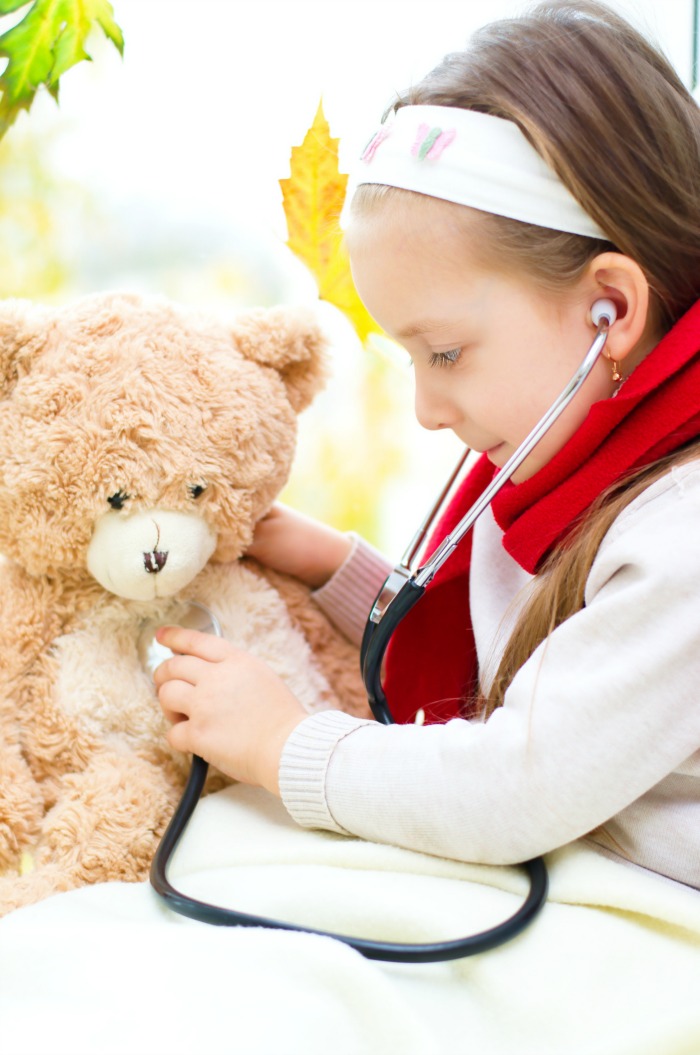 Did you ever play doctor when you were young? Don't say you didn't! I'm not sure there isn't a child out there that hasn't. I can remember giving imaginary shots and taking temperatures. I may have even put a band-aid or two on my dolls – I'll never tell! It is creative imaginative play that on the surface may seem only a make-believe game. However, as a child provides care for their imaginary patient, it teaches emotional skills such as empathy and understanding. Who knows? Perhaps you have a future doctor or nurse on your hands?
Self-directed play is important to help kids with their cognitive development. This kind of play helps them learn critical decision-making skills. Selecting, focusing, and seeing a game through to the end helps sharpen their planning skills and their attention spans.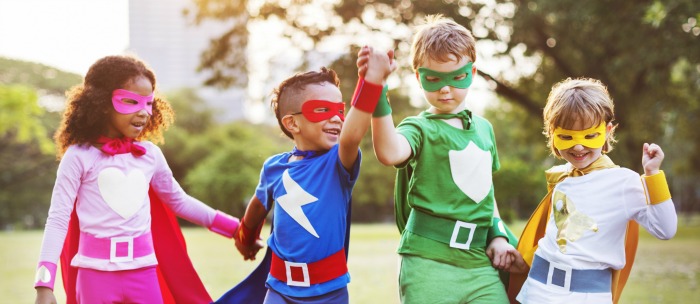 Playing with other kids is a very important type of play. Kids learn important social skills and how to interact with other kids. They learn cooperation and compromise. They also learn how to share, resolve conflicts, and follow rules. Early play with other kids give them social skills that will follow them through their adult life.
As you can see, there is more than meets the eye when it comes to play! There are many benefits of play for our kids, including: physically, emotionally, socially, cognitively, creatively, and with their communication. Instead of thinking of play as something kids do, we need to encourage them to play!
Fun Play Ideas with The Genius of Play!
With winter time here, we may be grounded indoors, but The Genius of Play has a ton of fun play ideas. They are sorted into appropriate age levels to make it easier. Instead of the "I'm bored" and bouncing off walls with excessive energy, give some of the fun play ideas a try! Your child will have a barrel of fun and sharpen their life skills further!
Does your kids have a favorite play time activity or imaginary game they love to play?
Connect socially with The Genius of Play