Geo Toys offers fun and engaging, educational toys – Perfect for Christmas
This post may contain affiliate links or I may have received the product free in exchange for my honest review. See full disclosure for more information.
Do you have a little explorer or geographic buff in your household?  My daughter has always had a passion for flags.  Not that it is uncommon, as I have learned through the years, but she really likes exploring and learning a lot about each country's flag and why that flag is designed the way that it is.
I have found this fun and engaging game that she will really love this Christmas – Flag Frenzy from Geo Toys!  This fun game can be played by up to 6 players and teaches you to match the flags with their coinciding country. Teaming up with friends and family, she can put her flag loving knowledge to use and try to out match her opponents.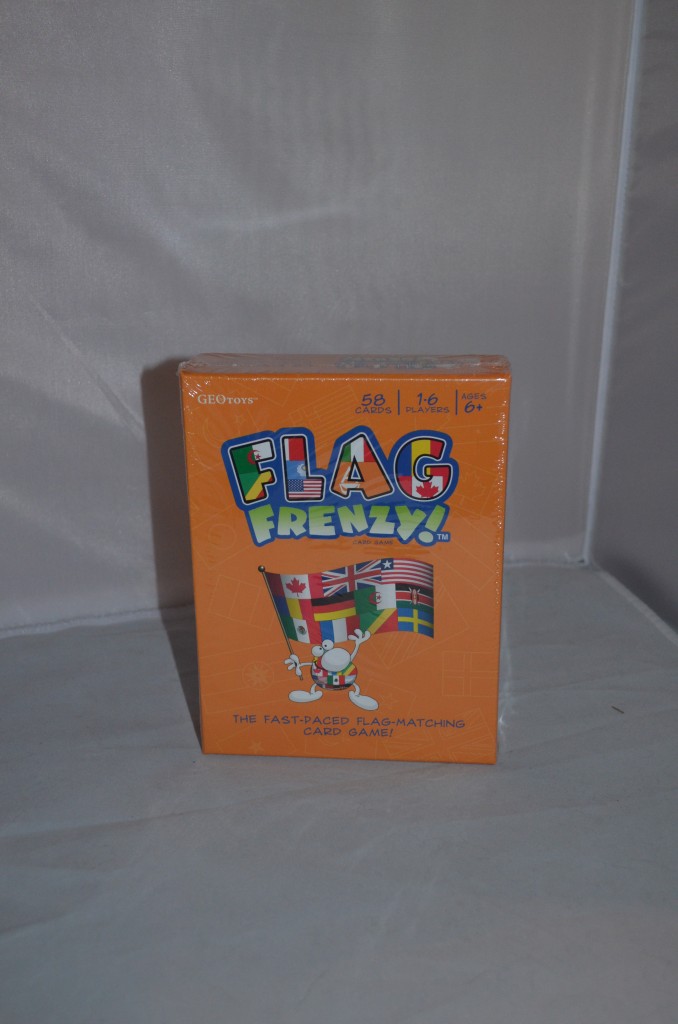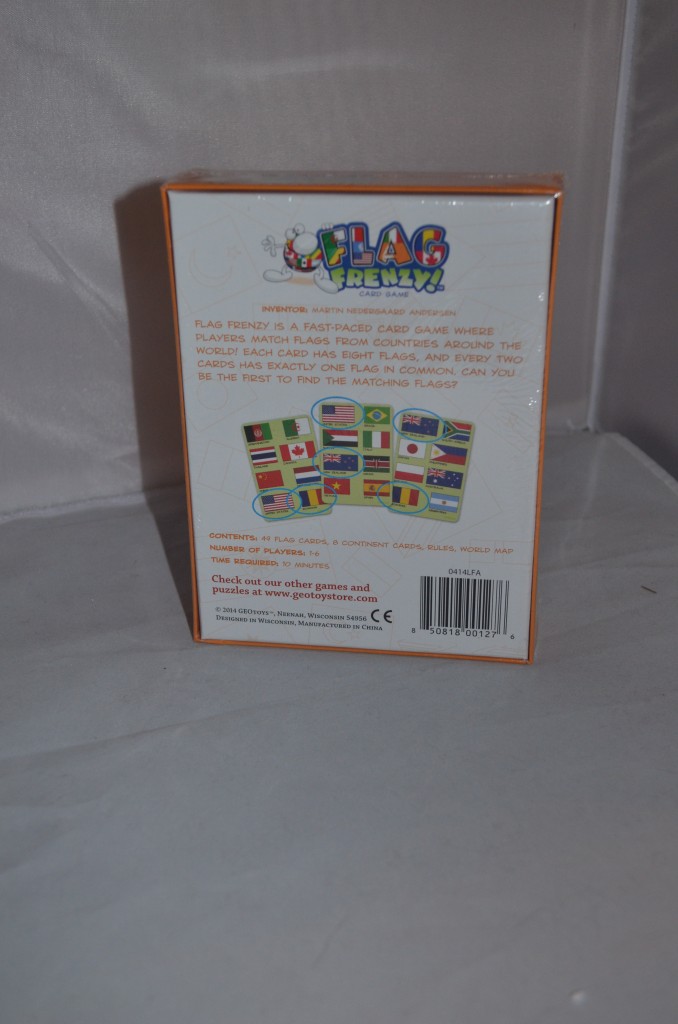 More about Flag Frenzy
Flag Frenzy is a fast-paced card game where players race to match flags from countries around the world!  49 cards have 8 flags each, and every card has one flag in common with every other card.  The goal is to find the matching flags before your opponents do, and be the first to match all your cards.

Continent cards add to the fun, as players must match a flag to one of four continents (Europe, Asia, Americas, and Africa).  And a bonus world map is included, showing all flags and where the countries are located.  Contents: 49 flag cards, 8 continent cards, rules, world map.  Inventor: Martin Nedergaard Anderson.  For ages 6+.  Available from Geo Toys for just $13.99
One of my personal hobbies has always been puzzles.  For as long as I can remember, we always had a card table set up in the living room and each night my mom and I would sit down and work on that puzzle of the moment.  We built many puzzles over the years and I love that time we spent together. My family has many geography and history buffs and I have found the perfect puzzle for us to share this Christmas – USA & Canada Geo Puzzle by Geo Toys.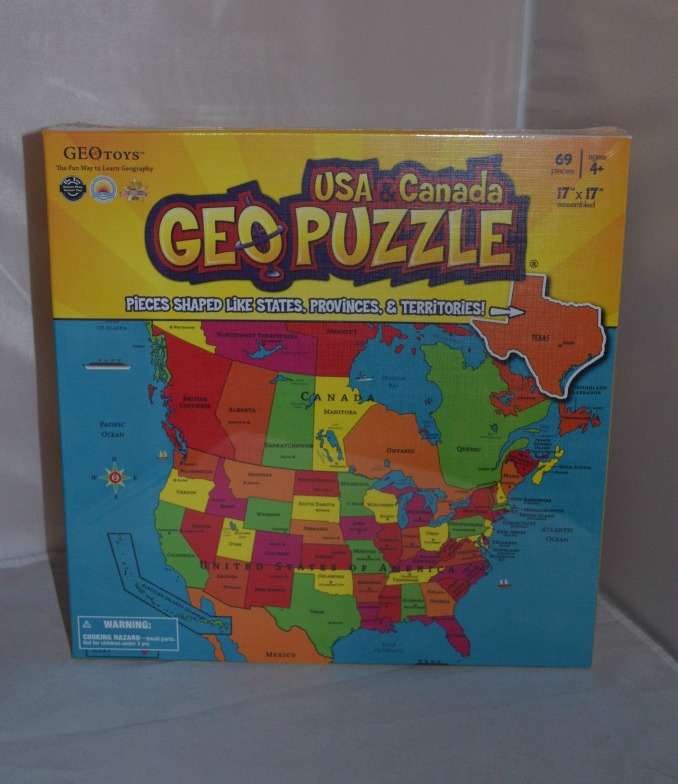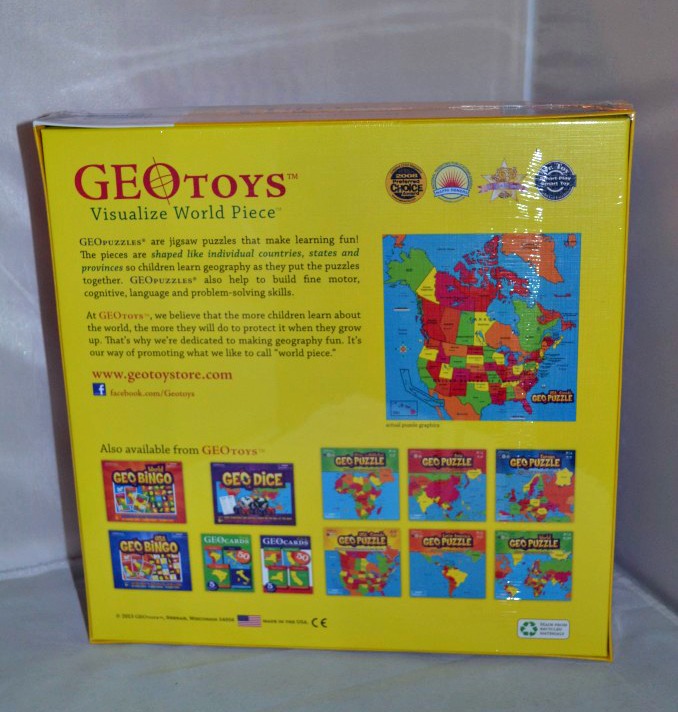 More about USA & Canada Geo Puzzle
From Arizona and Alberta to Washington and Yukon, GeoPuzzle USA and Canada makes learning geography fun! Geopuzzle USA and Canada has pieces shaped like states and provinces, and helps to build fine motor, cognitive, language, and problem-solving skills.  69 jumbo-sized pieces, 17 x 17 inches. Ages 4 and up. Made in Germany from recycled materials. Available from Geo Toys for just $15.99
This puzzle is going to be perfect for Jaxon, age 7, who can learn the various states and locales of the Canadian provinces.  I will also add a nice twist as we play with and put this puzzle together, as we will read and learn to memorize each capital of each state and province as they are listed on each puzzle piece.  I love the educational, yet fun factor of this puzzle.
Geo Toys has a wide array of state, country and world toys and games available.  Be sure to add them to your Christmas shopping list this holiday season.
Be sure to stay connected socially: