Get Candies From Around with World from Universal Yums #Halloween19
This post may contain affiliate links or I may have received the product free in exchange for my honest review. See full disclosure for more information.
Everyone loves their usual Halloween candy, but that doesn't mean you shouldn't explore new treats each season! Enter subscription box service Universal Yums, who just released a limited edition Halloween Box with 300 pieces of popular candies from around the world!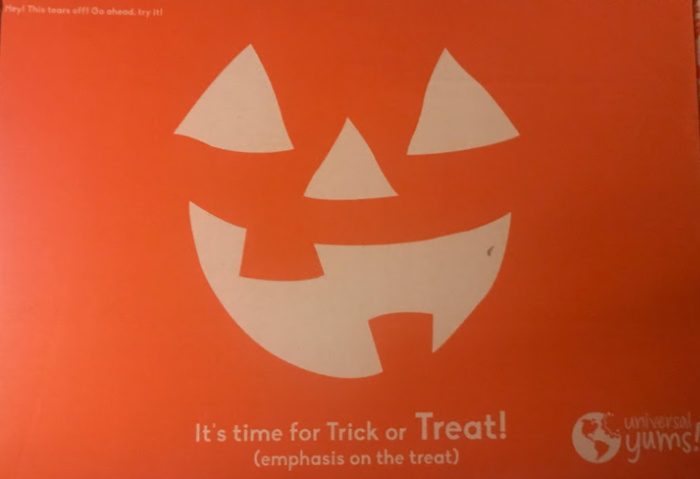 Curated by experts at Universal Yums, the Halloween Box features top candies from six countries and doubles as an easy to assemble tray for party guests and trick-or-treaters. You can purchase the box for $39 HERE and each comes with recipes, spooky trivia and games from each nation.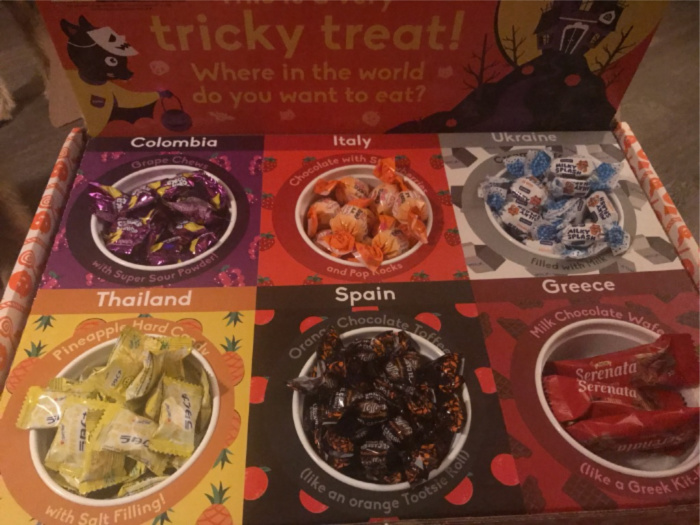 Features of the limited edition Halloween box from Universal Yums:
300 popular candies from six countries: Colombia, Italy, Ukraine, Thailand, Spain and Greece

Orange Toffee (Spain), Pineapple Salt Candy (Thailand), Milky Splash Toffee (Ukraine), Strawberry Popping Chocolate (Italy), Sour Grape Chewy Candy (Colombia) & Milk Chocolate Wafers (Greece)
Each box comes with a guidebook featuring trivia, recipe and more spooky fun facts from each country
Easy to assemble tray and display for trick-or-treaters or party guests – these bowls will empty quickly!
Universal Yums sends snacks and candies from around the world directly to your door for a one-a-kind experience that mixes the fun of food and exploring into one tasty box. Universal Yums is dedicated to helping customers discover the true culture of different countries across the globe through expertly sourced sweet and savory snacks.
In addition to unique tasty treats, each Universal Yums subscription box comes with a 12+ page guidebook to amp up the adventure and deliver a full cultural experience. Each interactive and educational book is filled with trivia, recipes and more!
Get yours today just in time for Halloween. Stay connected socially with Universal Yums for other delightful, flavorful boxes each month.