Get Crafty With ILY Crafts for Christmas Ideas #MegaChristmas20
This post may contain affiliate links or I may have received the product free in exchange for my honest review. See full disclosure for more information.
I have several kids in my family and my friend circle who love doing crafts, and these great ideas from WeCool Toys and Activity Kings will get their crafting minds and hands to work. It soon will be turning much colder and we will be spending a lot more time inside, and will need to have something to do. So give the give of crafting to that special person and you may even get a cool hand made bracelet from your favorite person.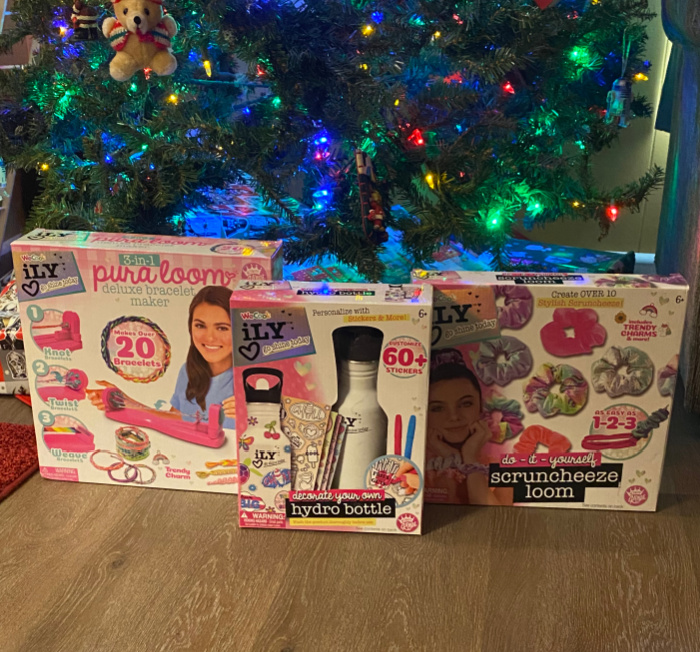 About WeCool Toys:
In 2015, Jeff Osnato was a Buyer for Toys "R" Us in its Arts & Crafts category (after 25+ years creating toy products and managing toy brand franchises at Tyco Toys and Mattel).

As he surveyed the industry as a Buyer, Jeff saw that there was a complete lack of innovation in a long-established toy category: Slime!

Jeff took the opportunity to partner up with co-founder Ross Alber (a 20+ year experienced toy industry sales rep who had connections with a compound factories in China) to start mixing up new slime creations in Jeff's attic in September of 2016.

Since then, the WeCool Toys team has launched thousands of products and is building a portfolio of toy and kids activity brands that are bringing innovation to product categories in need of disruption and innovation!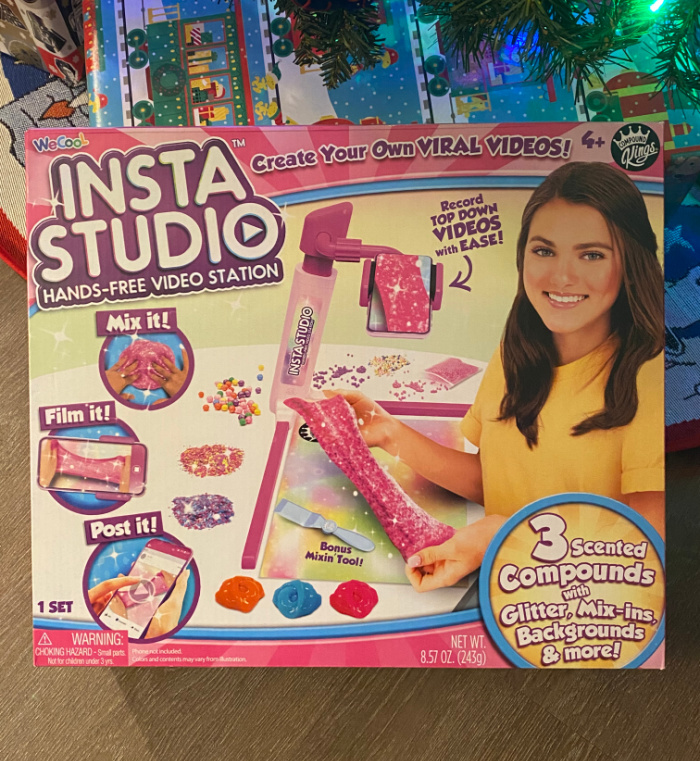 Insta Studio Hands-Free Video Station from WeCool Toys
The new Insta Studio by WeCool Toys has everything one needs to shoot their very own viral videos. Equipped with an adjustable base and rotating head to shoot at the best angle possible, this device allows kids of all ages to shoot viral videos hands free! Kids can use their Insta Studio to shoot all types of videos. From cooking, crafting, and sliming, children have the freedom to create fun videos. Includes fun and trendy backgrounds, mixing tools, various slimy compounds, and sparkly mix ins! The only limit is your imagination. $19.99, 4 and up.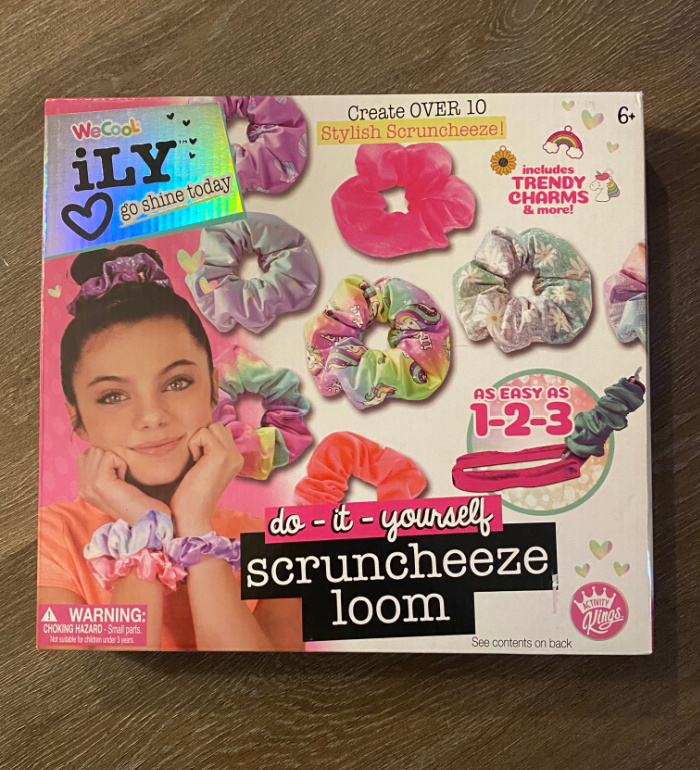 Activity Kings iLY Scruncheeze Loom
The new iLY Scruncheeze Loom by Activity Kings gives children everything they need to make their very own, one-of-a-kind scrunchies! Just a few easy steps! Create 13 hair scrunchies using the easy to use Scruncheeze Loom tool. It even comes with 3 surprise charms that can be added to truly make each Scrunchee unique! Kids will be able to add their own personal style to every scrunchie they create. Make the perfect accessory to wear and share! Ages 6+, MSRP: $12.99.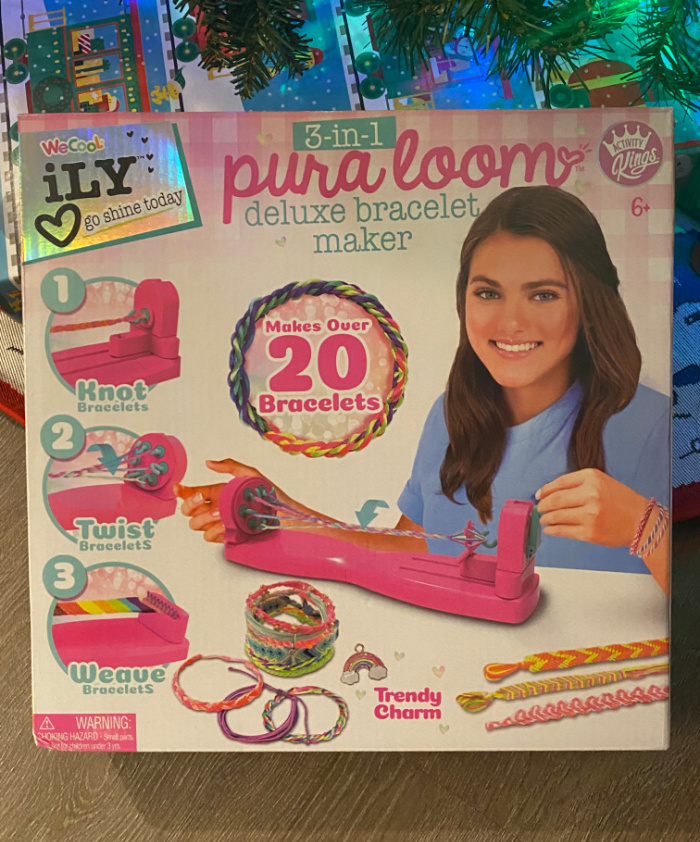 Activity Kings iLY 3-in-1 Pura Loom Deluxe Bracelet Maker
Making beautiful friendship bracelets doesn't have to be difficult! The new iLY 3-in-1 Pura Loom Deluxe Bracelet Maker by Activity Kings is the easiest way to make the most beautiful and trendy friendship bracelets! Learn different techniques to make a variety of textured and colorful bracelets for you and your friends! Create colorful twisted designs with beads, charms & more! It's easy to create, wear, and share with your BFF! The combinations are endless, the only limit is your imagination! Ages 6+, MSRP $19.99.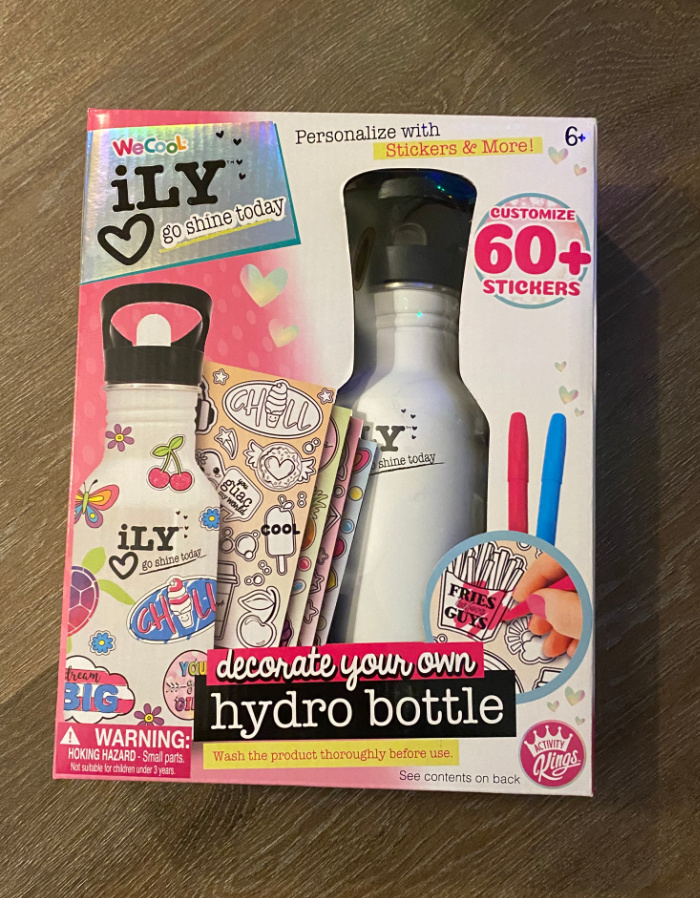 Activity Kings iLY Hydro Bottle
Hydration just got a lot more fun with the iLY Hydro Bottle from Activity Kings! This kit comes with everything kids need to personalize their very own hydro bottle! Includes doodle markers, sticker sheets and a premium BPA Free Water Bottle! Kids can express themselves by decorating their hydro bottle however they wish! Decorate Your Hydro-Bottle with stickers you can color and pre-designed decals! Whether it be fastened to your backpack, or tucked into your slumber party bag, the Hydro Bottle is easy and fun to bring along on all adventures! Ages 6+, MSRP $14.99.
You can purchase these great crafty gifts on WeCool Toys Website, and on Amazon.
Stay socially connected with WeCool Toys, Activity Kings for all their latest product releases:
________________________________________________________________________________________________
We have added WeCool Toys Craft sets to our 2020 Holiday Gift Guide