Get Dazzling Craft Kits This Christmas #MEGAChristmas18
This post may contain affiliate links or I may have received the product free in exchange for my honest review. See full disclosure for more information.

My daughter is very crafty, and she likes to make things.  If I give her some glitter, and spare pieces of anything, she wants to create something pretty.  Therefore I knew she would love the varied kits Fashion Angels has to offer.  There are all types of kits from nail art kits, to notebook kits, stickers, bath bombs, and much much more.  Since there was so many great items, I was able to get stuff for my daughter, my nieces, and some little girls at church.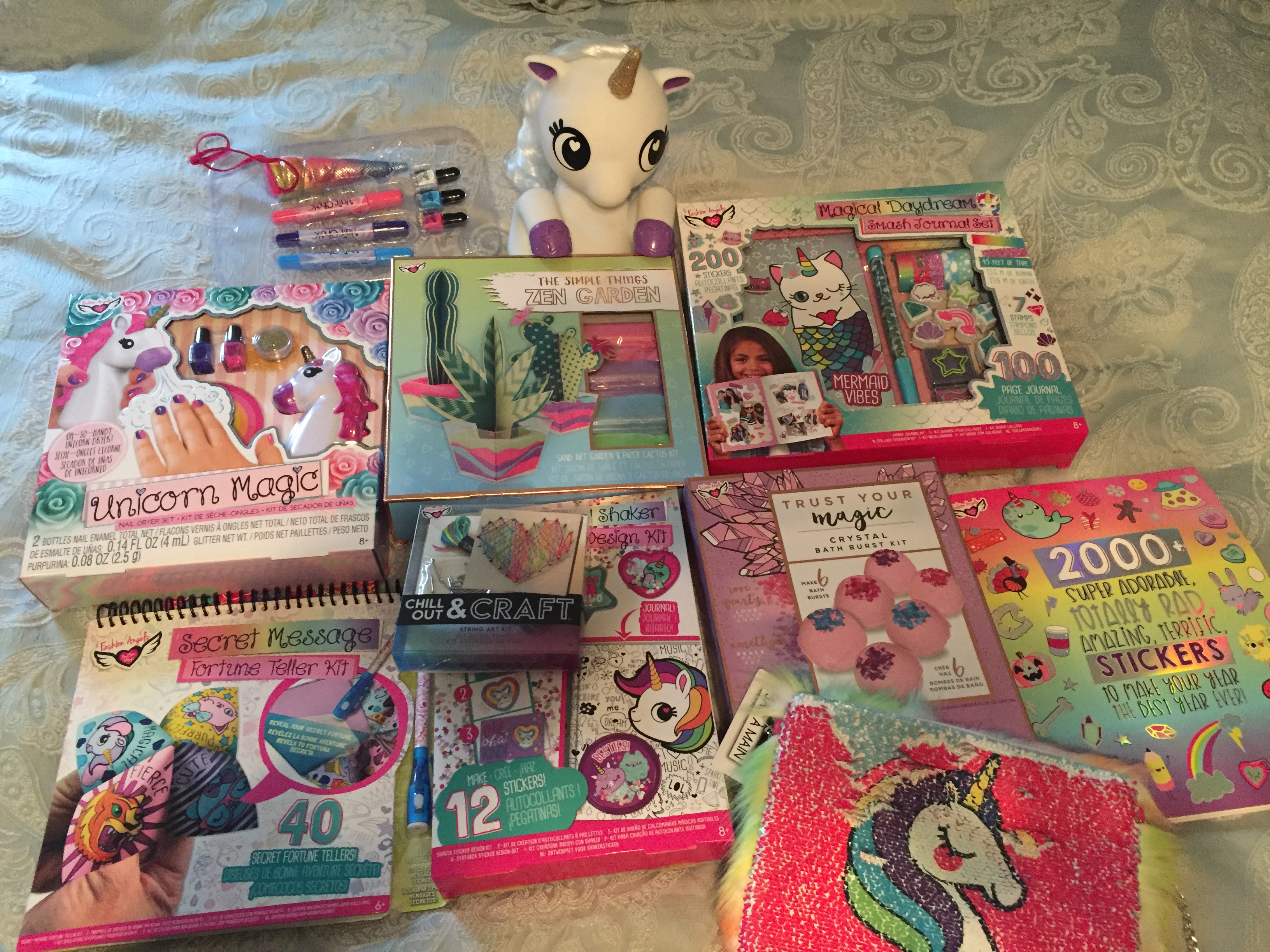 Fashion Angels
Fashion Angels has products that can help your kids to be the next designer or decorator.  They can craft one-of-a-kind projects and really find their style.  Each product comes with the tools needed to mix, match, and do things the way you want to.  These kits help kids to find their style and their "wings."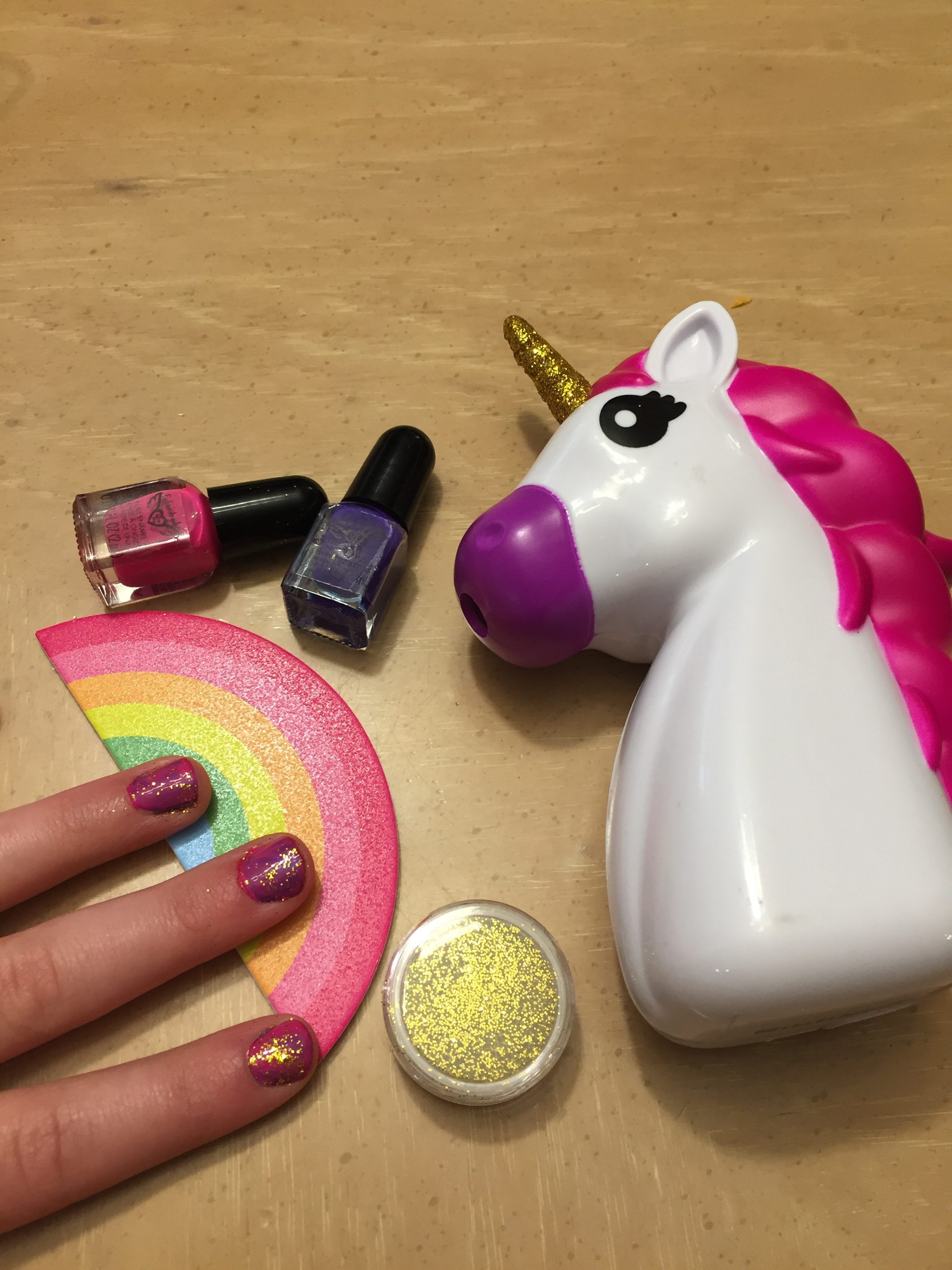 Unicorn Magic Nail Dryer
This set is perfect for all the unicorn lovers out there, and that is all the girls these days.  My daughter is 12 and still loves unicorns, and all things with glitter.  This set was so fun for us to use!  First you can shape your nails with the rainbow nail file.  Next you paint your nails with the nail polish, then the unicorn dryer helps them dry quick.  Add a second coat of polish and then add plenty of glitter.  It was fun to have a unicorn dry our nails!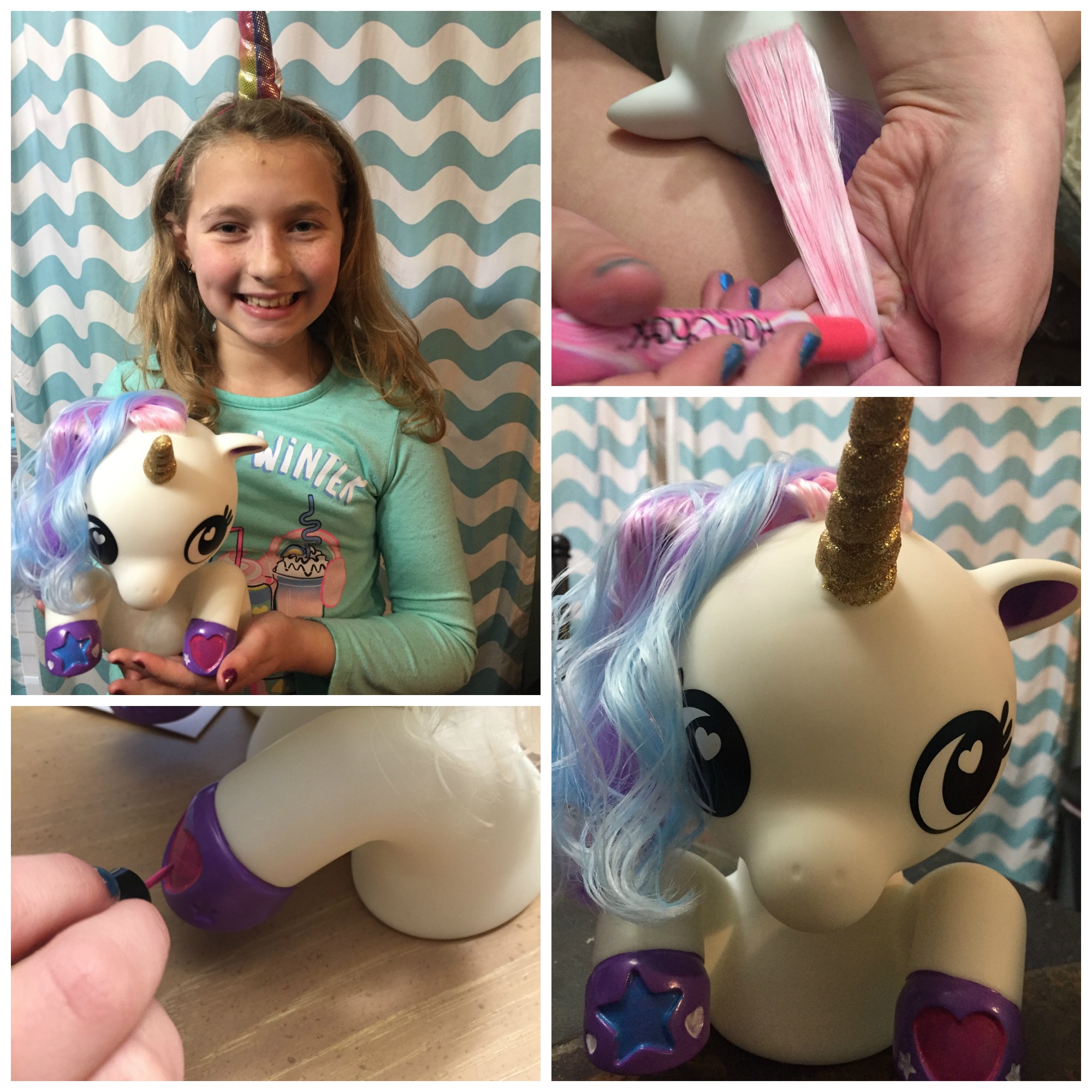 Unicorn and You Styling Kit
Another one for the unicorn lovers is this Unicorn and You Styling Kit.  Here you get to paint the unicorn's nails and color her hair with hair chalk.  Next you can style her hair.  After you finish making her beautiful you can do your own nails, color your hair, and put on a unicorn horn!  Such fun, and it can be done over and over.  Just peel off the paint on her hooves and start fresh.  The chalk washes right out of your hair.  Beyond the fun you get from styling her, the unicorn also lights up and charges with a micro USB cord that comes with.  My daughter has her unicorn in her room at night as a night light, and she has been out several times with pink and purple stripes in her hair.  She really love the hair chalk!
Magical Sequin Shaker Sticker Design Kit
This kit was a blast for my daughter and I to do together.  We took the plastic fronts and put sequins in them.  Then we unstuck the rim and added the adorable sticker backings.  These were cute kitties, narwhals, unicorns, and some other sweet options.  Then once they are made you can add the sequin shaker stickers to cards, notebooks, lockers, and so much more.  They were fast and easy to make, and end up looking fantastic!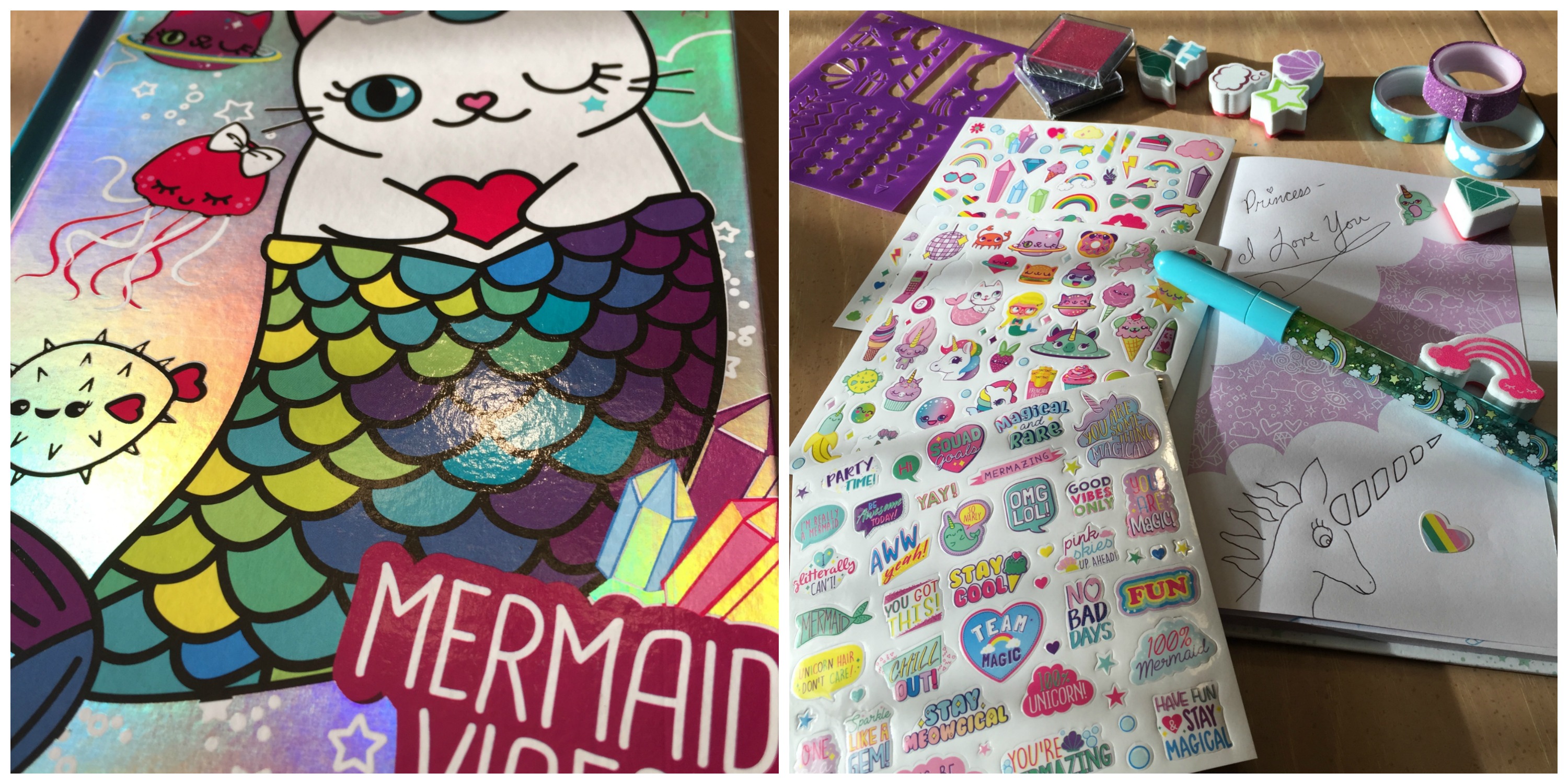 Magical Daydream Smash Journal
This journal is awesome, and will make all the girls go wild.  It has a journal with pages that have spots for pictures and cute designs.  You can adorn the pages with glittery Tapeffiti tape, 200 stickers, 7 ink stamps, 2 ink pads, a glitter pen and stencils.  My daughter wants to scrap book and this is a perfect into to that.  She can tape in pictures and write down her feelings.  Then she can add stickers to add more color and fun.  The cover is super cute with the mer-cat on it.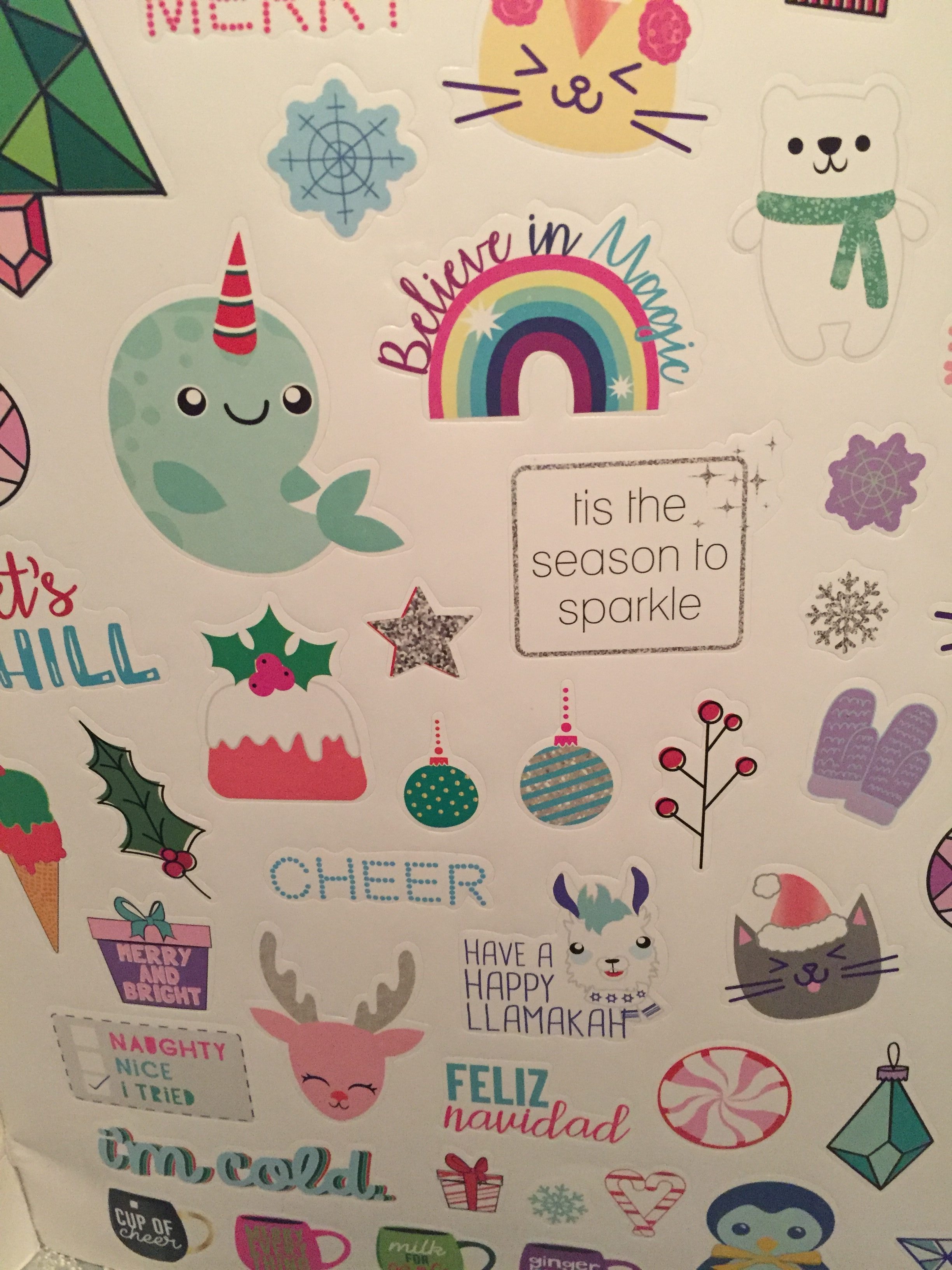 1000+ Ridiculously Cute Stickers
If you need more stickers for the journal, or want to add stickers to another book, this sticker book is perfect.  There are great stickers for all the holidays, and to mark on calendars.  My daughter loves the cute narwhal stickers and llamas that are through out the book.  This sticker book encompasses all the latest trends that my daughter and other girls love.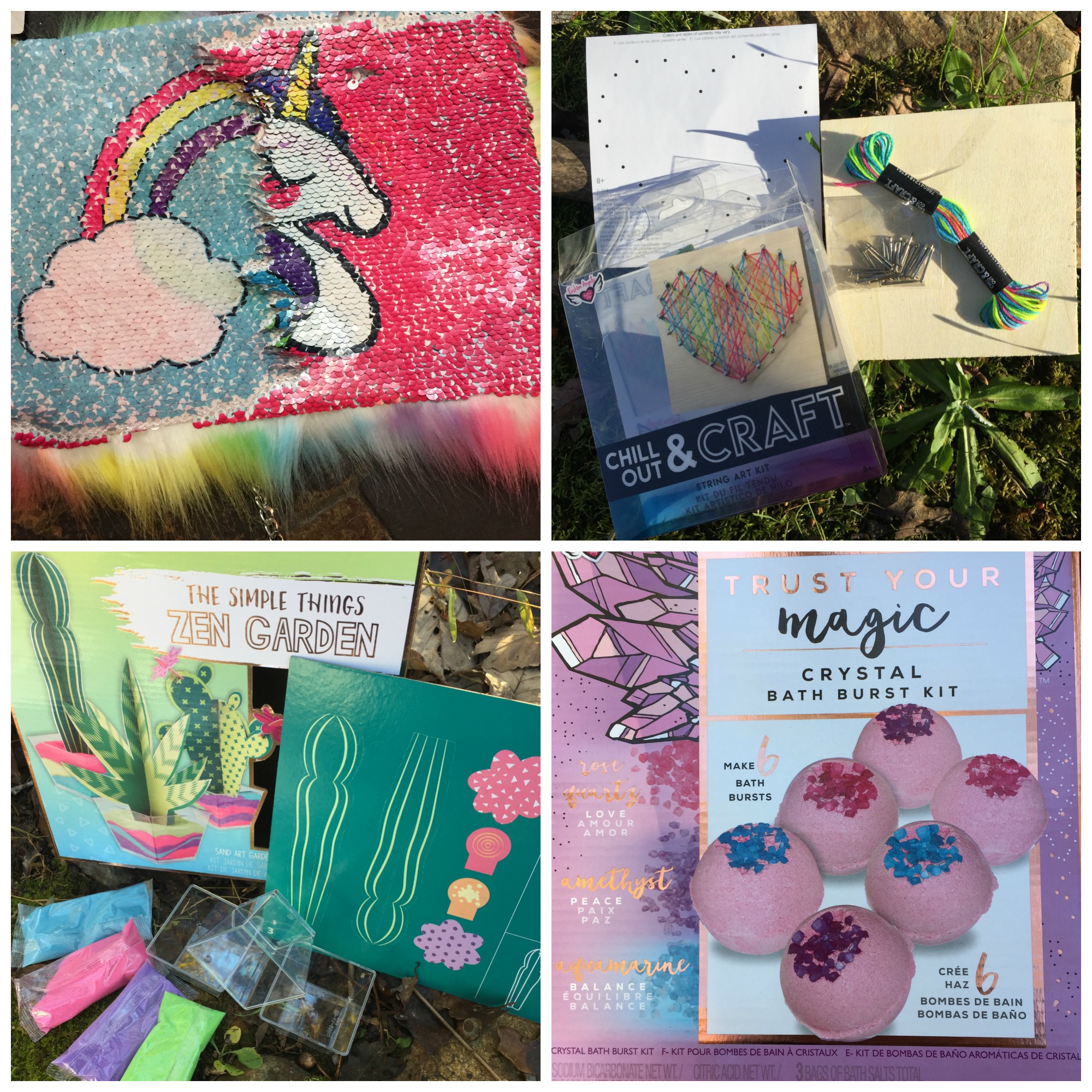 Fashion Angels has other wonderful kits like the Zen Garden, Trust Your Magic Crystal Bath Burst Kit, and String Art.  They also have cute things like a sequin flip purse with a rainbow fur backing.  The children on your Christmas list will be ecstatic when they receive a Fashion Angels kit under the tree.  Then they can have creative crafting fun while they are off of school.
Which kit is your favorite?
Check out Fashion Angels on:
Fashion Angels is on our Christmas gift guide, so check it out right here!