Get That Holiday Look Perfected with GuruNanda Beauty Serum Set #MegaChristmas19
This post may contain affiliate links or I may have received the product free in exchange for my honest review. See full disclosure for more information.
As a working mother, it is sometimes hard to find "me time" around the house. One thing I have to assure is taking care of myself so that I can take care of my family. These great beauty serums by GuruNanda will help me relax, help me look youthful and feel better about myself with improving my appearance.
With the upcoming holiday parties, and get togethers you will want to look your best!
Inspired by Ayurvedic traditions, these carefully blended beauty serums were crafted with the help of our in-house aromatherapist. These beautifying products were created for women looking for clean, all-natural products to carry and use everyday on-the-go.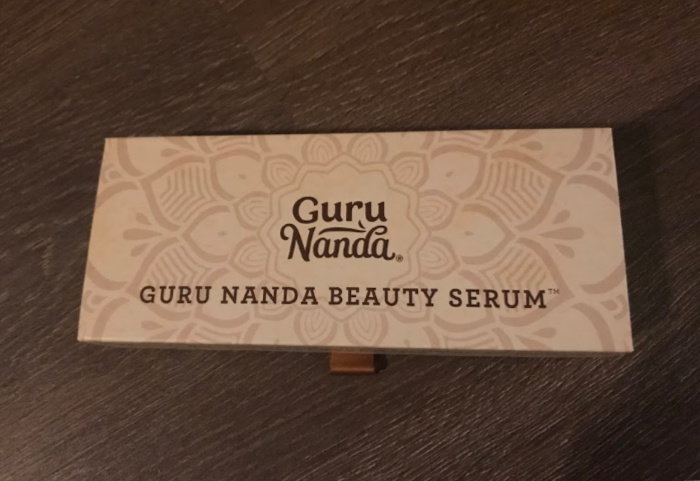 About Guru Nanda: 
GuruNanda, also known as Puneet Nanda, is a successful entrepreneur-turned-yogi. His business accomplishments, including the successful oral care brand, Dr. Fresh, earned him 2011's Ernst & Young Entrepreneur of the Year Award and an active position with the Young Presidents Organization (YPO). However, 16-hour workdays filled with stress, poor eating habits and lack of exercise took a dire toll on his life and his health. After an emergency trip to the hospital with chest pains during what turned out to be a severe anxiety attack, he rediscovered the yoga he loved as a child growing up in India.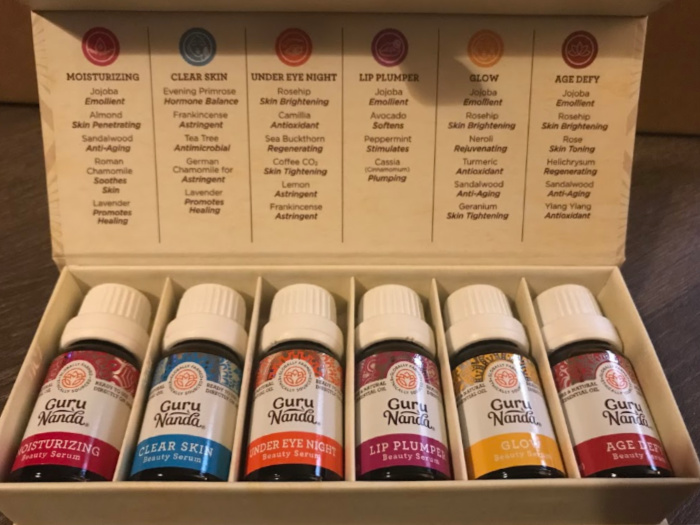 Beauty Serums for Face & Skin 6-Pack Includes:
Age Defying: Jojoba (Simmondsia chinensis), Rosehip (Rosa canina) , Rose (Rosa damascena), Helichrysum (Helichrysum italicum), Sandalwood (Santalum album) & Ylang Ylang (Cananga odorata).
Lip Plumper: Jojoba (Simmondsia chinensia), Avocado (Persea americana), Peppermint (Mentha piperita) & Cassia (Cinnamomum cassia).
Clear Skin: Evening Primrose (Oenothera biennis), Apricot Kernel (Prunus armeniaca),Frankincense (Boswellia serrata), Tea Tree (Melaleuca alternifolia), German Chamomile (Matricaria recutita) & Lavender (Lavandula angustifolia).
Glow: Jojoba (Simmondsia chinensis), Rosehip (Rosa canina), Neroli (Citrus aurantium), Turmeric (Curcuma longa), Sandalwood (Santalum album) & Geranium (Pelargonium graveolens).
Under Eye: Rosehip (Rosa canina), Camellia (Camellia oleifera), Sea Buckthorn (Hippophae rhamnoides), Coffee CO2 (Coffee arabica CO2), Lemon (Citrus limon) & Frankincense (Boswellia serrata).
Moisturizing: Jojoba (Simmondsia chinensis), Almond (Prunus dulcis), Sandalwood (Santalum album), Roman Chamomile (Anthemis nobilis) & Lavender (Lavandula angustifolia).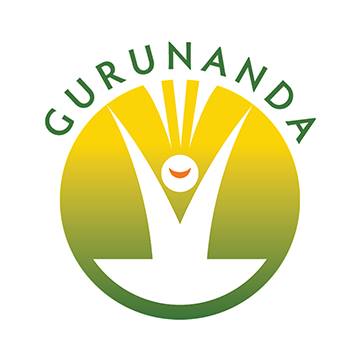 GuruNanda Beauty oils are 100% Pure & Natural oils From Farm To You™. These beautifying oils are unsurpassed in their ability to moisturize and repair both hair and skin, making them an ideal choice for beauty seekers everywhere.
You can purchase this beauty serum set, or any other of their essential oils that they offer on the GuruNanda website. Also available at your local Walgreens, Walmart and Amazon.
Stay socially connected with GuruNanda for their latest products: 
Facebook/Twitter/Instagram/Pinterest
_______________________________________________________________________________________________
We have added GuruNanda Beauty Serum set to our 2019 Holiday Gift Guide