GiftsForYouNow.com Makes Personalized Gift Giving Special and Memorable
This post may contain affiliate links or I may have received the product free in exchange for my honest review. See full disclosure for more information.
I have always been a fan of personalized gifts. So many opportunities to give a specialized personal gift through the year. From Easter to Graduation, from Mother's Day to Christmas, the potential is great and I cannot think of a better place to shop for that perfect gift than with GiftsForYouNow.com.
My mother is hitting a milestone birthday, 80, and to commemorate this, I am giving her a special present – GiftsForYouNow.com personalized frame.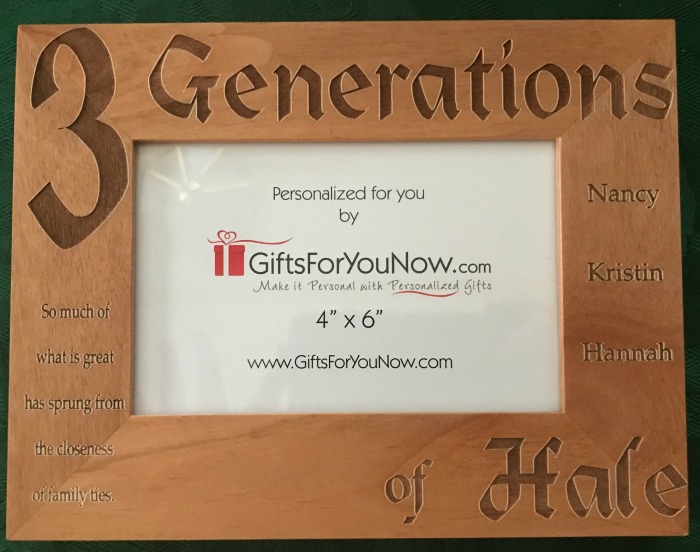 More about GiftsForYouNow
GiftsForYouNow makes gift giving easy for any occasion with unique personalized gift options for everyone! From cool-weather tailgating & potlucks and cozying up under personalized blankets in the evening, to winter weddings and babies, we have lots of personalized gifts and holiday décor that are sure to be just what you're looking for. Be sure to order some personalized home decorations like personalized Christmas doormats, garden flags and even pretty throw pillows! To make the inside of your home festive, definitely check out our personalized Christmas stockings and thoughtful personalized Christmas ornaments. We have lots of options to WOW any one on your list.

Celebrate a special wedding with super soft embroidered sherpa blankets, expertly personalized with names and dates. Create new memories with new friends or customize memorial gifts for special people and even beloved pets with garden stones, pet memorial gifts and wall art decor for a birthday or specific people like grandkids, baby, moms and dads! From personalized coffee mugs and beer glasses to grilling tools and platters to his and hers bath towels – check out our selection of personalized gifts for any occasion at GiftsForYouNow.

Thoughtful gifts like personalized items from GiftsForYouNow go a long way when it comes to showing the people close to you just how loved and celebrated they are! And it's easy to win the best-gift giver award with GiftsForYouNow's free personalization and quick shipping. Get your customized and engraved gifts from GiftsForYouNow – shop now!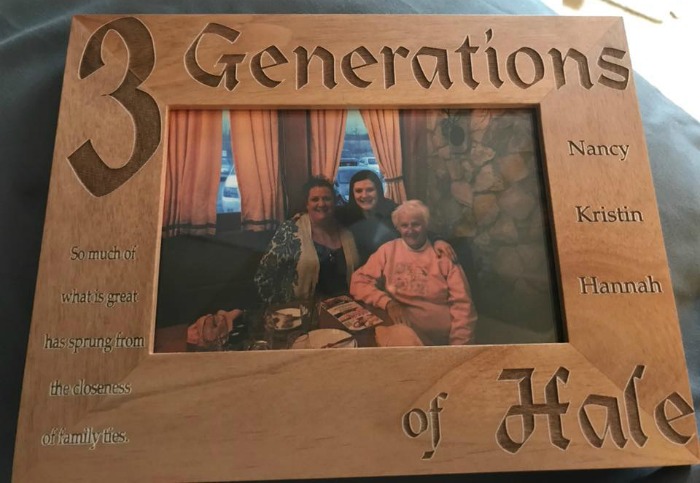 Engraved Family Picture Frame – Generations Engraved Photo Frame
The closest you can get to someone is through family ties, show yours off with our Engraved Generations Picture Frame. This beautifully engraved picture frame is sure to be an instant family keepsake especially when given with a treasured photograph inside.
I love this frame and feel it really showcases our familial bond. It comes with a special family message that reads, " So much of what is great  has sprung from the closeness
of family ties." I adore this and know that my mother will swoon over the personal touch. I cannot wait for her special day to present her with this meaningful token of how we love her so much.
GiftsForYouNow has endless ways you can personalize a gift for someone. New babies to a special Easter basket for your little one. Be sure to check them out today and find that perfect present for your recipient.
---
If you are shopping for that one of a kind gift, make sure you check out GiftsForYouNow.
Make sure to follow GiftsForYouNow on social media:
Facebook | Twitter | Instagram