Give the Gift of Clean Beauty, Health, and Sustainability on Mother's Day with Dignity Coconuts
This post may contain affiliate links or I may have received the product free in exchange for my honest review. See full disclosure for more information.
Introducing Dignity Coconuts, an innovative company that produces organic and fair-trade coconut products and a Clean Beauty Kit that includes a Natural Fiber Body Brush & Body Oil.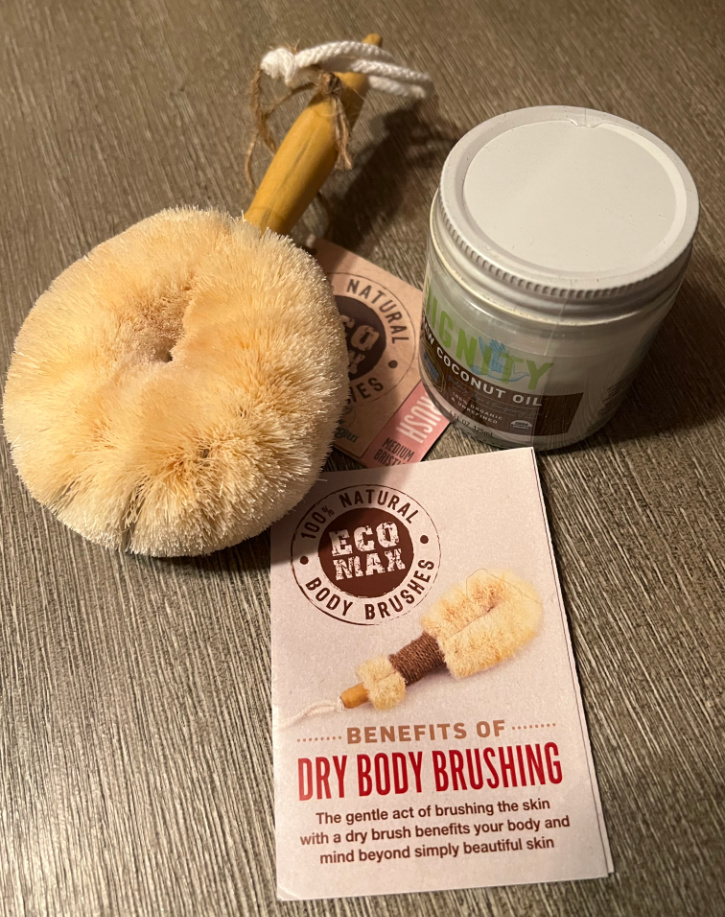 At Dignity Coconuts, they are committed to promoting dignity and sustainability through their products, which are handcrafted by local farmers using traditional techniques.
Their Clean Beauty Kit includes a Natural Fiber Body Brush and Body Oil, which are made with natural and organic ingredients that are safe, gentle, and effective for all skin types. The Natural Fiber Body Brush helps exfoliate dead skin cells, stimulate blood circulation, and improve lymphatic drainage, while the Body Oil helps moisturize, nourish, and protect the skin with its natural and nutrient-rich formula.
Why Dignity Coconut products?
The coconut industry is built on slavery. Coconut farmers are trapped in predatory loans and corrupt pricing that puts them at risk of trafficking. They get away with it because the options in these poor farming communities are even worse. After years of non-profit work, we started Dignity Coconuts to help farmers escape this through direct trade, debt relief, education, skills training, clean water, and other holistic help. Your switch to Dignity allows another family a new life of freedom.
Benefits of coconut oils include:
Helps as a quick source of energy
Offers possible antimicrobial effects
Boost your skin health
Great for hair health
Works as a great mouthwash
Great source of antioxidants
Are you ready to take the step to help Dignity Coconuts make a difference and reap the benefits of their products? You can find Dignity Coconuts at retailers including Stop & Shop, Giant, Meijer, Central Market, Coburn's and independent retailers. Also available on Amazon and their website.
Connect Socially