Give your Immune System an Boost for Spring with Superior Source Vitamins #NoPills2Swallow
This post may contain affiliate links or I may have received the product free in exchange for my honest review. See full disclosure for more information.
Are you ready for Springtime?
As we are entering the season of rebirth, rejuvenation and new beginnings with flowers in bloom, birds chirping and new life being born, it is also a time when health and allergies peak from the winter cold and pollen enters the atmosphere. Sueprior Source Vitamins are here to help you make the transition of the season and get your health into gear for a lovely season.
With the beginning of Spring, it's a beautiful time for renewal from the winter chill. What better way to celebrate the Rites of Spring than to focus on your health and well-being – eating right, enjoy taking walks and smell the roses, and of course rethink your vitamin regimen to give your body renewed vitality, energy and to boost your immune system.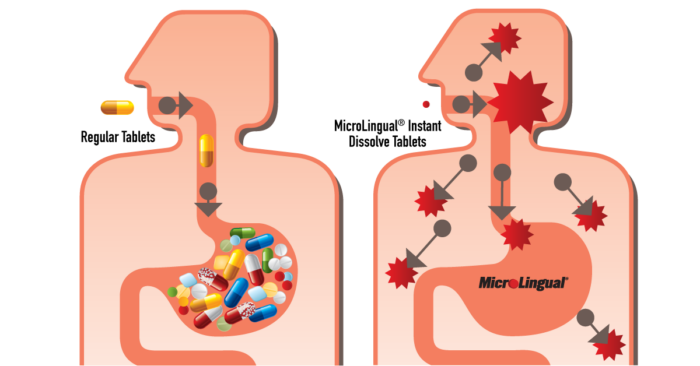 Superior Source Vitamins are the originators of The Evolution of Vitamins – inventors of the micro-tablet that dissolves instantly under the tongue for quicker and better absorption – with NO pills to swallow. They're clean and pure – the way nature intended!
Thanks to Superior Source Vitamins, it's now FUN to take vitamins with NO PILLS to SWALLOW! With over 180 vitamins, there are vitamins for everyone, young old and every need.
Superior Source MicroLingual® vitamins are easy to take and a must-have for keeping your entire family healthy!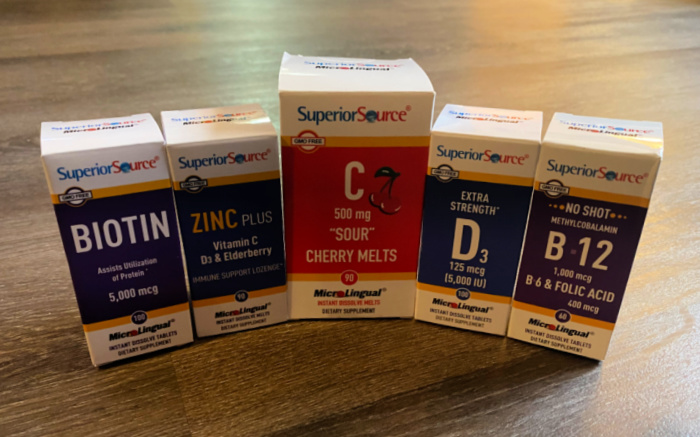 Your entire family will love Superior Source Vitamins! They are much easier for kids to take, as there are NO pills for little throats to swallow. Keep reading to learn more and check out the FREE offers from Superior Source!
Superior Source Vitamins are MicroLingual® – "Under the Tongue Technology". They work fast and are quickly absorbed into the body, dissolving in seconds – NO pills to swallow! Supplements that are swallowed lose as much as 50% of the potency in the high acid environment of the stomach.
No pills to swallow – large or small
Non-GMO, Gluten-FREE, Sugar FREE
90% smaller than regular vitamins
No chemical binders, No excessive fillers
Preservative FREE, Dye FREE
No water necessary
No coatings, No additives
No magnesium stearate or silica
Dissolves under the tongue for better absorption
Clean and pure – the way nature intended!
Join us in promoting a Healthy New Year for everyone!
Keep your entire family's immune system healthy with this amazing evolution of vitamins from Superior Source! Here is what we are excited to share with you this month:
Vitamin B-12
NO SHOT Advanced B-12 Instant Dissolve MicroLingual® Tablets go to work fast, under the tongue. B-12 is essential for top energy levels, heart health and maintenance of a strong immune system.*
Vitamin D3
Vitamin D works in conjunction with calcium to help develop and maintain strong bones and teeth; is essential in maintaining eye health and helps maintain skin, teeth, eyes and the immune system.*
Vitamin C – Tangy Orange Melts
Vitamin C helps develop and maintain healthy skin and bones, to form collagen and also enhances the absorption of iron from plant-based foods we eat. Vitamin C also provides support to the body's immune system. NO sugar added and "melts" in your mouth. This is preferable to most "chewable" vitamin C products that typically are loaded with lots of sugar.*
Zinc Plus
Zinc is an essential mineral required by more than 300 enzymes for the support of multiple systems and functions in the human body. In addition, studies have indicated that zinc promotes recovery from the common cold and supports immune health. Our Zinc Plus tablets are formulated with vitamin C and Elderberry as added protection for your health.*
Biotin
Biotin helps to maintain healthy blood sugar levels, promotes nail and hair strength and supports cell growth.*
*These statements have not been evaluated by the FDA. These products are not intended to diagnose, treat, cure or prevent any disease.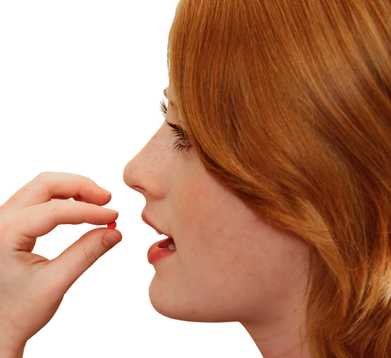 Where can you find Superior Source Vitamins & Supplements
Your entire family will love taking Superior Source MicroLingual® supplements and you will love knowing it is helping keep everyone healthy, especially as the colder months approach! You can find these MicroLingual® vitamins and all Superior Source Vitamins at major retailers including iHerb, Vitacost and others below. Also be sure to use their handy store locator tool to find a retailer near you.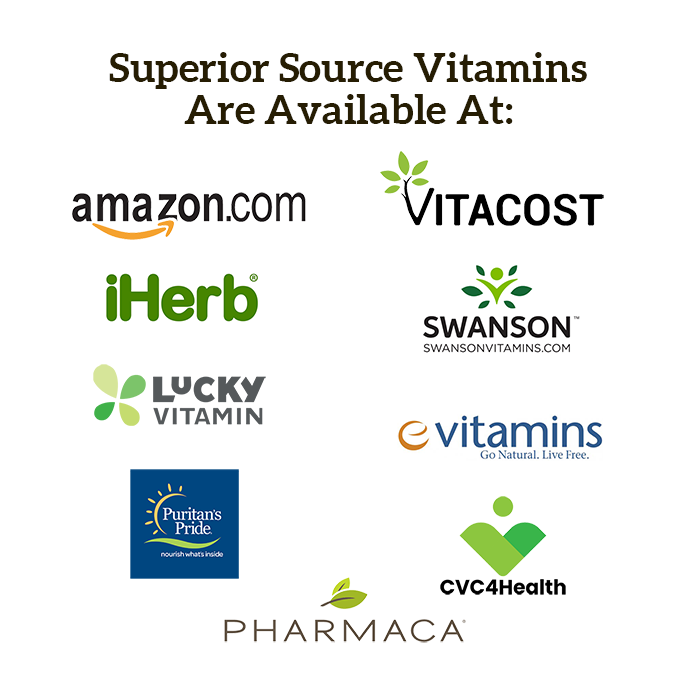 Connect socially with Superior Source