Golden Girl Granola Fuels My Busy Mornings
This post may contain affiliate links or I may have received the product free in exchange for my honest review. See full disclosure for more information.
Breakfast is the most important meal of the day, but, there are days that I don't have time to prepare a meal at home or even hit a drive thru. Is that ever the case for you? Instead of skipping breakfast I am grabbing a bag of gourmet granola to enjoy on my commute to work and fueling my body with wholesome goodness for a busy morning.
Not all granola is created equally. My usual mass produced granola is proof of that after sampling Golden Girl Granola. This is one brand that lives up to the title of gourmet! Made by hand and family owned, Golden Girl Granola offers scrumptious flavors, like the Forest Maple flavor I sampled.  It had a delectable flavor of real maple syrup and almonds for a satisfying and good for me breakfast on the go!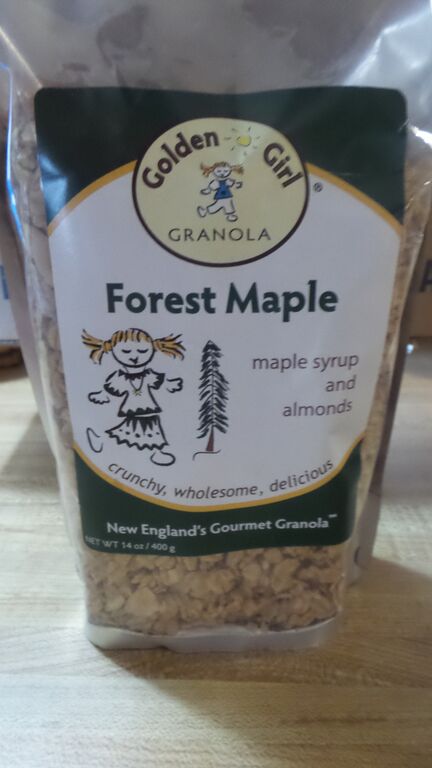 This is a made in New England product, but lucky for you, if you don't live in the lovely state, you can still get your hands on gourmet granola by Golden Girl Granola in flavors like Truly Tropical, Bluesberry,  Home Sweet Honey and more in the Golden Girl Granola online store.
I was very impressed with the flavor and the quality of ingredients. The extra hint of the Forest Maple Granola goodness is that I could detect that it was made with love by a family with pride in the product they produce, and the business they have built.
To learn more about Golden Girl Granola get social!