Great New Titles for Those Holiday Gift Lists From Winning Moves Games #MegaChristmas20
This post may contain affiliate links or I may have received the product free in exchange for my honest review. See full disclosure for more information.
Start making those holiday gift lists for all your family and friends who love games, and game night fun! With some of these new games, along with some updated classic games from Winning Moves Games they sure will be a hit. My family loves game night, we look forward to it every week to just wind down after a busy week, enjoy some good game fun and spend time with your family or friends.
About Winning Moves Games:
Winning Moves USA (WMUSA) is a leading maker of board games, card games, and puzzles. Since WMUSA's first year of operation in 1995, the company has forged a close relationship with one of the world's largest game companies, Hasbro, Inc., owner of Parker Brothers and Milton Bradley. WMUSA also has a great relationship with Seven Towns, Ltd. (the owners of the Rubik's brand). As a result, many long-lived Parker Brothers and Milton Bradley games & Rubik's puzzles are now marketed by WMUSA!

WMUSA proudly markets best-selling titles like Pass The Pigs®, Rubik's® Cube, Pretty, Pretty, Princess®, Rack-O®, No Stress Chess®, and more!

WMUSA was founded in 1995 by four highly esteemed game industry professionals:

Phil E. Orbanes: The long-time head of research and development for Parker Brothers and the leading expert on the game Monopoly.
Mike Meyers: The long-time head of research and development for Milton Bradley.
Tom Kremer: One of the most successful game agents in history for "discovering" Erno Rubik and the Rubik's® Cube in the late 1970's.
Alex Randolph: One of Europe's most distinguished game inventors while he was alive.

With a talented group of game marketers and developers, WMUSA's mission is to provide happiness to consumers by offering Classic, Retro, Cool and Fun games for play with friends and family.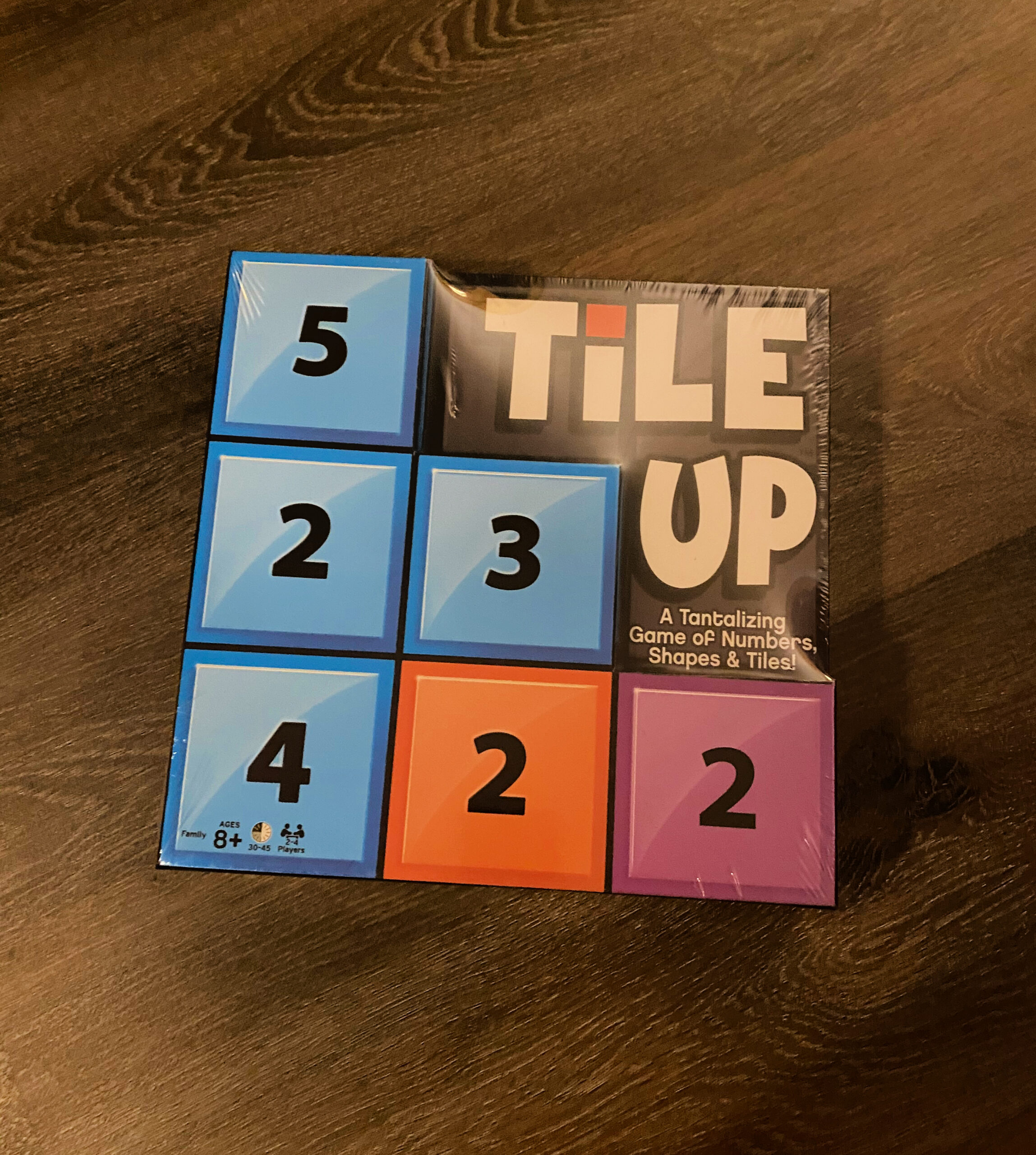 Tile Up
Tile Up is a fiendishly clever strategy game. Players try to score points by creating shapes out of their tiles that match goal cards. Easy enough, right? Not so fast! You can only place tiles on top of other tiles if the two tiles are different colors and the tile on top has a lower number than the tiles it is covering. The player with the most points at the end of the game, when the four corners of the gameboard have been covered with tiles, wins!
You can purchase Tile Up at national toy stores and Winning Moves Games Website.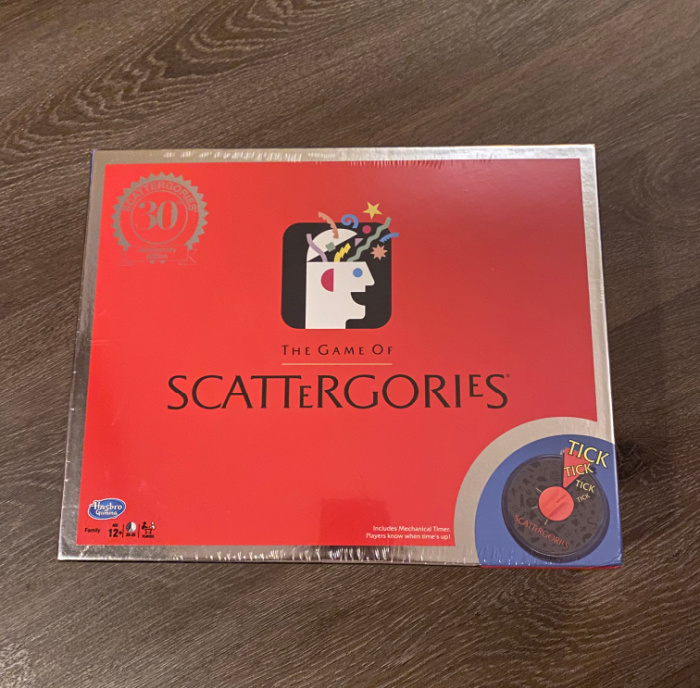 The Game of Scattergories 30th Anniversary
The game of Scattergories took the country by storm when it was first launched in 1989. This classic reproduction features the components and categories found in that original Scattergories game. The mechanical timer has 3 different settings so players can set it for more time (for an easier round) roles time when they want more of challenge.
You can purchase Scattergories 30th Anniversary Edition on Amazon, national toy stores and Winning Moves Website.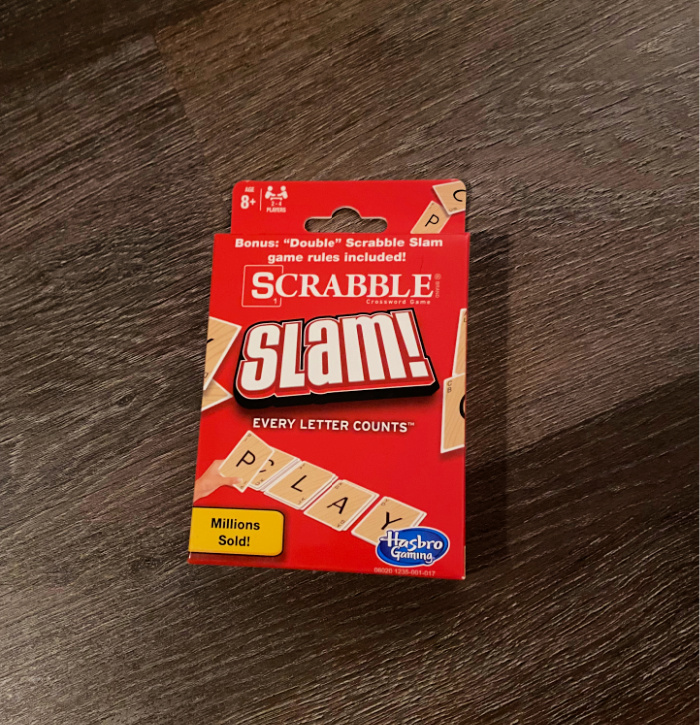 Scrabble Slam
Scrabble Slam is the best-selling, fast-paced and easy to play card game version of Scrabble. Start with any 4-letter word on the table like "CAKE" and yell out "Ready, Set, Slam!" and the race is on. Quickly change the existing word, 1 letter card at a time, to create a new word like "BAKE" then change it to "BIKE" and so on. The first player to play out all their cards wins!
You can purchase Scrabble Slam on Amazon, national toy stores and Winning Moves Website.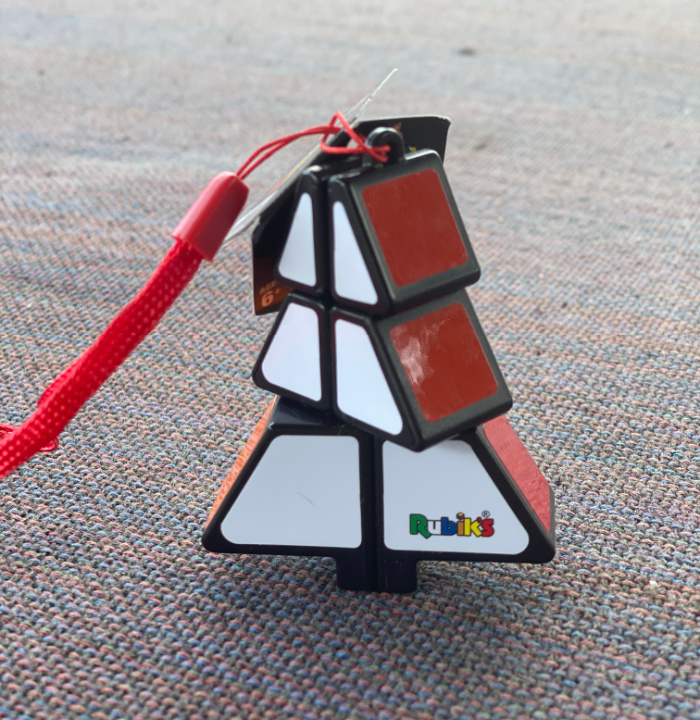 RUBIK'S® CHRISTMAS TREE
The Rubiks Christmas Tree is a festive twisty puzzle and an ideal stocking stuffer. Featuring a string and molded plastic loop on the top of the tree, turning this fully functional puzzle into the perfect ornament, making it the perfect decoration for your Christmas tree!
You can purchase The Rubiks Christmas Tree on Amazon, national toy stores and Winning Moves Games Website.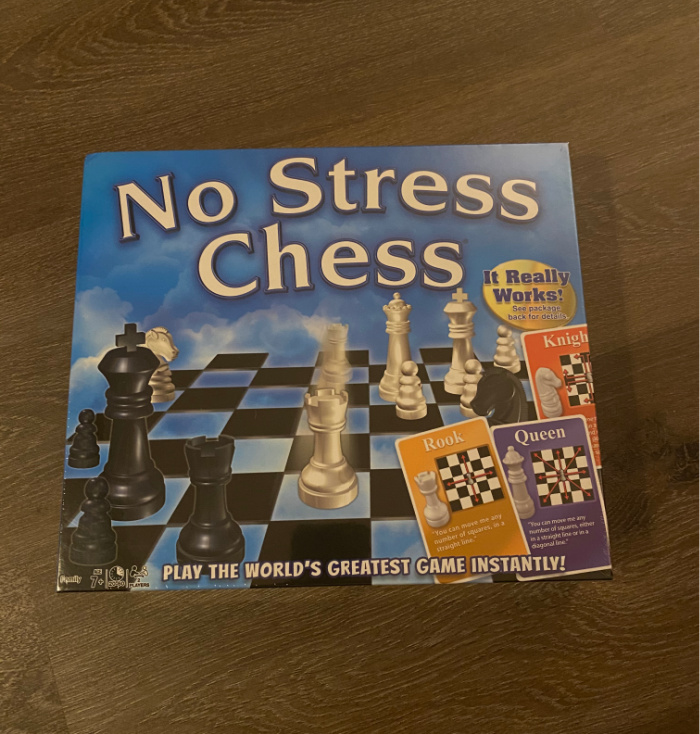 No Stress Chess
Winning Moves Games is proud to present 'No Stress Chess', a game that will help you learn the world's greatest game – Chess. You can play instantly because the special game board guides you to set up your pieces and each card in the innovative deck shows you how to move the piece it pictures. You just set the pieces on the board, shuffle the deck, and begin to play! No Stress Chess teaches players the moves of all the Chess pieces. The game is played on a regulation Chess board, but doesn't require the movement knowledge or planning of Standard Chess. No Stress Chess can be played at several levels of difficulty, gradually introducing players to Standard Chess in incremental steps. When you're ready, just flip the board to its Standard Chess board side and play the authentic 'king of games'.
You can purchase No Stress Chess on Amazon, national toy stores and Winning Moves Website.
Stay socially connected with Winning Moves Games for all their latest product releases:
Facebook/Twitter/Instagram/Pinterest/YouTube
_______________________________________________________________________________________________
We have added Winning Moves Games Products to our 2020 Holiday Gift Guide