Halloween Snacks Everyone Will Love for an "Un-BOO-lievable" Party!
This post may contain affiliate links or I may have received the product free in exchange for my honest review. See full disclosure for more information.
Halloween is a holiday all the kids love. They love dressing up and they have visions of candy and treats dancing around their head. As parents, we have visions of sugar highs and hyper kids. YIKES! Why not give your kids healthier, good for you DELICIOUS treats? Take a look at these yummy Halloween Snacks Every Will Love!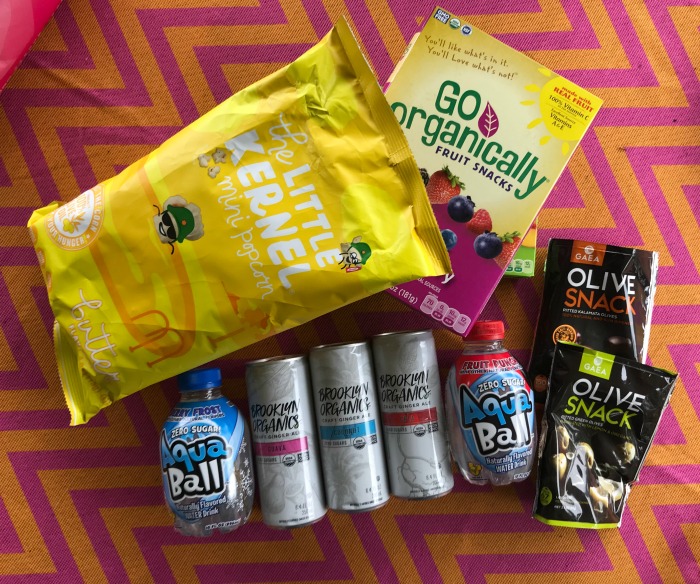 These yummy snacks are also perfect for a "un-BOO-lievable" party! Kids and adults alike will enjoy the goodness and you can feel good about what your kids are eating! Let's take a look at them!
Halloween Snacks Everyone Will Love!
These fruit snacks are not only a perfect treat for Halloween, but are also gluten-free, GMO-Free and contain no preservatives! They are also non-gmo, nut free and dairy free. They come in several varieties such as Fruit Medley, Mixed Berry and Tropical varieties.
Who doesn't love popcorn?! No you can upgrade the snack table with this better-for-you snack that is popped with 100% pure olive oil, gluten-free, non-GMO, dairy-free, kosher, certified whole grain, AND available in flavors like Truffle Sea Salt and Sweet & Salty!
Brooklyn Organics ginger ale is perfect for any and all parties! It is gently sweetened with plant-based Stevia and made with ingredients that are good for you and for the planet. You will be proud to know it has none of the calories or artificial crap! It comes in varieties such as Classic, Cola, Acai, Coconut, and Guava.
Gaea Organic Kalamata Olive Snacks are 100% natural and delicious. Olives also make for the perfect googly eyes to add to any dish! These Packs are a low-calorie and 100% natural snack, containing zero additives or preservatives and very low salinity.
AquaBall – Naturally Flavored Water Drink!
A naturally flavored water is fun for kids and smart for parents! It's the ONLY zero-sugar, zero-calorie, zero-preservative children's beverage around. It is naturally flavored, has no artificial colors or flavors, and a difference you can taste. AquaBall Flavored Water is available in four fun flavors that features fan-favorite characters from Disney's Frozen, Disney Princesses, Marvel's Avengers, and Disney Classic Characters.