Halls Intense Cool Cough Drops #Review
This post may contain affiliate links or I may have received the product free in exchange for my honest review. See full disclosure for more information.
Living in the Midwest, I always experience unpredictable weather.  Last week it was 65* on Monday, and by Friday it was 16* with freezing rain, sleet and snow.  This makes my sinuses go berzerk and I sniffle and cough often from November to March.  I always keep a nice supply of Halls Cough Drops in my supply closet, year round.
Halls has been my family's "go-to" cough drop for as long as I can remember, and now that I have a family of my own, it continues with another generation.
When approached by the representatives at Halls to try their newest flavor, Halls Intense Cool, I was excited to try them.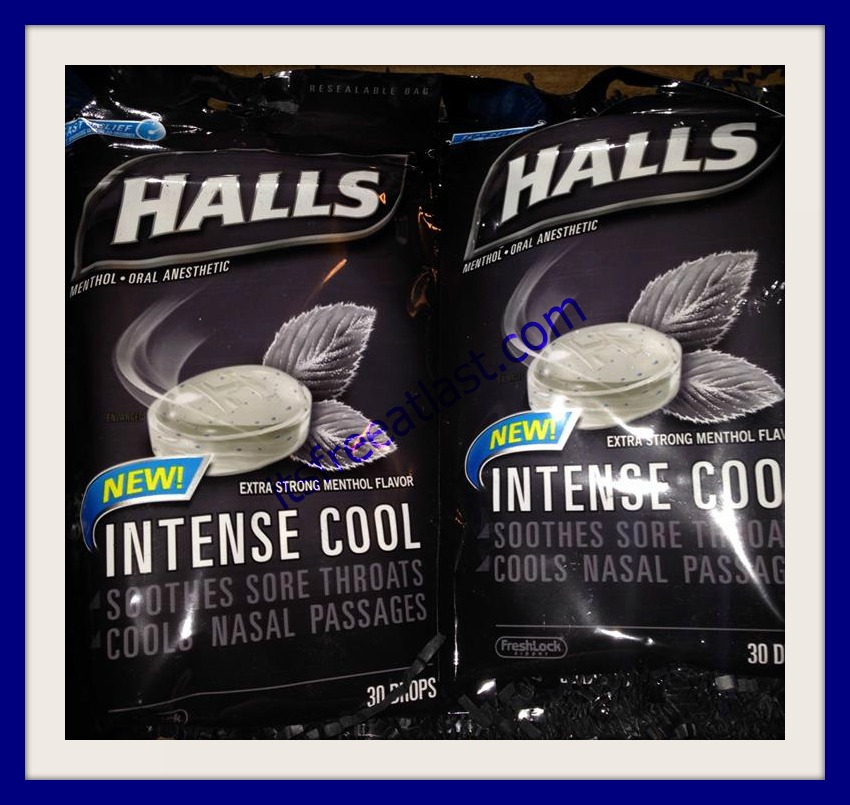 With an extra strong menthol flavor, Halls Intense Cool Flavor Cough Drops provides an intensely cooling affect and helps soothes sore throats.
Available in a 9-Count Stick ($1.29/each) or a 30-Count bag ($1.89/each), these are a great price and gave me a new, stronger flavor I hadn't encountered before and has really helped with my recent bout of sore throat and cough. I still love the classic flavors Halls offers, but this has soared to the top of my list of choices.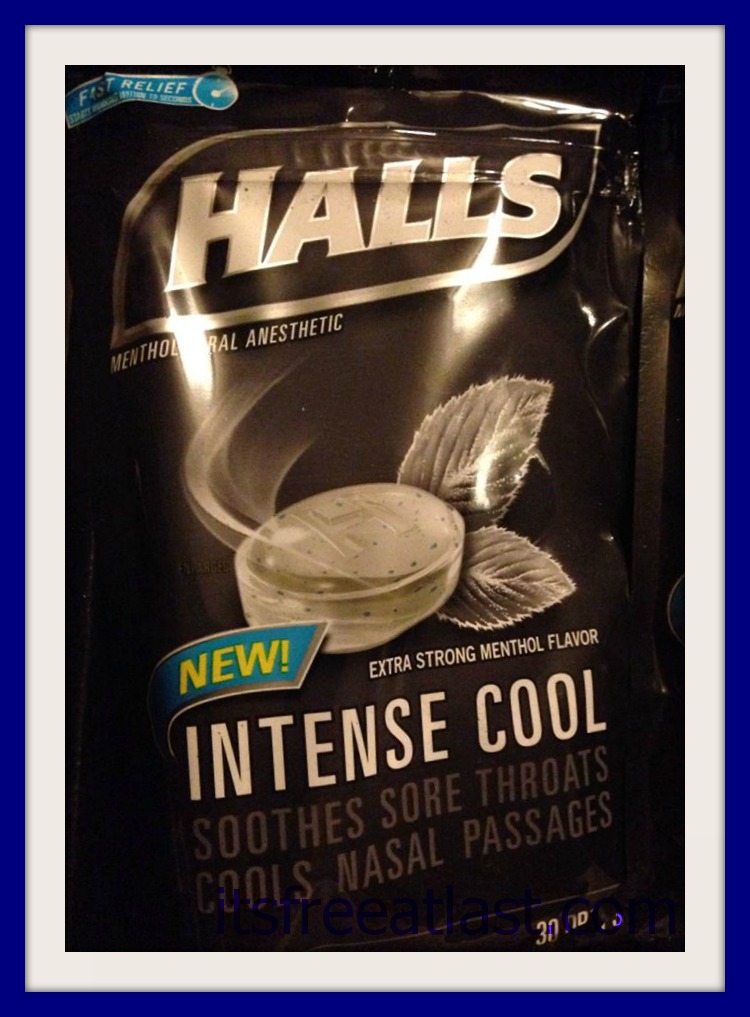 HALLS' recently conducted a national consumer survey to understand the habits of Americans during cough and cold season,
The results are below:
Forty-three percent (43%) of Americans regularly continue to go to work when they have a cough or cold.
Fifty-five percent (55%) of Americans want to be in a protective bubble of their own during cough or cold season.
One in three people (33%) say they offer a cough drop when around someone who has a cough or cold.

Pick up some Halls today and get ready for this cold and flu season this year.
Disclaimer:  I received product from Halls to help facilitate my review; however, all opinions are 100% my own.