Handcrafted Items from World Vision Gift Catalog Giveaway!
This post may contain affiliate links or I may have received the product free in exchange for my honest review. See full disclosure for more information.
The 2016 World Vision Gift Catalog contains more than 250 poverty-fighting gifts, ranging in price from $16 to $39,000, that improve the quality of life for struggling children and families in the U.S. and around the world. As the holiday season approaches, one lucky reader will win a sample box filled with beautiful handcrafted items made by artisans around the world to help share the message of the Gift Catalog.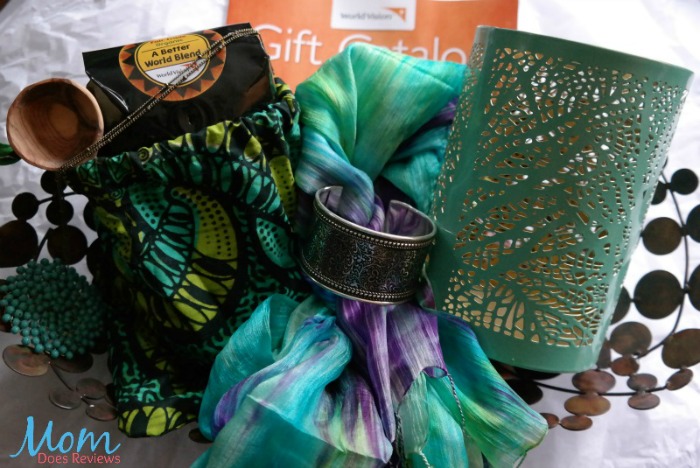 For the Home:
Tree of Life Votive Holder – This lovely votive holder is handmade from cast-off materials. Artisans in India work hard to raise themselves out of poverty and help light the way for their children's education. $65
Upcycled Artisanal Bowl – This stunning bowl is up-cycled from reclaimed industrial waste such as wires and metal. Artisans in India have hand bent and soldered each piece into inspirational shapes to create this artistic and elaborate bowl that is great as a decorative piece or to hold special items. $135
History's First Coffee Blend – Citrus and chocolate pair up in this 10-ounce whole bean blend of Ethiopian Yirgacheffe and Sumatra Permata Gayo coffees from farmers who are overcoming poverty with their earnings. An olivewood scoop and African bag complete the package. $75
For Your Closet:
Turquoise Medallion Necklace – Handmade by families in Delhi, this brightly-beaded medallion necklace adds a bold pop of color to any outfit. $75
Royal Silk Scarf – This gorgeous silk scarf adds color to the holidays and supports the needs of children and families worldwide. The luxurious silk is woven by Vietnam's Ma Chau villagers, who receive sustainable income through their craft. $95
Silver Vines Cuff: Women and girls will love wearing this elegant adjustable silver cuff bracelet designed by artisans in Old Delhi, India, and decorated with an intricately-laced vine pattern. Each bracelet supports their families through fair trade practices. $85
DID YOU KNOW?
Since 1996, the World Vision Gift Catalog has grown in popularity as a gift-giving alternative. Last year alone, more than 650,000 people were helped through funds generated by the Catalog. Want to see where your money goes?
***THE GIVEAWAY***
Be sure to go to Mom Does Reviews to learn more about World Vision Gift Catalog for 2016!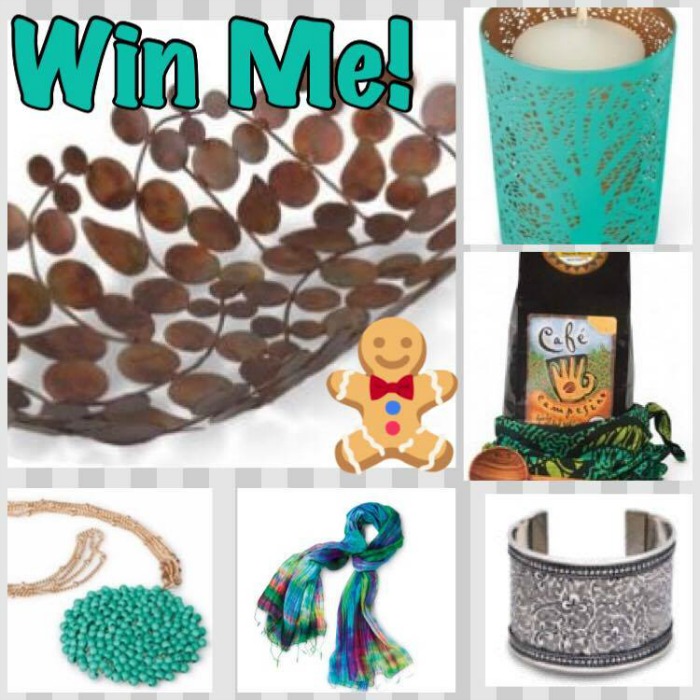 One lucky reader will win all these
Handcrafted Items from World Vision Gift Catalog!
The giveaway ends 10/11 at 1159p est. The giveaway is open to US only, 18+
Be sure to come back daily for more chances to win.
Good Luck!