Have Date Night Indoors with Crated with Love Adventure Boxes #MegaChristmas18
This post may contain affiliate links or I may have received the product free in exchange for my honest review. See full disclosure for more information.
Every married couple needs to have "US" time, and what a great way to achieve that is with a date night! A lot of married couples are so busy with work, their families, and they just need spend time with the person they love! Crated with Love created Date Night that you can have in your very own home. No need to go out and spend a ton of money on movies, dinner, etc. when you can spend the time at home and play a fun game! So join this subscription service to strengthen your relationship with the power of the monthly date night box!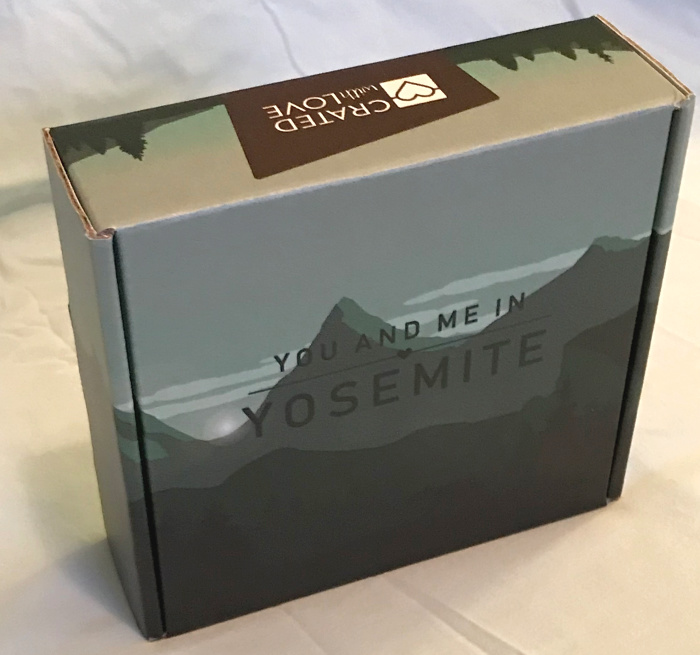 I received the You and Me in Yosemite date night box. This is perfect for us because we love to travel and go camping!My husband and I have been married for 16 years and it is hard to find alone time with 2 kids. This set was so cute with the Smores cards, the sticks to build a cabin with, and the map where we can show where we have been. We learned a lot more things about why we love each other from the cards we chose. We told a story about the topic from the card. It was nice to just have some time together to solidify why we love each other and why we are married still today!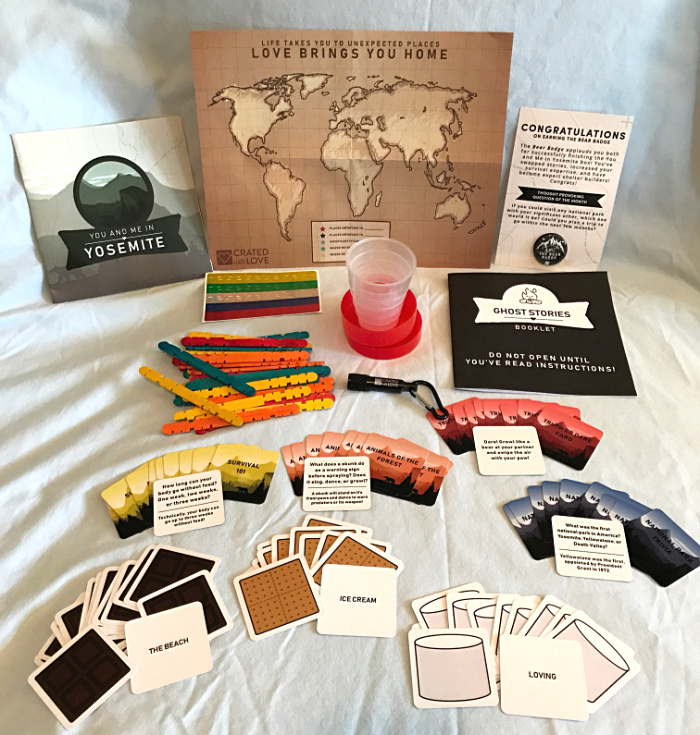 More About the Creators of Crated with Love:
Well hello there! Thank you so much for visiting! We're Tyler and Michelle, founders of Crated with Love! We launched Crated with Love together in 2014 after noticing how much date night strengthened​ our relationship. We were at a point in our lives where we were surrounded by stress and the first thing to go was our one-on-one time together. So, we decided to create a $20 a month budget to spend on a date night (no matter what). A few months in, we started to see how powerful that time together was to strengthening our relationship and figured more couples could benefit just like us! And thus, Crated with Love was born!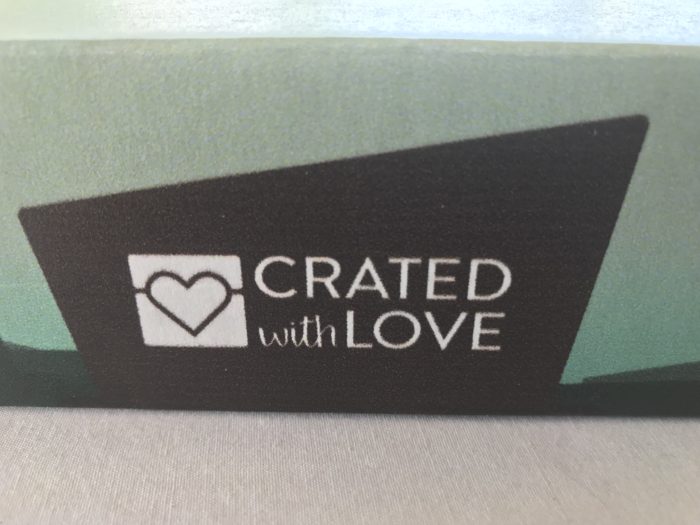 Create the perfect date night journey for you and your significant other! Each date night comes with 4 to 5 relationship building games and challenges along with all the items you will need! In addition, each box has its own theme (or story), placing you both in a new adventure with every date! Our focus with each box is simple: inspire laughter while providing quality time to grow closer.
From: $19.99 every 3 months
Here is a deeper look at each option:
Subscription Type: Choose if you would like to commit and prepay for 3 or 6 months or if you'd rather subscribe month to month. The more date nights you commit to, the more you save!
Get each date for $17.99 and save up to 33% by committing to date night for six months!
To purchase a subscription to date night or to gift a subscription to a loved one or friend, go to their website.
Follow Crated with Love socially for updates on their upcoming Date Night Sets:
Facebook/Twitter/Instagram/Pinterest
_______________________________________________________________________________________________
We have added Crated with Love products to our 2018 Holiday Gift Guide