Help Dad Go Green with Perfect Pod Eco-Flow Products For Father's Day!
This post may contain affiliate links or I may have received the product free in exchange for my honest review. See full disclosure for more information.
Father's Day is fast approaching and are you still searching for the perfect gift? These Eco-Flow products by Perfect Pod will be perfect for the coffee lover in your family! My husband loves his morning coffee, and now he can feel at ease that he is helping the environment while sipping his favorite beverage. Perfect Pod has many products that will help you achieve that perfect cup of coffee!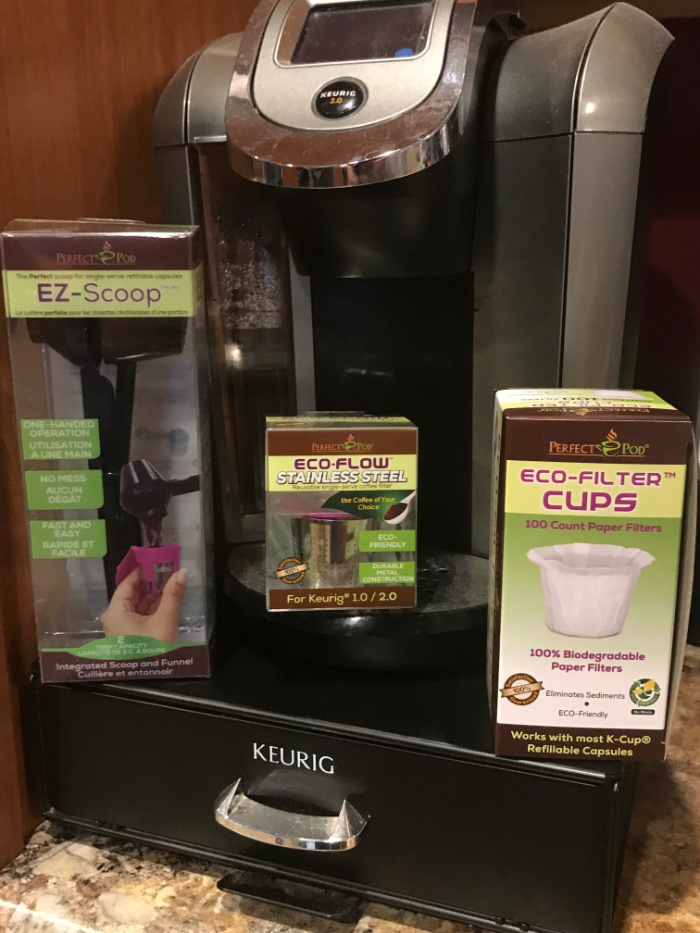 About Perfect Pod:
It's one thing to recognize a compelling need. It's quite another to deliver the perfect solution. With the introduction of Perfect Pod in 2005, ARM Enterprises accomplished just that.

ARM's founder was faced with the challenge of developing a product that could meet a variety of compelling needs. How do we make a coffee cup that gets reused rather than thrown away and piling up in our landfills? How can we be sure our solution makes sense economically? And how can we introduce a product that lets coffee drinkers enjoy that special coffee they crave at home?

The answer was the Perfect Pod refillable coffee capsule. Perfect Pod capsules are affordable, durable and easy to use. When used in combination with Keurig® coffee brewers, they provide an uncommonly satisfying cup of coffee. And they can be used over and over again.

Today, Perfect Pod offers the most complete line of refillable capsules and filters on the market, and we continue to introduce innovative, highly functional products that enrich each customer's coffee drinking experience. We're so confident that you will enjoy using our products, your satisfaction is 100% guaranteed. We hope you'll put Perfect Pod capsules to the test with the coffee of your choice.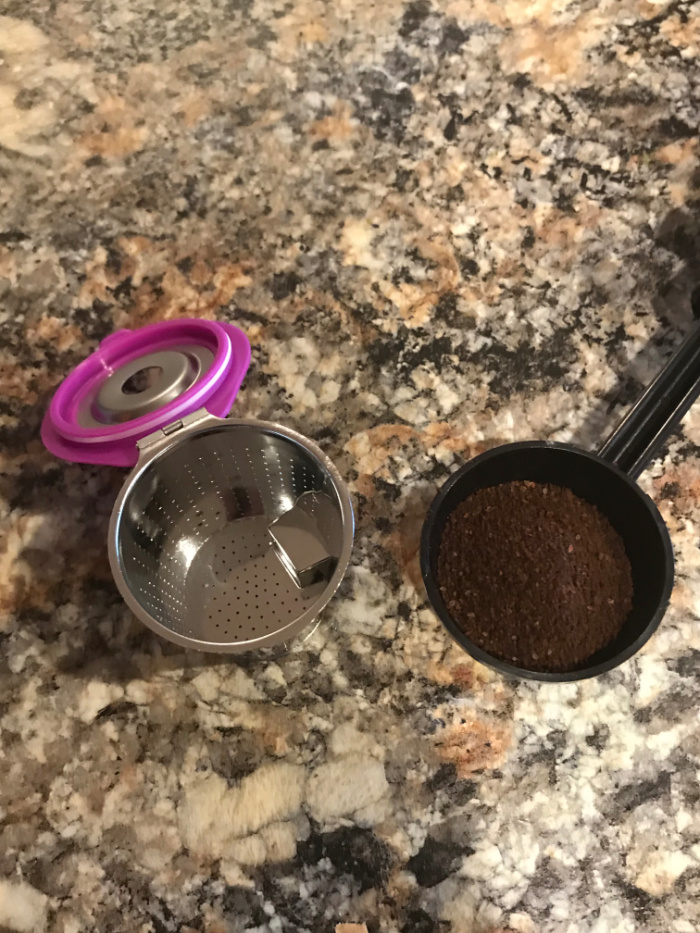 Make His Keurig Green
Does Dad love his Keurig but hate not being able to drink the coffee he wants — not to mention the expense of all those plastic cups destined for landfills? Perfect Pod has the perfect solutions, including the new, stylish-looking ECO-Flow Stainless Steel K-Cup. Designed for optimal brew flow, the ECO-Flow lets him use his own, freshly ground coffee instead of the usual stale stuff. Easy to wash out and reuse for years, it's compatible with Keurig 1.0 and 2.0 brewers, Breville, Mr. Coffee and Cuisinart without requiring any adapters.
Available for purchase through Amazon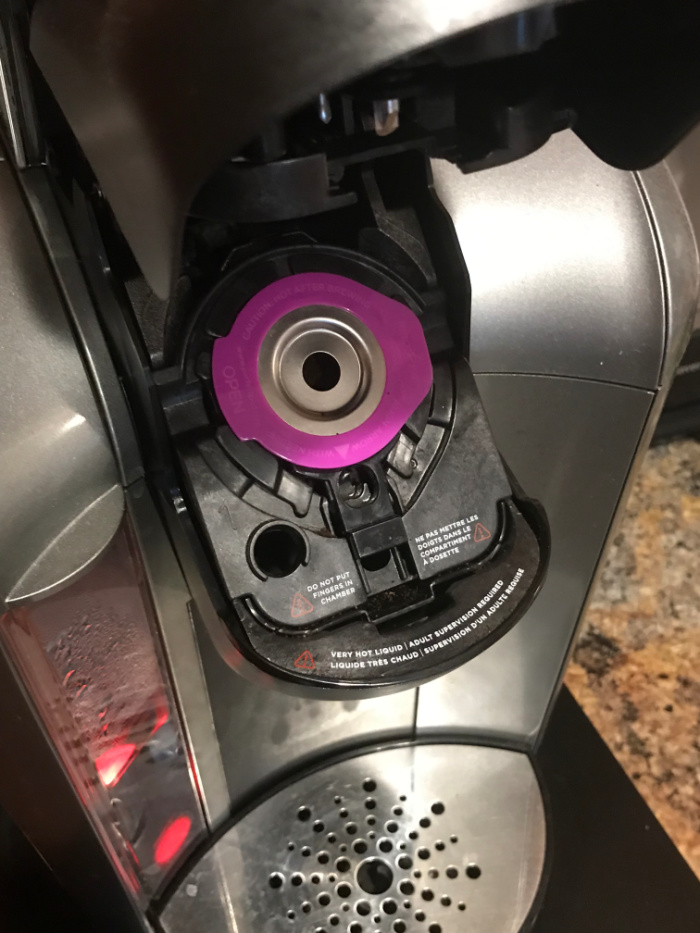 Allows the use of any coffee in your Keurig Coffee Machines. Use your favorite coffee in every cup – pick the flavors and quantity you prefer. Specially designed filter paper ensures oils and sediments don't end up in your coffee. Paper filters are 100% Biodegradable and lessen the environmental impact versus traditional plastic k-cups. Saves up to 80% over the cost of pre-filled single-serve capsules. Makes a smoother, more balanced cup of coffee. Compatible with almost all reusable Keurig K-cups.
Available for purchase on Amazon.
For use with all Perfect Pod reusable coffee capsules.
The EZ-Scoop is an ingenious device that lets you dispense exactly the desired amount of coffee into your Perfect Pod capsule the very first time, and every time you use it. And because the EZ-Scoop remains closed during operation, there is never any mess to clean up. Just scoop, flip, and dispense your coffee grounds into the refillable capsule.
Easy to clean, easy to store.
Much more precise than ordinary scoops.
Built-in funnel minimizes the chance of spilling.
One-handed operation with either hand.
2-tablespoon capacity.
Available for purchase on Amazon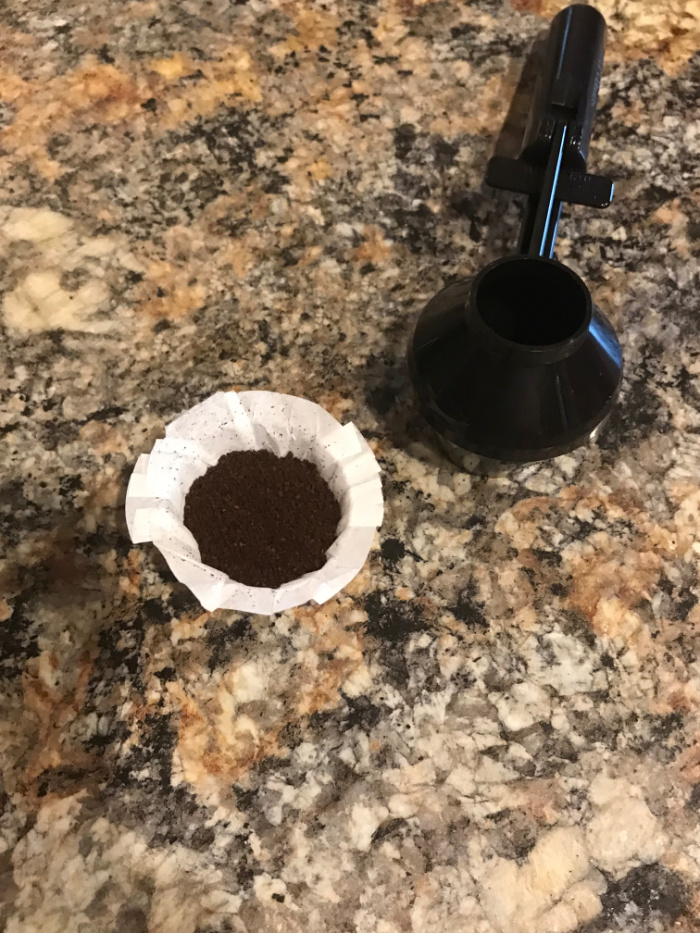 Keep Up To Date with Current and Future Products from Perfect Pod: