Helpful Ways to Plan a Fun Game Day Out with Friends
This post may contain affiliate links or I may have received the product free in exchange for my honest review. See full disclosure for more information.
Disclosure: This shop has been compensated by Collective Bias, Inc. and its advertiser. All opinions are mine alone. #BuffaloWingsAndRings #CollectiveBias
Here we are, approaching another weekend and that means non-stop running for my family.  A typical Saturday for me this time of year includes fun things like laundry, errands, and more. One of my favorite parts of the weekend, I do admit, is baseball games of all sorts, both recreational and professional.  Now that baseball season is here, we are always on the go with games.  Between our kids practices and games, trying to catch some downtime can be difficult, but my fellow team parents and I have come up with a perfect routine.
Enjoying each others company has become somewhat of a tradition with my fellow team parents, as some of us have been together as team mates for years.  My fellow team parents and I have created a fun way for all of us to have a break and enjoy some time and delicious food at our favorite restaurant, Buffalo Wings and Rings!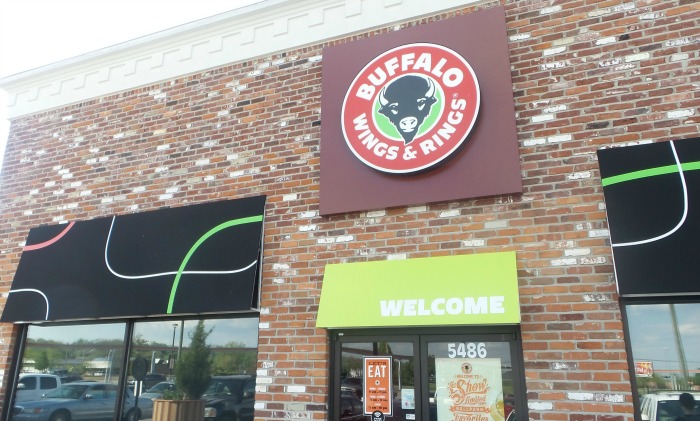 We all like to spend time with the family and watching the kids play, but having a break is okay too.  Getting a regular schedule and getting great team parents on board is the key to success.  This way, you can all share in the experience of a day away while the kids play.  Here are some helpful ways and tips that you and your fellow team parents can plan a fun Game Day Out.
Get Multiple Families Involved
The more families that can get on board, the better.  Plan on a rotation schedule so that each family has a chance to go out a few times with the other parents to grab some tasty wings and catch up on things.  Trying the Ballpark menu at Buffalo Wings and Rings is the perfect place to start.  My personal favorite is the delicious Ball Park Pretzel Bites.  They are so good, I order a second batch to take home!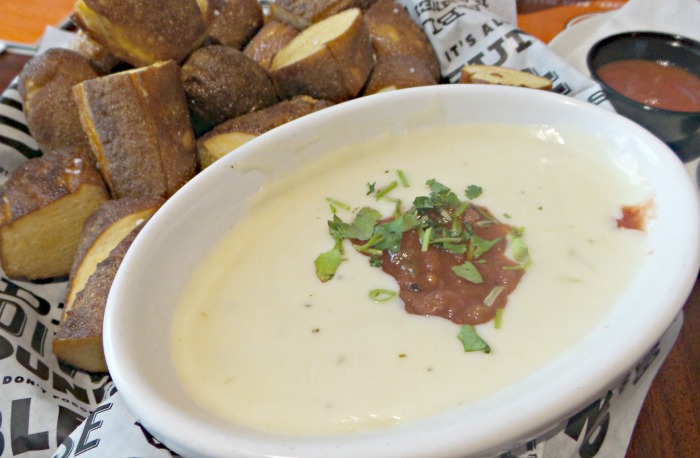 Create a Schedule
Most of our team parents and I have our baseball practice and game schedule in advance.  This gives us a chance to sit down and determine which days we will stay with the kids during practice so that the others can head to out and catch a game on the big screen at Buffalo Wings and Rings and enjoy some awesome food.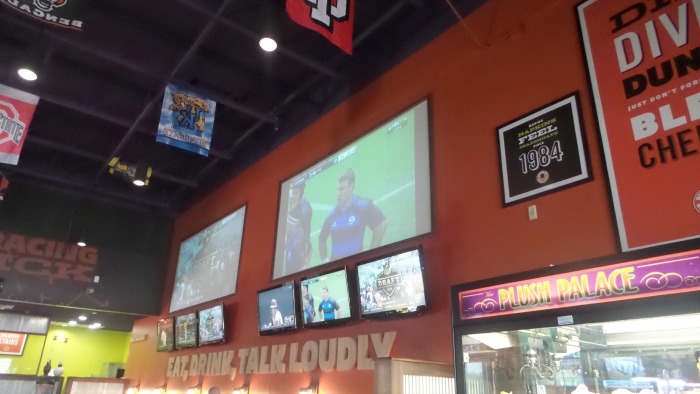 Carpool to save on gas
Having a couple families stay with the kids during practice is great, and we can later join everyone in the fun at Buffalo Wings and Rings.  Their establishments are family-friendly and have TONS of TV's to watch and games to play for kids. This way, when you are all done, everyone can head out and carry on with the rest of their day as a family.
Share some Menu Items to Try Everything
One way we really enjoy all of the menu items at Buffalo Wings and Rings, including there new Ballpark Menu, is to order a ton of different items, that way everyone gets to try a little bit of everything.  We then just split the food bill equally – this is a win-win for everyone!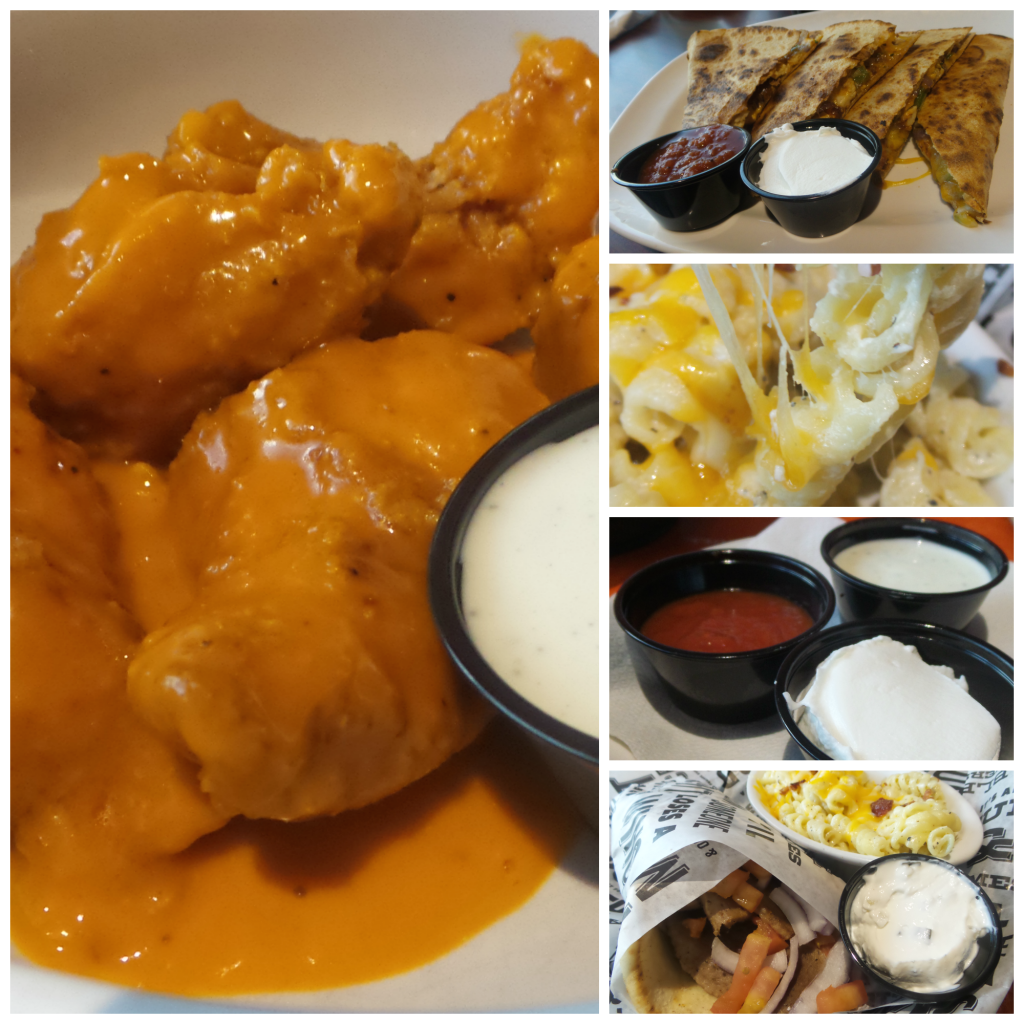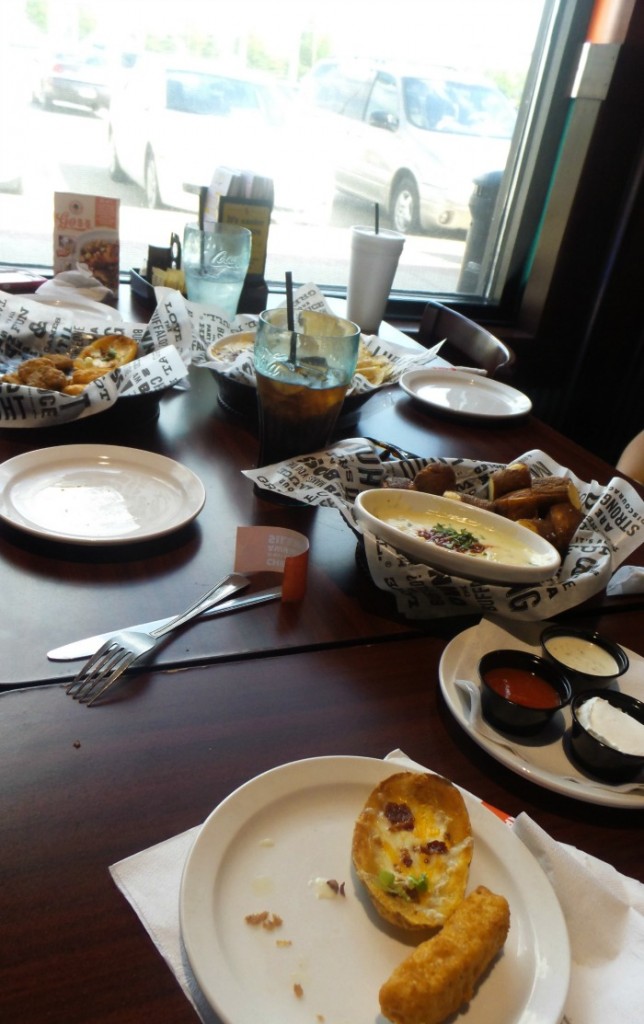 Make it a Routine
Come rain or shine, whatever practice day might be for you, plan on heading to Buffalo Wings and Rings for great food and fun times with friends and delicious food. Enjoy some laughter, catch a professional game on TV and enjoy in the comfort a friendly facility.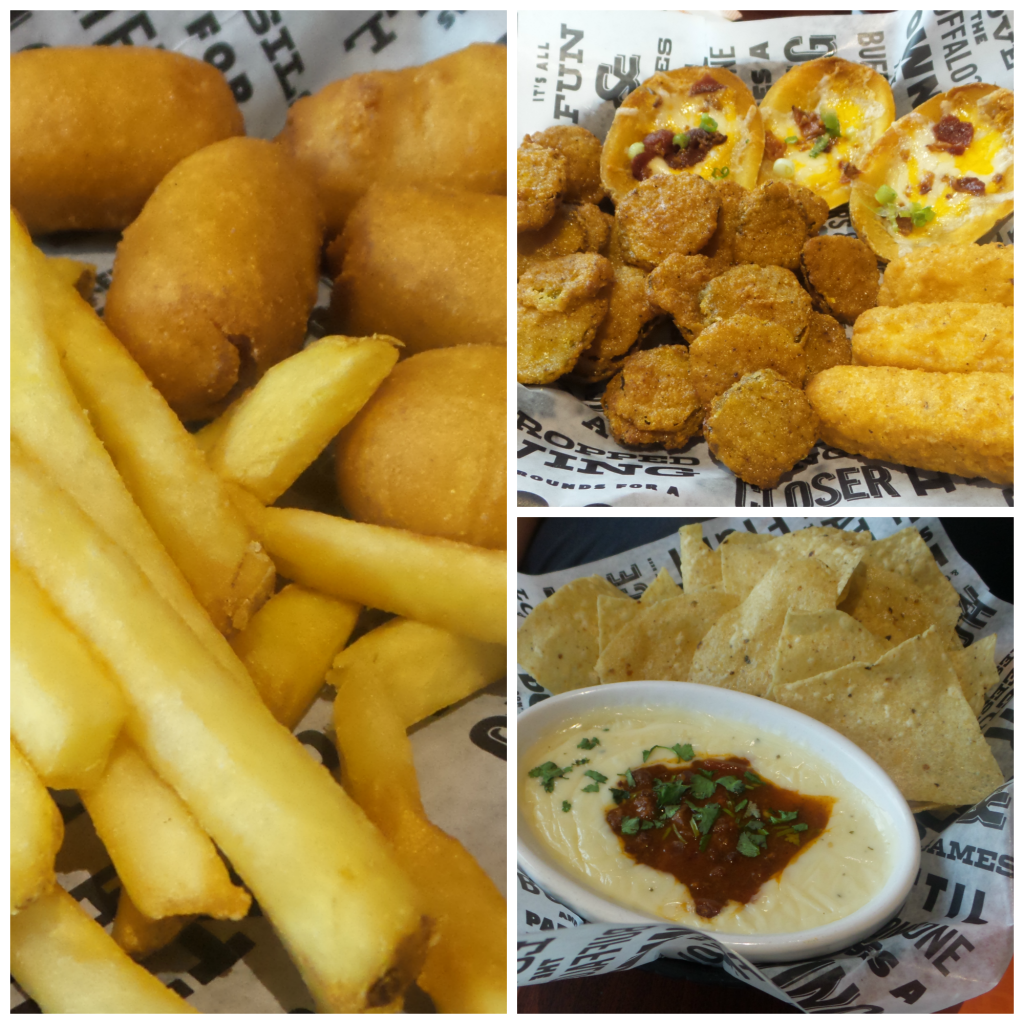 Keep it Simple
Buffalo Wings and Rings has such a diverse selection of food, it is the obvious choice for all of us to go and talk, cool off with some beverages and enjoy tantalizing, pallet-pleasing foods.  We really don't stress about when to order and if we will have enough places to sit together.  They have climate-controlled comfort inside seating, as well as fresh air and sunny dining outside.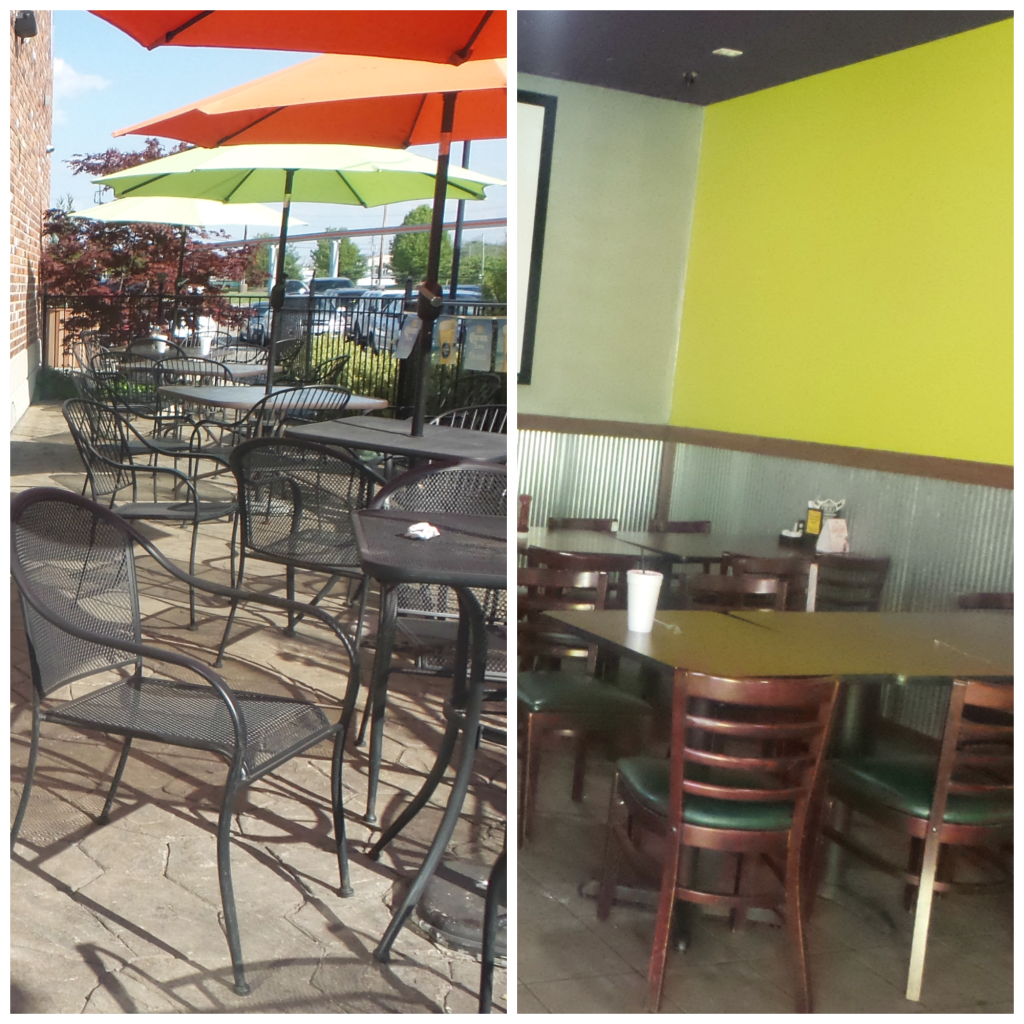 Save Room for Dessert
While filling up on great tasting food, always remember to save room for dessert.  With delicious desserts like Coke Float, AKA "Scoops", Creme Brulee Cheesecake or Smoldering Chocolate Lava Cake, how can one not want to enjoy some delicious dessert.  For me it is the ultimate cherry atop of a fun-filled day with friends.
Buffalo Wings and Rings is such a great establishment that all of the team parents enjoy. We are almost known my name, similar to a classic 80's TV show some might know!  They have great operating hours, great atmosphere and beyond amazing food.  Buffalo Wings and Rings is the key to enjoying some time together with friends and catch up on sports, kids and more. As you can see, we are all smiles when it comes to our weekly trip to Buffalo Wings and Rings!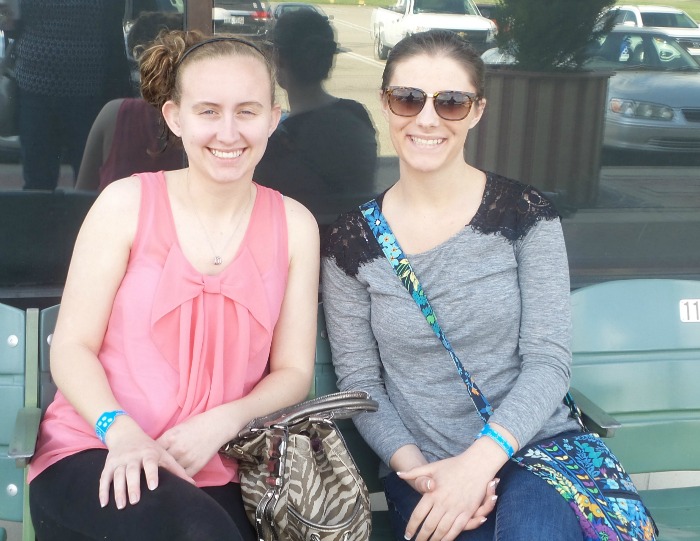 Do you have a favorite menu item at Buffalo Wings and Rings?  Comment below and tell me your thoughts on their new Ballpark Menu (hint-the Pretzel Bites literally hit it out of the park for me!)