Charming New Children's Book – Henry's Mysterious Voice
This post may contain affiliate links or I may have received the product free in exchange for my honest review. See full disclosure for more information.
Charming New Children's Book Follows Mouse's Relationship with The Holy Spirit
"Henry's Mysterious Voice" is a delightful and wonderfully illustrated children's book that takes readers on an adventure with a tiny brown mouse named Henry as he explores the outside world and discovers all that it has to offer. Along the way, Henry encounters a voice that guides him throughout his journey and calms his fears of the unknown.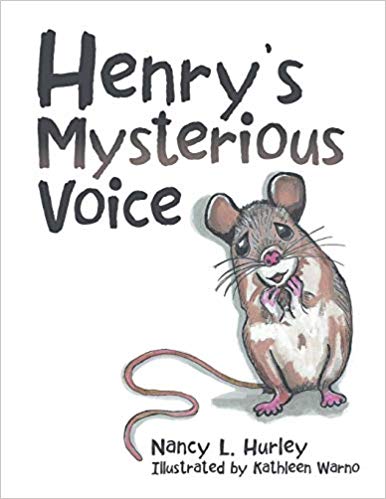 Author Nancy Hurley felt the need to let children know that there is life outside their homes to be discovered and that the Holy Spirit will always guide and protect them from danger. Nancy hopes to inspire children to experience all the world has to offer – just as the little mouse Henry did.
"My goal is to have children as well as adults know that the Holy Spirit is with them in all they do and attempt to do," the author said.
"Henry's Mysterious Voice" can help readers develop their spirituality as well as improve their basic reading and vocabulary skills. Young readers will enjoy learning that the Lord was always with Henry during his exciting adventure exploring the world around him.
You can find this delightful book on WestBow Press Bookstore and on Amazon.
About the author
Author Nancy Hurley is a resident of Sarasota, Florida and is married with two sons, four grandchildren and a great granddaughter. "Henry's Mysterious Voice" is her first children's book having published two autobiographical books. Nancy has a passion for helping young readers grow their faith and that was what inspired her to write this book. To learn more, please visit https://www.nancyhurleybooks.com/