How CBD Products Impact Your Sex Life
This post may contain affiliate links or I may have received the product free in exchange for my honest review. See full disclosure for more information.
CBD, short for cannabidiol, is quickly becoming one of the most popular supplements in the United States. Evidence suggests that this natural supplement can have a variety of positive effects on your health. According to recent research, it may even play a powerful role in treating sexual issues such as erectile dysfunction.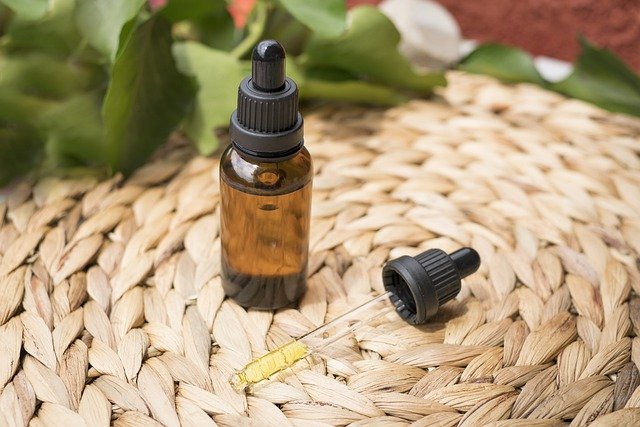 What Is CBD?
If you have been paying attention to the world of natural health in the past few years, you have likely heard of CBD. Available in a variety of forms including capsules and gummy candies, this natural supplement is being marketed as the answer to a variety of health problems.
CBD is a natural compound that is derived from the cannabis plant. It is one of many psychoactive compounds that can be distilled from cannabis. An increasing number of people are using this potent remedy as a cure for everything from depression to arthritis. How much of these effects are real? How many are just hype?
Does CBD Help Your Sex Life?
CBD does appear to have an effect on your sexual function. However, it is not a cure-all. Understanding the causes of erectile dysfunction is essential to knowing whether CBD supplements are the answer to all of your issues with your sex life.
What Causes Erectile Dysfunction
Sexual dysfunction is often a sign of other health problems. Erectile dysfunction often is the first sign that something else is wrong with your body. Causes of erectile dysfunction include:
Heart disease
Atherosclerosis
Vascular disease
High blood pressure
High cholesterol
Diabetes
Sleep disorders
Substance use and addiction
Hormonal imbalances, especially low testosterone
If you notice any kind of change in your libido or our sexual performance, it is important to get a physical exam to make sure you don't have an underlying disease. If you are in good health and still struggling with your sexual function, however, CBD may be the answer.
How CBD Can Help
There are currently only a few medical answers to erectile dysfunction and other sexual disorders. Drugs such as Viagra can help some people, but these have intense side effects and do not work for everyone. There are also devices such as penile implants that can help some people, although these are expensive and require invasive surgeries.
Natural supplements are the best option for many people. While there are only a few studies examining the effect of CBD on sexual function, it appears to be beneficial for a variety of sexual issues including erectile dysfunction. However, many people wonder how it works and how to use CBD oil for erectile dysfunction.
Because CBD can be helpful for cardiovascular problems and metabolic diseases such as diabetes, it is easy to see how it could help erectile dysfunction and other causes of sexual dysfunction. In addition, there is often a heavy mental component to sexual dysfunction. Because CBD can help to treat depression, anxiety, and other mental health disorders, it likely will have a positive effect on your libido and sexual health.
CBD and Testosterone
One important way that CBD may be able to treat erectile dysfunction is through its effect on testosterone. The testicles, which make a great deal of the testosterone in the male body, actually have endocannabinoid receptors and are thus affected by CBD supplements. CBD supplements thus could increase testosterone and give many men the boost that they need to perform better in bed.
In addition, CBD supplements act as a vasodilator. This means that they dilates arteries and veins that bring blood supply and oxygen to different parts of the body. This increases sexual libido as well as response – in fact, many drugs such as Viagra similarly work by increasing blood flow to the genitals.
Is CBD Safe?
Many people are wary of taking new natural supplements because of concern about whether these are safe. Although CBD is just now reaching fame as a medicinal supplements, it actually has been studied for several decades. In fact, the World Health Organization, or WHO, has ruled that CBD is safe in reasonable medicinal doses.
To reduce risk, experts in natural supplements recommend that you buy your supplements from reputable sellers that rigorously test their products. In addition, you should always take just the recommended dose of this or any other supplement. Most manufacturers will include instructions regarding how to use CBD oil for erectile dysfunction. If you follow these basic rules, all studies indicate that CBD is a safe way to treat erectile dysfunction and other sexual disorders.
Is CBD the Answer to My Erectile Dysfunction?
CBD is not the cure-all that many people claim it to be. However, it can be a gentle and effective remedy for a variety of disorders including erectile dysfunction. Although no remedy is perfect, this safe supplement is becoming increasing popular as a way of treating not just erectile dysfunction but a wide variety of health issues.