How to Become a Game Streamer
This post may contain affiliate links or I may have received the product free in exchange for my honest review. See full disclosure for more information.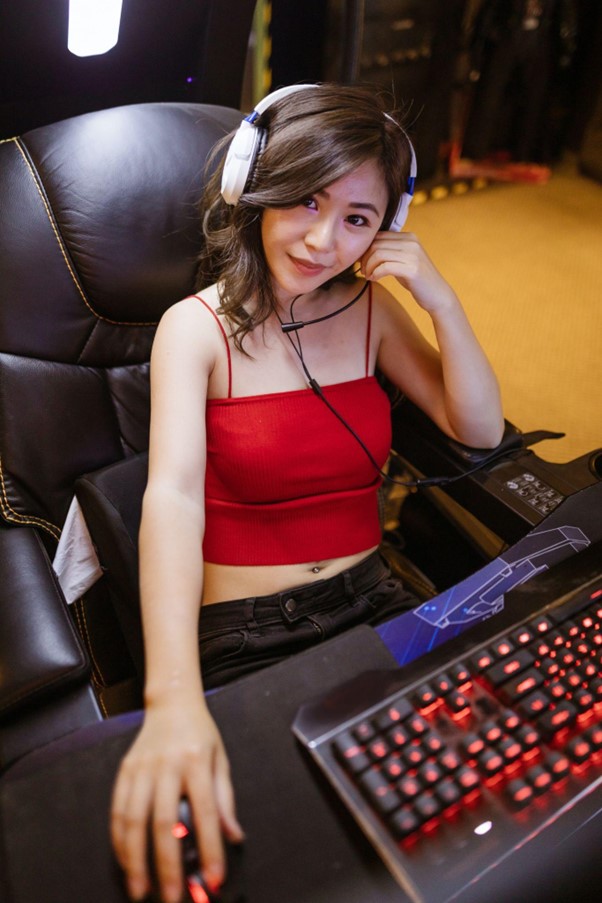 Image Source
How to become a game streamer
All game lovers dream of the glory of a streamer, or an esportsman. You can play your favorite games and earn good money if you have an audience.
Run a computer and show other people mythic 15 boost in World of Warcraft and collect a big chat and a lot of donations – why not?
What it takes to be a successful streamer
A wish
Powerful computer
gaming chair
Proper lighting
Microphone
Second monitor
Webcam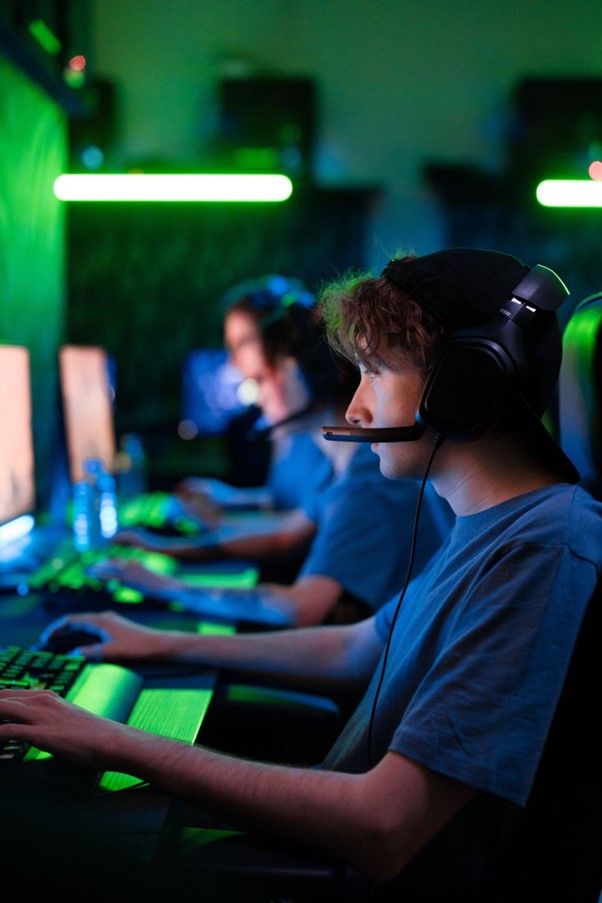 Image Source
A wish
The point is obvious, but you must understand that it takes a sincere desire to succeed in any field, especially in streaming. You will have many hours of hard work, activity to attract an audience and a great desire for it to overcome all calls to quit streaming and find another area for earning and enjoying.
Powerful computer
To stream powerful games, you need a good gaming PC. Power is important, because you have to withstand the load of not only the game itself and preferably at maximum settings, but also the influx of the audience.
It is not difficult to choose a PC, we will need financial investments and the following components:
Processor – i7, from Intel or AMD and higher, for the comfortable operation of the entire system, you need a good processor with processing power that will perform many tasks at the same time.
Video card – 3rd series and higher. The video card provides a good picture and the ability of the computer to withstand games at ultra settings without lags and friezes with a good FPS. It is very difficult to keep a viewer on a broadcast with a bad picture and friezes, even if you have top-level content.
RAM – 16 GB at least, or 32 GB is desirable to have available for a comfortable game and PC operation. 8 GB may not be enough for the operating system, games and streaming. It is better to put several two-channel strips of RAM.
Gaming chair
A gaming chair is very important for a streamer. And not at all because they are promoted and positioned as a mandatory attribute of professional players and streamers. A good chair provides body ergonomics and allows you to spend longer at the computer without harming your back and posture. You can always lean back and relax.
Proper lighting
Thoughtful and beautiful lighting is the key to a good and pleasant picture when playing with the webcam turned on.
It is advisable to choose a color with the ability to adjust the lighting to the mood and theme of the game. This will add a special mood and an interesting picture to the room and the stream, which is pleasant for the viewer to watch. Lamps that change color using the application are not expensive and can either be bought at the nearest electronics store, or ordered from popular sites.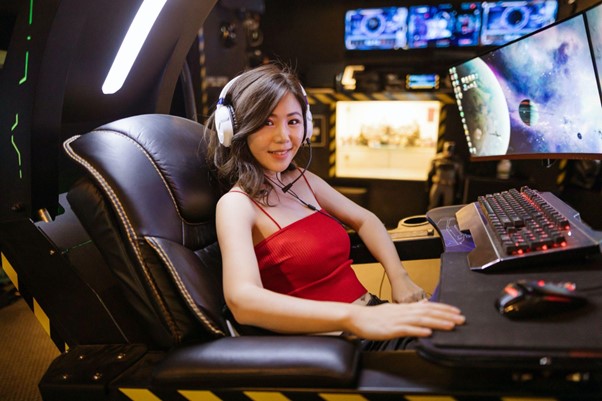 Image Source
Microphone
The main tool for streamers and bloggers, and also useful for communication in the game itself.
Choosing a microphone is not very difficult – there are a lot of them in different price ranges.
The main thing is to adhere to the following rules:
The microphone must have a built-in sound card
There must be accessories that reduce the level of extraneous noise
Flexible settings.
The built-in sound card will improve the quality of outgoing sound and relieve you of the need to buy a sound card. This isn't ideal, as higher priced mics and a separate sound card will provide better sound, but a budget micro with a built in sound card is enough to get you started.
Noise reduction accessories – we are talking about a pop filter and special accessories that do not allow sound to be reflected on the walls and spoil the overall sound background.
Flexible settings – ideal if you can set the sound direction in the microphone. For example, focus on receiving sound only from the front and cut off all unnecessary.
Second monitor
The second monitor is needed to track game chat and donations. This will help in communicating with the audience, because if you choose the path of a quiet game without distracting attention to the viewer, then you will not gather a large audience.
A monitor with a resolution of 1920×1080 is perfect, they are not expensive if you choose an IPS matrix.
Webcam
After the microphone, the streamer's main weapon is when the audience sees you – it creates a trusting atmosphere. People can get to know you better, empathize and see a sincere reaction to game content. Connect the Webcam at any convenient opportunity, but not by force – do not connect when in a bad mood.
The ability to output full HD format will be enough for the starting webcam.