How to choose a Mobile App Development Company
This post may contain affiliate links or I may have received the product free in exchange for my honest review. See full disclosure for more information.
Mobile apps are experiencing enormous popularity and there's no looking back. Businesses can efficiently engage their prospects with the help of mobile applications. Hence, the app development journey is started by many businesses every year and they also obtain desired results. Research is a crucial factor in making your application big in such a cut-throat competition. Perform your due diligence by selecting the best app development company.
Mobile apps have become a necessity in today's world.  When businesses analyze their marketing efforts, they observe that mobile is steadily surpassing desktop traffic. People are spending more time on digital media through their mobile phones. Also, almost around 60% of businesses already have an application or are planning to develop one.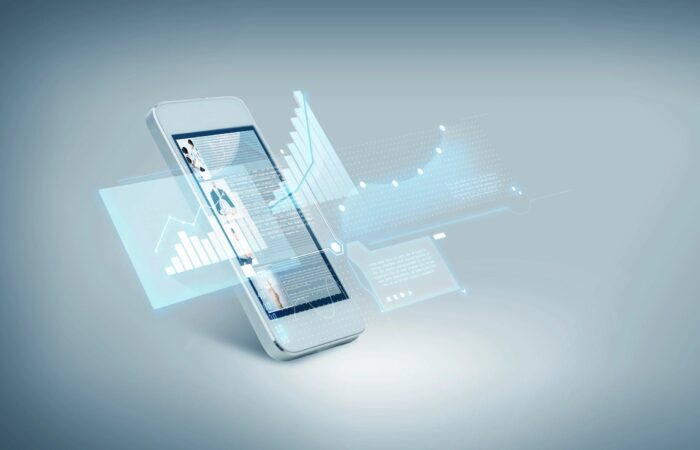 Here are six things to consider while choosing the best mobile app development company
What are your app requirements?
Understand your requirements and be precise about what you want in your application. Pen down the things you want in your app. This step is crucial as it helps the service provider to list all functionalities. The functionalities are based mainly on the type of industry you operate in or on the products and services offered. Research on similar applications available online and develop one for yourself that is different from others available.
Check for the customer services provided
You should not hire a company with low-quality customer service as significant problems may be then faced right from the beginning. Your business is going to spend a substantial amount of money on the application and you expect excellent customer service in return. Look for companies that are well-established and are always ready to walk that extra mile to provide the best solutions.
Does the company have a good reputation?
Before you shortlist a company for developing a mobile application, check their portfolio and previous work samples to be sure that your use is in safe hands. Be sure that the developers are capable of developing an exceptional  app with the help of your creative idea. The portfolio of the companies shortlisted will give you a clear picture of the performance of the company. Be convinced by their previous work and hire them for yourself. Look for google ratings and review and check their profile on GoodFirms.
Designing and Development Cost
You have thought of a price to get your application developed. Setting a budget is probably the first people do when they plan to get an app developed. You should choose a company according to your budget. They confirm the overall costs involved in designing and developing before finally agreeing. Look for a company that is not so famous but good, as such companies are believed to offer a plethora of features without burning a hole in your pocket.
Look for Innovation
Pick a company that provides out-of-the-box options and can develop something innovative. Innovative application development companies deploy extraordinary applications that offer several benefits. Your business can gain significant momentum with innovative applications developed and the prospects will love using your app. Applications are developed to provide a great future. Improve your business standards by getting an application developed that works for you.
Check the team of developers
Conclude if the developers are efficient or not before you outsource your project to them. Get to know the technology they work on so that you can have an idea of their technical ability. Whether they can work on the platform used and are well-versed with problem-solving skills are some of the critical points that should be checked before you choose to go with an individual company. Companies that work exclusively with the development of mobile applications can turn out to be the right choice.
Wrapping up
Picking the best company is tough when you have so many options available. After making a choice, you can share your requirements with them so that they can put everything together and build an app according to your niche. Have an application developed for yourself and let your prospects know about it. Showcase your products and services to the customers and earn significant revenue. Ensure that you have prior knowledge to choose the best developer and the costs involved in getting an application developed. A proper assessment will direct your way to the best company and get a mobile app designed to take your business further.
Author Bio
This is Sharon Winget, Staff Writer with GoodFirms, a review and rating platform of top IT companies & software. A tech geek at heart, I firmly believe technology can transform societies. I enjoy blogging about web design, email marketing, and content marketing.