How To Get Your Jewelry Appraised By Trusted Jewelers
This post may contain affiliate links or I may have received the product free in exchange for my honest review. See full disclosure for more information.
We all have been there. We spend a lot of time in finding the right and perfect piece of jewelry in order to flaunt it on various occasions and ceremonies. Most of the time, we love gifting it to our loved ones. However, it's a matter of concern to get the jewelry insured. It's a basic requirement of almost everything nowadays.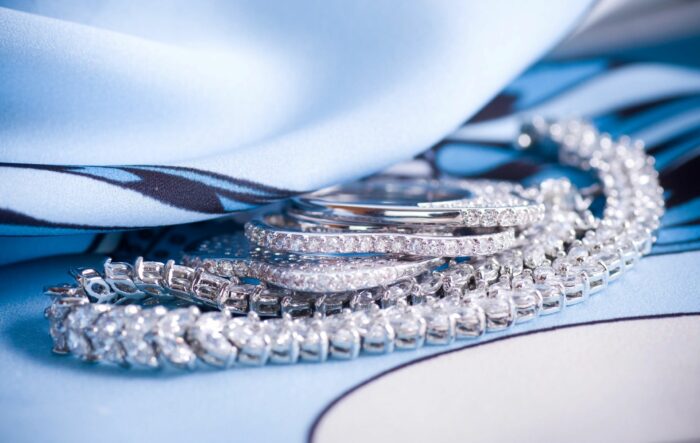 When you hear the word insurance, people always think about getting robbed, but that's not the case. You can also misplace items. Other than that, it is also important to get your jewelry appraised as the prices of various jewels keep increasing in the market. Just like insurance, jewelry appraisal is necessary.
Make sure to look for insurance costs as well as a jewelry appraisal cost before trusting any jeweler.
What is the Purpose of Getting a Jewelry Appraisal?
Well, the term insurance jewelry appraisal is quite common nowadays. An appraisal is a process of detailed description where the value of a piece of jewelry or assessment is based on market price. The insurance service providers require the appraisal of certain jewelry and gems. Each of the pieces is supposed to be examined by the appraiser to tell the correct retail, wholesale value, and liquidation value. For example, wholesale silver jewelry won't sell for as much as wholesale diamond or gold jewelry per gram.
After the examination of the jewelry and its gems, a document is created where complete written details are mentioned of the appraisal. This includes the cost and market value along with the quality of the jewelry and its used conditions.
There are various types of appraisals. A lot of jewelry shop owners and online stores provide their services in this regard. It is said that the major purpose of getting your jewelry appraised is for insurance purposes. Other than it, it is also required if you want to resell it or pay a tax on it.
What To Look For In Jewelry Appraisal Service Provider?
We know it's kind of stressing to search for good and reliable jewelry appraisers. There is a lot of competition in every market. You definitely don't want to end up having scammers as your appraisers. It is important to be able to determine if your service providers are doing the correct job or not.
Make sure to research properly before deciding a certain shop for these services. Look into reviews of online stores and search accordingly. Ask your social circle if they know of any good appraisers in the same town as yours.
Your research will also help you in determining if the service providers are stating the correct market value or not. Because you will know the ratings of certain types of jewelry and gems. Moreover, make sure to receive a detailed descriptive document after the process. This document will help you with insurance requirements as well as in reselling the product.
Also, the document from the appraiser should have the authorized seal, signature or stamp of the shop. Some appraisers also issue a certificate of the statement. Before beginning the process, ask them about it right away. Have a complete discussion with the appraiser regarding any of your questions. Remember you are their customer and they are supposed to make you comfortable.