How to Make Stuffed Cabbage Rolls
This post may contain affiliate links or I may have received the product free in exchange for my honest review. See full disclosure for more information.
When I was a kid, you couldn't get me anywhere near things that incorporated cabbage. It wasn't until I was a young adult that I realized just how flavorful and diverse of a vegetable cabbage truly is. New Year's Day tradition in my home has always been roasted corned beef and cabbage. Well, now I'm taking on a new tradition and trying my hand at stuffed cabbage rolls. I wanted to share the recipe with you, with a footnote that you can replace the beef with leaner ground meats like turkey, pork or chicken and they will be just as flavorful as they are with beef.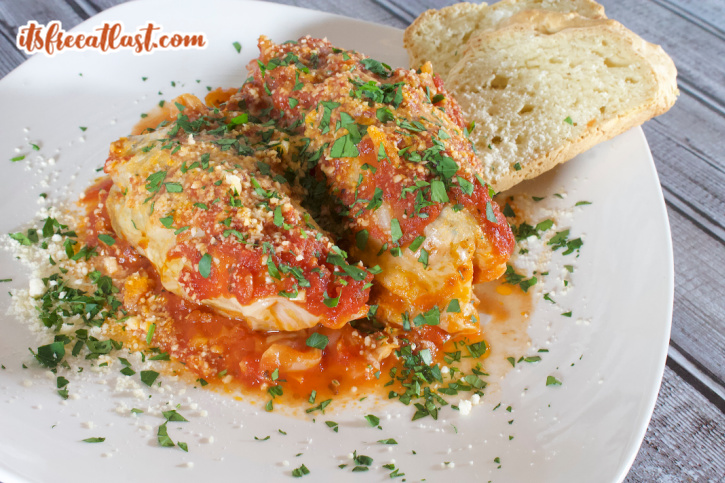 Here's how to make them:
Beef Stuffed Cabbage Rolls
Ingredients
Sauce:
● 1 Medium Onion, chopped
● 3 Cloves Garlic, minced
● 2 Tbsp Tomato Paste
● 1 28oz. Can Crushed Tomatoes
● 2 Tbsp Balsamic Vinegar
● 2 Tbsp. Brown Sugar
● 2 tsp. Dried Oregano
● 2 Tbsp. Olive Oil
● Salt and Pepper to taste
Cabbage Rolls:
● 1 whole Cabbage
● 1 lb. Ground Beef
● ½ Cup Cooked Brown rice
● ¼ Cup Italian Bread Crumbs
● ½ Large Onion, chopped and sweat over medium heat for several minutes
● 2 Cloves Garlic, minced
● 1 tsp. Italian Seasoning
● 2 Tbsp. fresh chopped parsley
● 1 egg, beaten
● Salt and Pepper to taste
Instructions
Sauce:
In a large sauce pot, heat oil and sweat onions over medium heat for 5 minutes. Stir in Garlic and sweat for a minute before adding tomato paste for an additional minute. Add vinegar to deglaze the pan, stir in tomatoes, sugar, and oregano.
Lower heat to low and simmer for 20-30 minutes, season to taste.
Rolls:
In a large pot of boiling water, blanch the cabbage until tender about 10-20 minutes depending on the size of your cabbage.
Make the filling by combining the beef, rice, bread crumbs, onion, garlic, seasoning and parsley, along with 1 cup of the cooled prepared sauce.
Once cabbage is tender, carefully remove about 15 leaves to wrap the filling. Remove the ribs from the leaves.
Spread a thin layer of sauce in the bottom of a large baking dish.
Place about ⅓ Cup of filling into a leaf, then roll up, tucking the sides as you roll (like a burrito). Set aside and continue until filling is all used up.
a. If there is remaining cabbage, chop it up and place it in the bottom of the dish
Place rolls seam side down in dish over the sauce; spoon remaining sauce over the rolls.
a. Cover with foil and bake for 1 hour and 15 minutes.
Remove from and oven and allow to cool for several minutes before serving.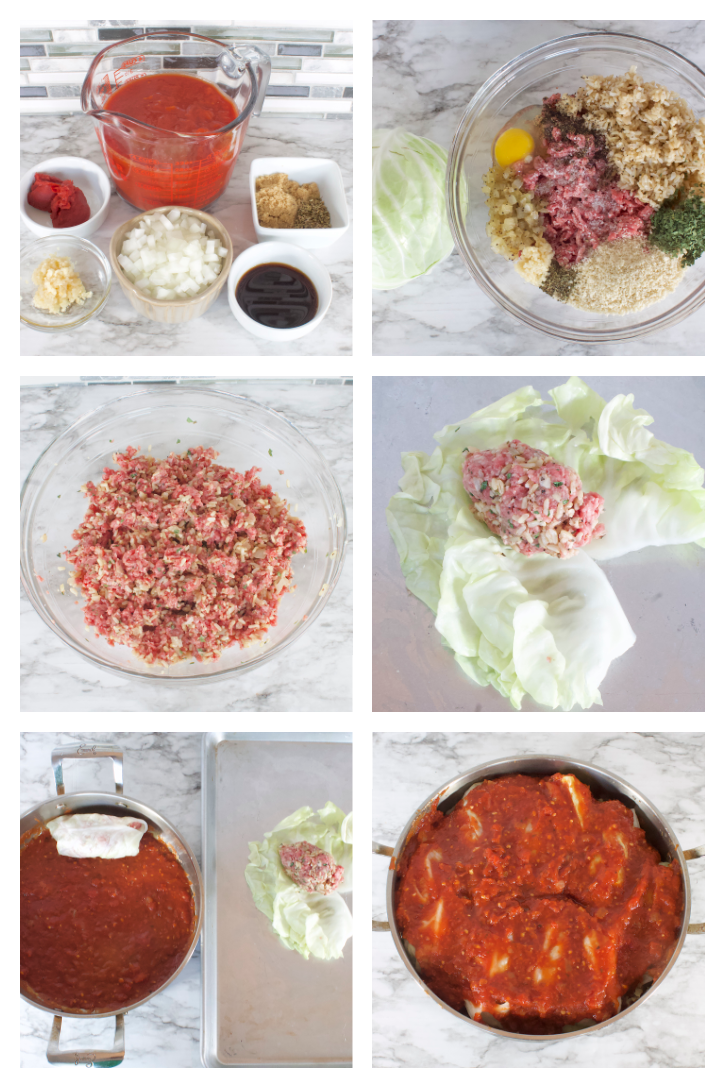 END RESULT!!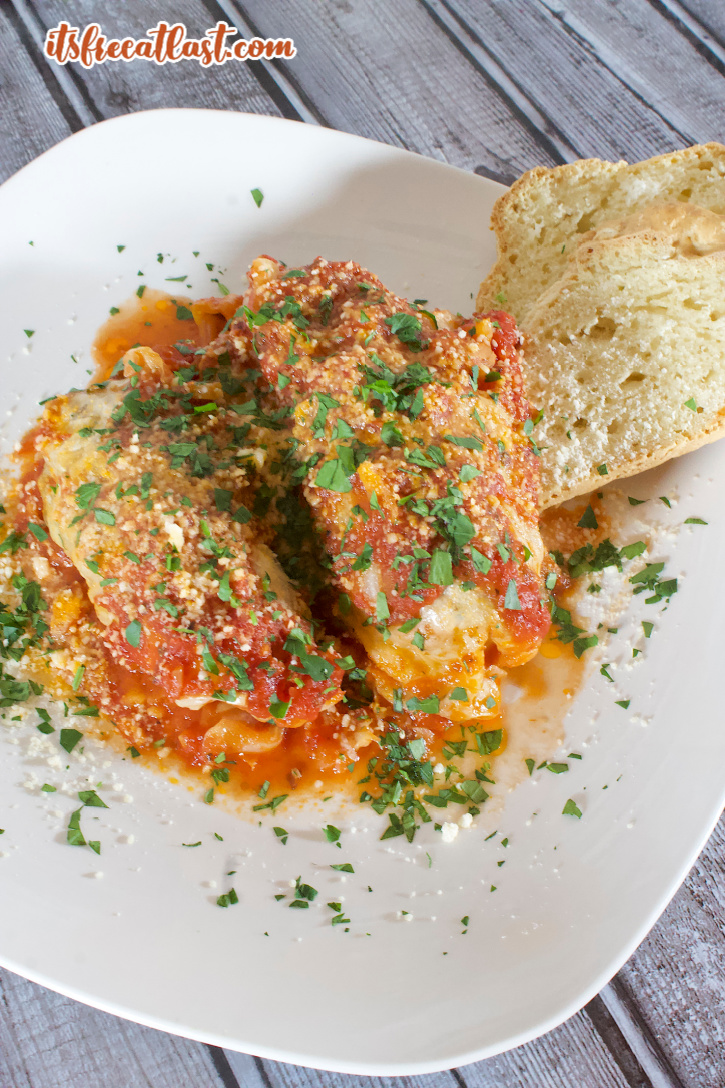 Whether you are a new lover of cabbage or a seasoned taster like I've become, the one thing is certain…you will love the end result of this delicious recipe! Give it a try and let me know in a comment below how it turned out for you.