How to Pair Wine with Food and a Blissful Berry Wine Beverage
This post may contain affiliate links or I may have received the product free in exchange for my honest review. See full disclosure for more information.
I received an amazing box of wines and books from Banfi Wines to facilitate this post.  All opinions are 100% my own.
If you are like me, you love to drink wine, but really don't know much about wine pairing, how to read a wine label, where to get the best wines and many other things.  I have found the perfect book that will keep me educated for a long time: Wine Folly: the Essential Guide to Wine. It has many educational sections and pages about each specific type of wine.  Riesling is my favorite wine and I learned that it pairs great with one of my favorite foods: BACON!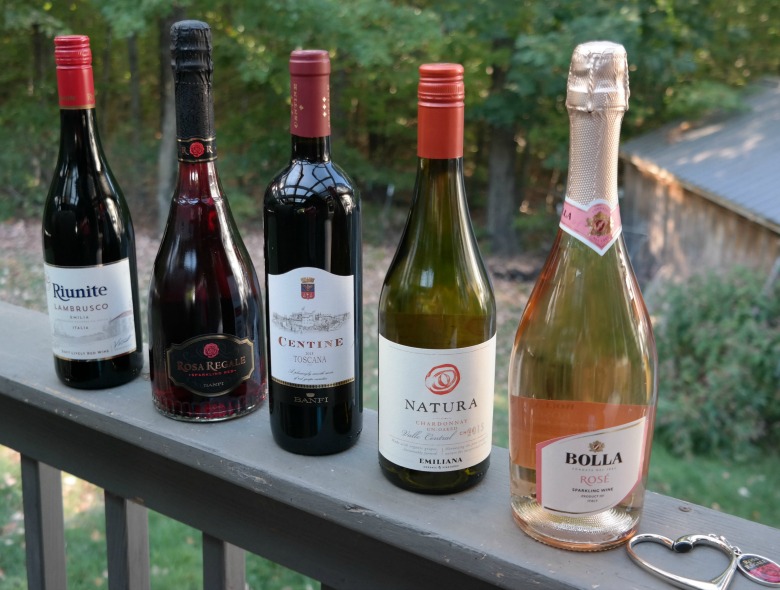 Pacific Rim Riesling
First thing, check out the back label of this wine. There's a neat little "sweetness scale" to give you an idea of how dry/sweet the wine is. That scale was adopted by developed by the founding members of the International Riesling Foundation (Pacific Rim winemaker Nicolas Quille was one of the people who played a part in its development). There's a full story on how the scale came about, and how to understand it, here.
Though technically not considered "sweet," Pacific Rim Riesling is more sweet than dry, and as such, it's a good foil for spicy dishes. Think spicy Chinese take-out like General Tsao's Chicken, Buffalo wings, Indian food, BBQ ribs, spicy tuna sushi. It's best served chilled. Riesling has enough acidity to pair with lighter oily meats like duck and BACON!  Did I mention this is my favorite wine?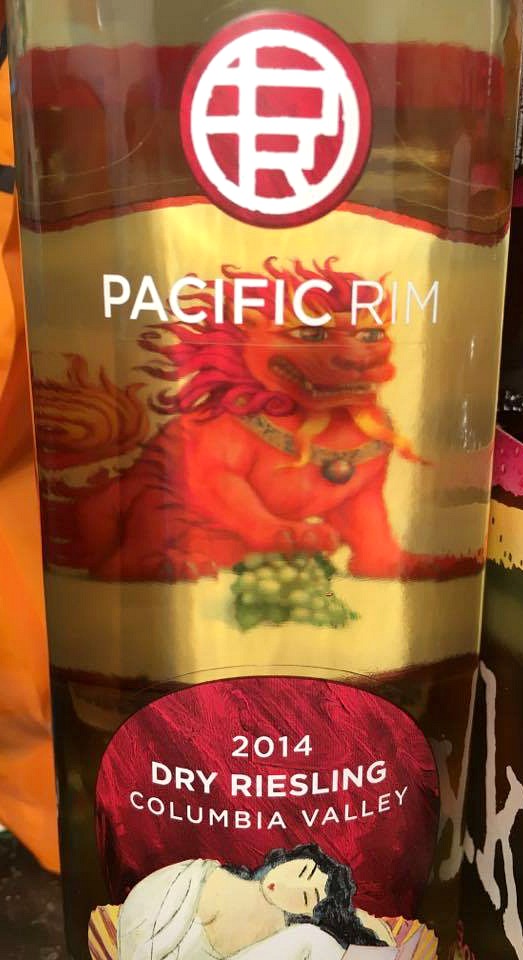 Natura Chardonnay
Natura — pronounced nah-TOO-rah — is made in Chile by the world's largest organic and biodynamic winery, Emiliana. If you're familiar with Chardonnay from California, you may be surprised by the lack of vanilla sweetness in this wine. That's because Natura Chardonnay is not aged in oak barrels, and as a result, the wine is crisper and more food-friendly. The bright citrusy notes tend to pair well with poultry, pork, salads, pastas in white sauces, and veggies. Oh, speaking of veggies, this wine is both organic and vegan-friendly. Did you know that wines could be — or not be — vegan? Part of the winemaking process is called "fining" and it is a clarifying process that often involves the use of a protein such as albumen (egg whites), casein, or gelatin. Strict vegetarians will prefer to drink wines that have been clarified using a non-animal fining agent, such as bentonite (which is what's used to clarify Natura wines).
This wine's freshness and natural acidity make it the perfect food wine. Pairs especially well with salad and seafood dishes.  I tried it with Baked Sea Scallops and it was amazing!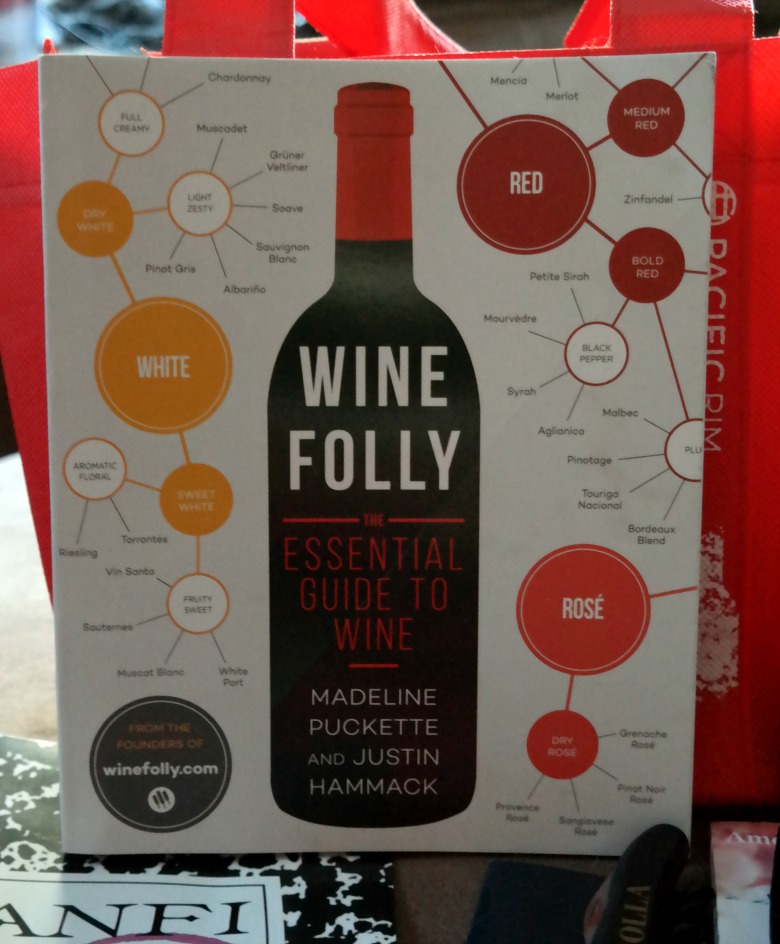 Bolla Sparkling Rose
Because of Italian winemaking laws, you're unlikely to ever see a pink Prosecco. This sparkling rose is about as close as you'll get. Not too dry, not too sweet, and just enough bubbles to turn a regular day into a celebration. It's enjoyable chilled on its own, but also fine with finger foods and appetizers in all shapes and flavors. If it's your thing, experiment with it in cocktails or mix it with fruit juices (it's delicious with lemonade).  It's true, we tried it mixed with lemonade- delicious!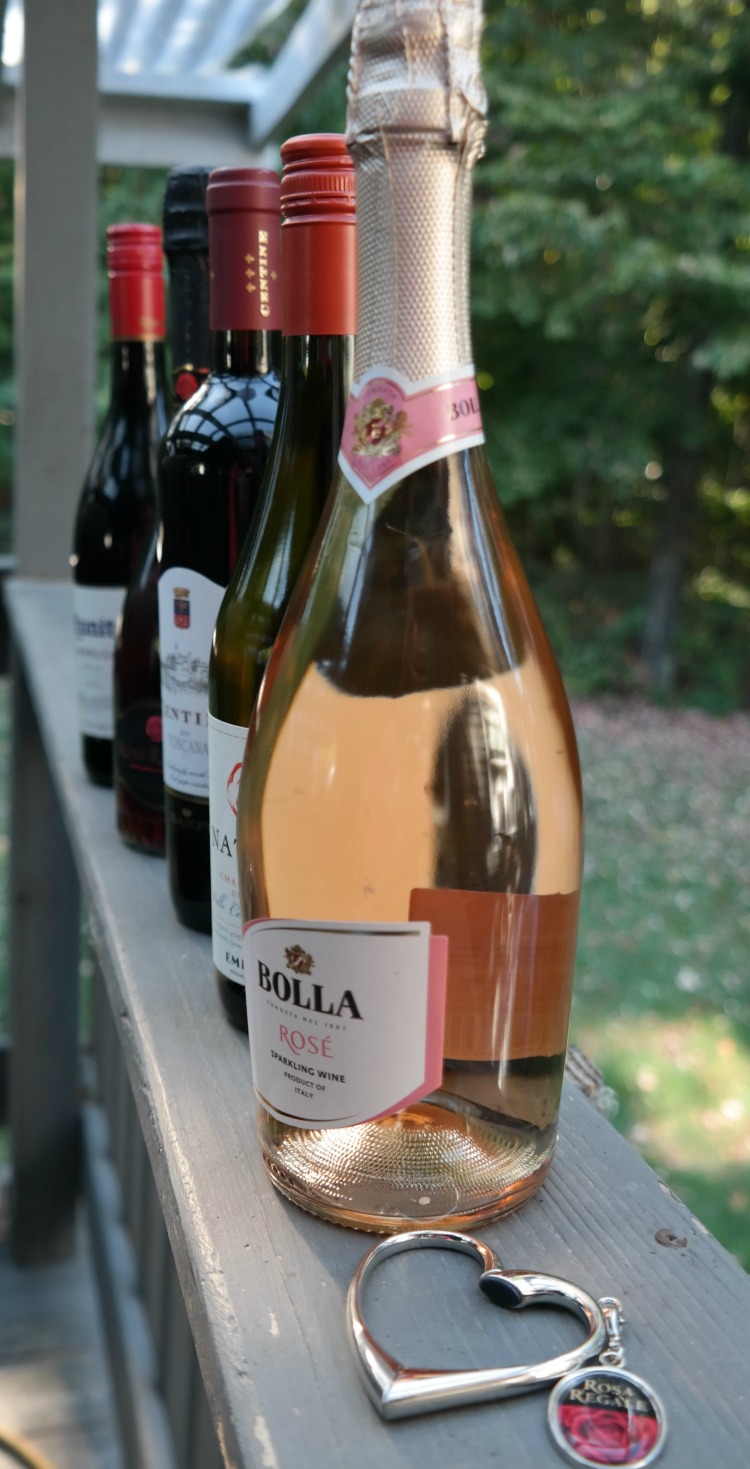 Served chilled, Bolla Sparkling Rosé is the perfect accompaniment to hors d'oeuvres, delicate first courses, white meats, and fruit-based desserts.  We LOVED it with our Blissful Berry Cookie Dessert.  It was a great pair!
Riunite Lambrusco
When John and Harry Mariani were working for their father's wine importing company — Banfi Vintners — in the 1960s, they realized that for the company to survive, they'd have to start finding wines that young Americans enjoyed. However, most European wines imported back then were bone-dry, expensive, and too complicated for the average consumer. Further, whereas Europeans had a glass of wine with dinner, Americans drank soda pop, beer, or fruit juice with their meals. So, the Mariani brothers traveled throughout Italy searching for a wine that might be appeal to American palates. They found in Emilia-Romagna a wine that was a little fizzy, a little sweet, and little fruity — Lambrusco. Against their father's advice, John and Harry imported 200 cases of Riunite Lambrusco to the USA, with the condition that they'd have to drink whatever they didn't sell. How did they do? Well, Riunite has been the #1-selling imported red wine in the USA for four decades, and so much Riunite has been sold that if you stacked the bottles one on top of each other, they would circle the Earth almost 15 times.
Riunite is best served chilled, which seems strange for a red wine.  I love my wine chilled, so I couldn't wait to try this one!  It's perfect with anything drenched in BBQ sauce, it's great with spicy hot foods, and perfect with cured meats often enjoyed in its Emilia-Romagna origin — such as dried sausage, pepperoni, soppressata, salami, mortadella, capicola, etc.
Did you want a quick and easy sangria recipe? Go here.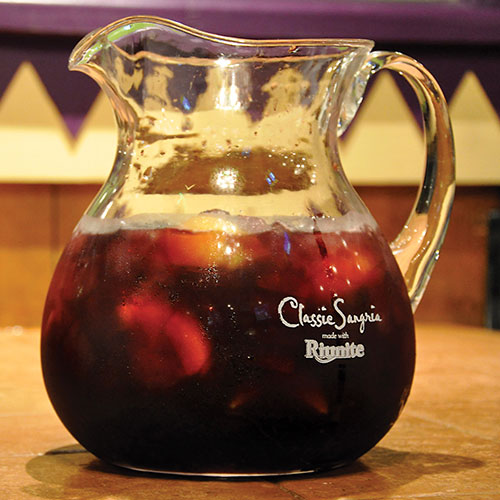 Classic Red Sangria
INGREDIENTS:
1 750ml bottle of Riunite Lambrusco
1 lemon, 1 orange, 1 peach, 1 ripe green apple, sliced
½ cup orange juice
¼ cup Brandy (optional)
¼ cup Triple Sec
1 can of lemon-lime soda
DIRECTIONS:
Combine the sliced fruit, brandy and triple sec in a pitcher. Add Riunite Lambrusco, OJ and lemon lime soda.
Centine Rosso
The most difficult thing about this wine is how to pronounce it. It's like this: CHEN-tee-nay. There's a video to assist with pronunciation — that includes some funny attempts by people to say it — here. We like to say, "Centine for every day" because it seems to pair well with almost anything you put on a plate.

Centine is an Italian red blend — Tuscan red, to be more specific. On the dry side, but with juicy red fruit flavor, Centine pairs well with nearly any meat dish — anything from pork chops to chicken Parmesan to hamburgers to turkey burgers to meatballs to a lean steak like filet mignon.  It is ideal with a wide range of dishes such as roasts, game, pastas and cheese.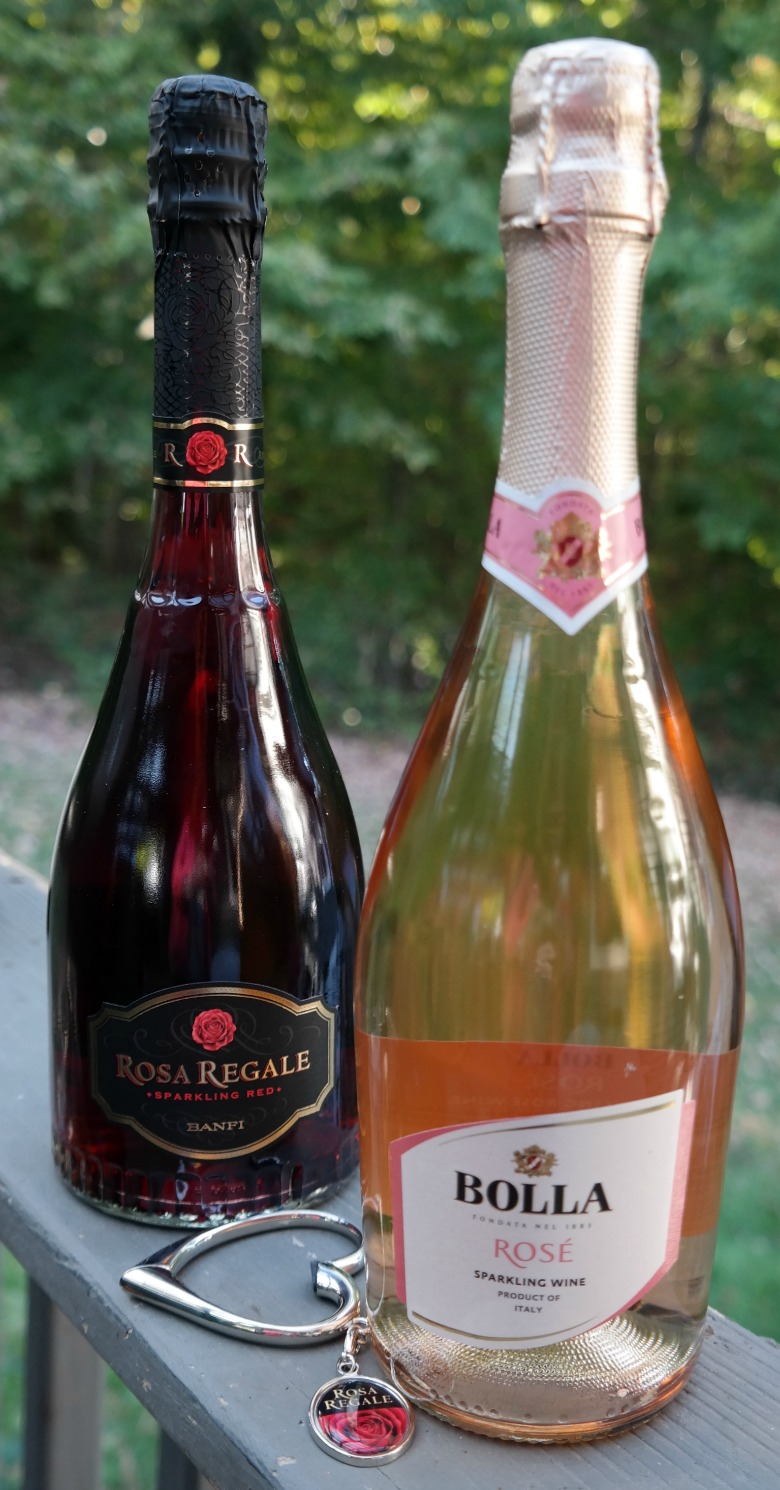 Rosa Regale
Have you ever before tasted a red sparkling wine? Here's your chance, and you may find it "love at first sip." Rosa Regale (ruh-GAL-ee) is sweet and should be chilled as you would any other sparkling wine. It's enjoyable on its own but maybe best enjoyed with desserts, such as tarts, cakes, sugared berries, pies, and ice cream. Oh, and it is REMARKABLY good with chocolate.
More Food and Wine Pairing Tips:
Spicy Food: A cold sweet wine with low alcohol will counteract the burn of spiciness
Pungent Food: Pungent flavors like Gorgonzola match with wines that have higher acidity and sweetness
Bitter Food: Bitter Foods magnify the bitterness of tannin.  Try pairing bitter foods with low or non tannin wines with salinity and sweetness
Sweet foods: Sweet foods often make dry wines taste bitter.  Try matching sweet foods with a sweet wine!
My Blissful Berry Wine Beverage:
If you are looking for a nutritious, light and cool wine beverage, try this fun Blissful Berry Recipe!
Ingredients:
1 cup of Frozen Berries such as Welch's Antioxidant Blend
10 ounces or more of Riesling Wine
Directions:
Add the Frozen Berries to your blender or Nutri Ninja Blender.
Add 10 ounces of Riesling Wine.
Blend until smooth.
Serve and enjoy!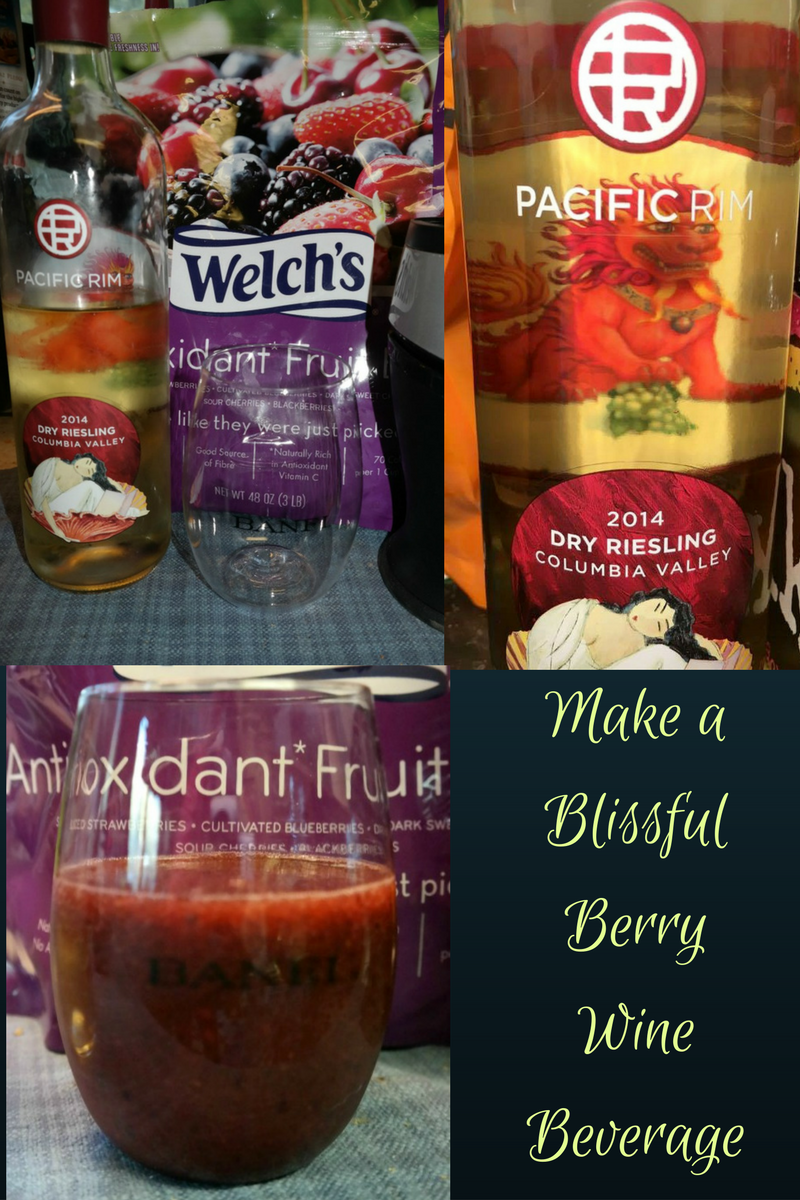 What is your favorite kind wine?  Did you learn something new you can pair it with?  Let us know in the comments below.