How To Plan Your First Road Trip
This post may contain affiliate links or I may have received the product free in exchange for my honest review. See full disclosure for more information.
Going on your first road trip is not quite as simple as jumping in your car and getting on the road. In order to make sure you have the very best road trip experience possible, you need to plan in advance. This guide is here to help you learn everything you need to know in order to successfully plan your first road trip.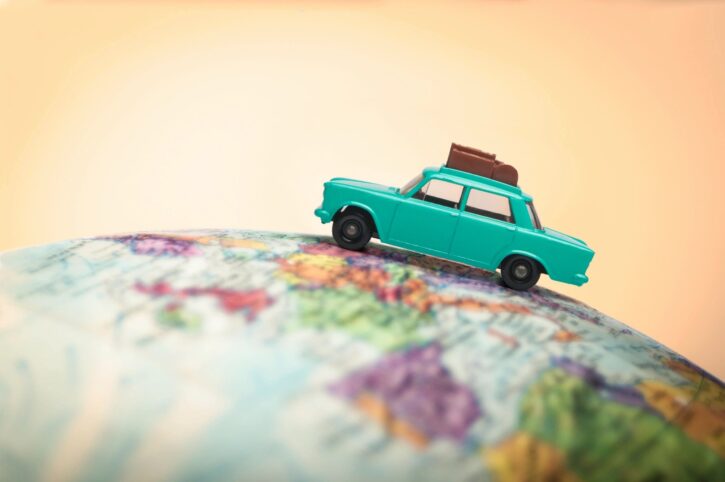 Plan Your Route
The first step to successfully planning your road trip is to choose your route. If you have never been on a road trip before then you might not be aware of how important your route is. Planning your route can be the difference between you driving down a road surrounded by beautiful scenery and being suck in chock-a-block traffic.
It is always a good idea to take more back roads and scenic routes on your first road trip, even if this means that your journey will end up taking a little bit longer.
Choose the Vehicle
When are you planning your first road trip you will need to work out which vehicle you will be using. There are some vehicles that are better suited to a road trip than others. For example, you should look for a vehicle that is comfortable and has good fuel efficiency.
You will also need to think about comfort. If you are driving with more than two people you might want to choose a vehicle that is larger so everyone can be comfortable. Choosing a car that has good air conditioning or heating is also essential. Remember to think about in-car entertainment so you can enjoy listening to your favorite songs while on the road.
Work Out Your Budget
No matter if you are planning on staying in five-star hotels or rustic campsites, you will need to work out your budget. When you are planning your budget for your first road trip you will need to think about running costs for the car, and your daily expenditures. If you find yourself short of funds then you might want to consider applying for a personal loan to help you take that once-in-a-lifetime road trip sooner rather than later.
Check Your Vehicle
Before you set off on your road trip it is a good idea to have your vehicle looked at by a mechanic to establish any potential problems. You should also get your oil changed, check your lights are working, and get your wiper fluid refilled.
Plan Your Stops
Planning your stops is essential for ensuring that you are able to see all you want to during your first road trip. It is advisable that you stop for breaks about every three hours while you are driving, so plan your stops to make the most out of these breaks.
Choose the Entertainment
Even if you are traveling through stunning scenery, sometimes driving for long periods of time can get dull, and this is why planning the entertainment is so important. You should make playlists and download some audiobooks to keep the driver entertained; while bringing a tablet, some books, crossword puzzles, and high-quality headphones is essential for passengers, especially if they are young children.