Inflatable BubbleBum Travel Seats Makes Family Travel Easier #MegaChristmas17
This post may contain affiliate links or I may have received the product free in exchange for my honest review. See full disclosure for more information.
If your kids have outgrown their booster seats, chances are you don't keep them in your car anymore. But what if you're an awesome Aunt or Uncle that wants to help shuttle the nieces and nephews around to school, the park, sporting events, etc? This is a great reason to keep a BubbleBum Travel Seat (or two) in your trunk!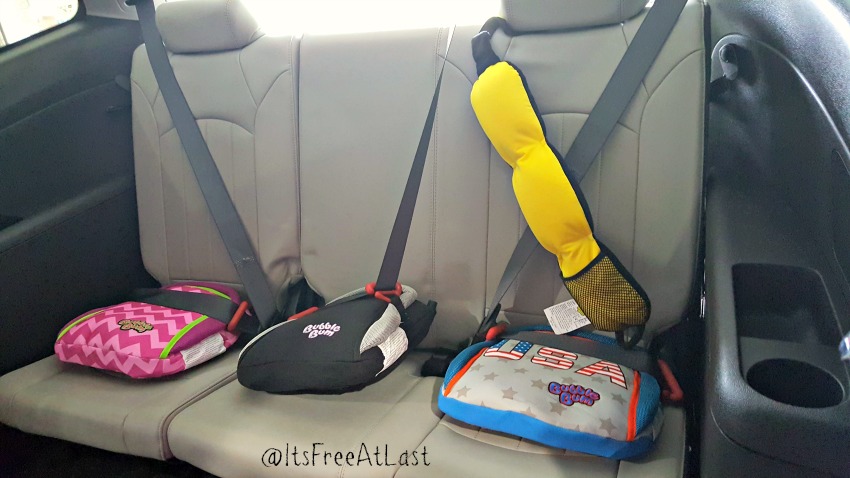 BubbleBum Travel Booster Seat

BubbleBum, best seller and parents' favorite,winner of more than 20 design and innovation awards including Mumsnet, Mother & Baby and Practical Parenting. The portable, lightweight, inflatable car booster seat for children aged between 4-11 easily deflates and packs away,making it perfect for vacations, rental cars, taxis, coach journeys, school trips or carpooling.

Sneck by BubbleBum

This comfy travel pillow's micro-bead filled pillow pods and cozy material allow your child to sleep in total comfort, while providing head and neck support. Perfect for car journeys, bus trips or fly-in's, the Sneck easily attaches to the headrest with a Velcro strap so it stays in place and the kids can snooze comfortably. This cool pillow system also comes with a stash pocket so your child can store their mp3 player or mobile device while not in use.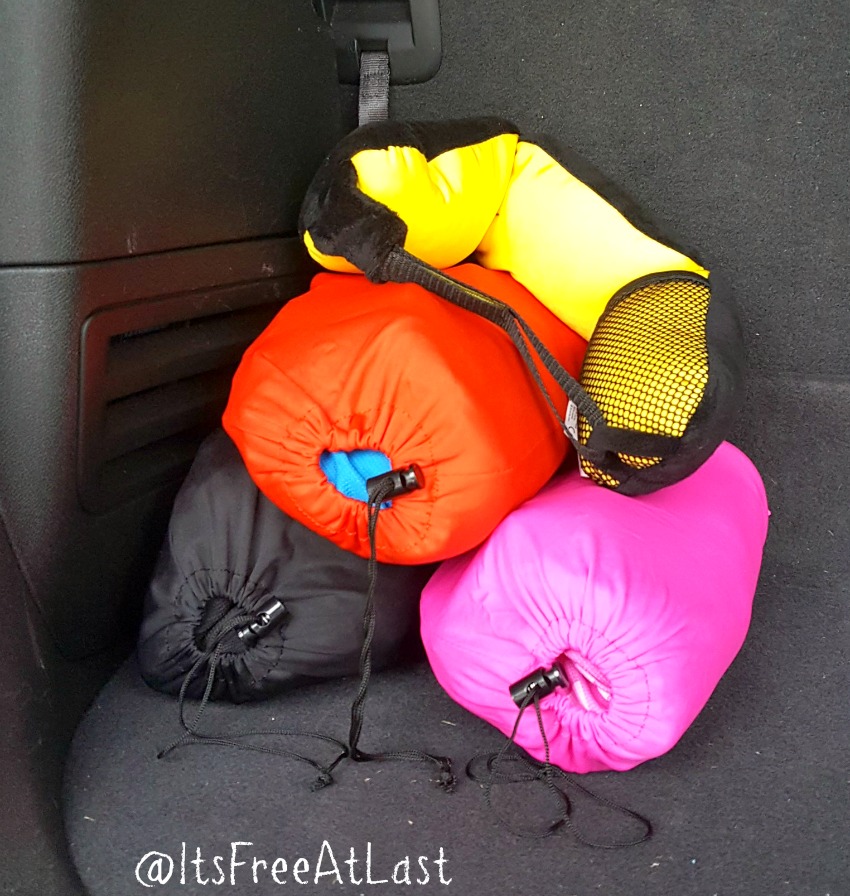 So why do I like having the BubbleBum travel booster seats and the Sneck by BubbleBum with me? Because, quite honestly, I want to be ready in case those awesome kids need or want me to take them somewhere. I can toss them in my trunk when I don't need them since they deflate and are stored in the stretchy bag included with them! Then, in just a few minutes, I can have several booster seats ready to go.
We don't have to move the seats from one car to another. I can keep the BubbleBum booster seats with me. They store easy, quick to set up, and I can pick out a few different designs to fit the rugrats that I cart around!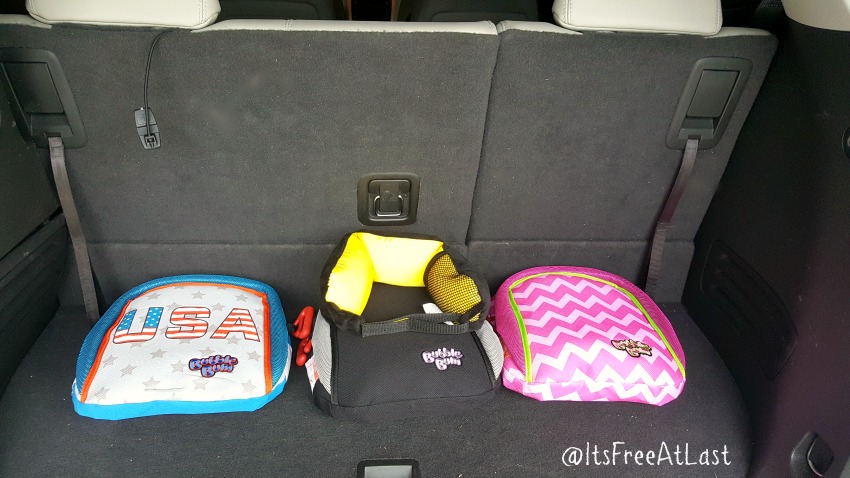 And the Sneck? Well, it's mostly for the kids of course, but when I'm not driving, I love to strap it to my headrest and snuggle up to it. Yeah, it's bright yellow so there's no hiding it, but it's easy to stow and go, fits neatly into a travel bag or attaches to a backpack, plus I can slip my phone (or the kids music player) into the mesh pocket on the front so I don't drop it when I fall asleep.
Plus, I can take both the BubbleBum Travel Booster Seat and the Sneck with us on an airplane, train, or cab rides when we travel. No more hauling around those bulky seats when we are going out of town, especially because I can inflate and deflate them simply enough.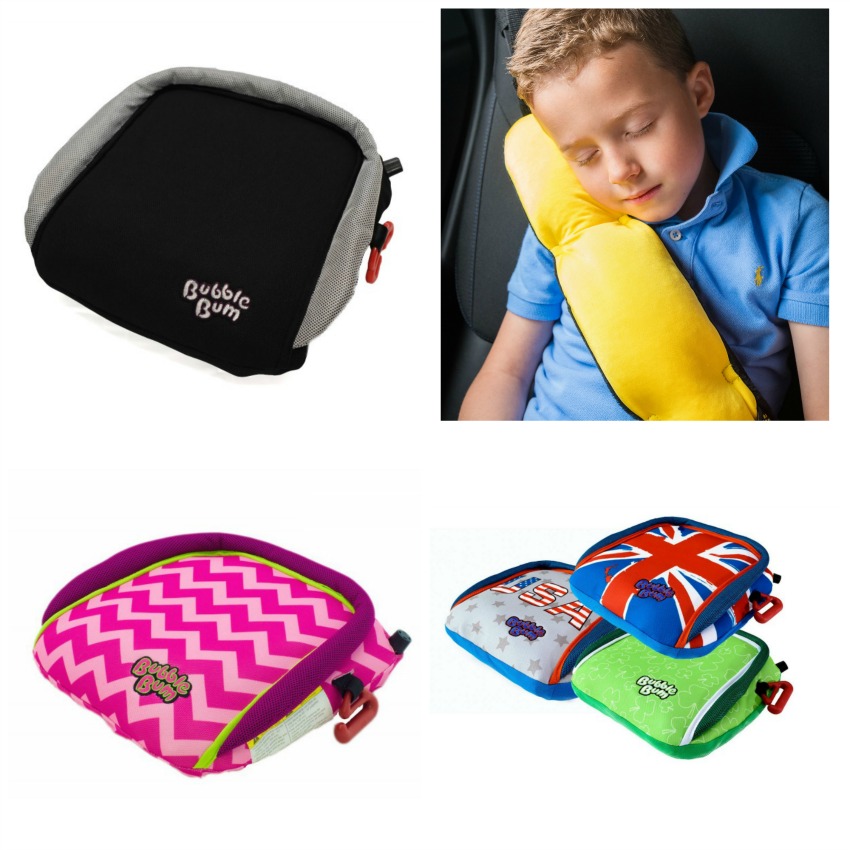 Features

BubbleBum, the cost-effective, portable, lightweight, brightly colored, inflatable car booster seat for children aged between 4-11 easily deflates and folds flat so that kids or mom and dad can carry it in rucksacks or purses, making it perfect for holidays, rental cars, taxis, coach journeys, school trips or carpooling.

portable & lightweight
inflatable & re-useable
inflates by mouth – taking less than 20 seconds to inflate
folds flat
packs away into its very own stretchy bag
comfortable & colorful
affordable
with added belt positioning clip for extra comfort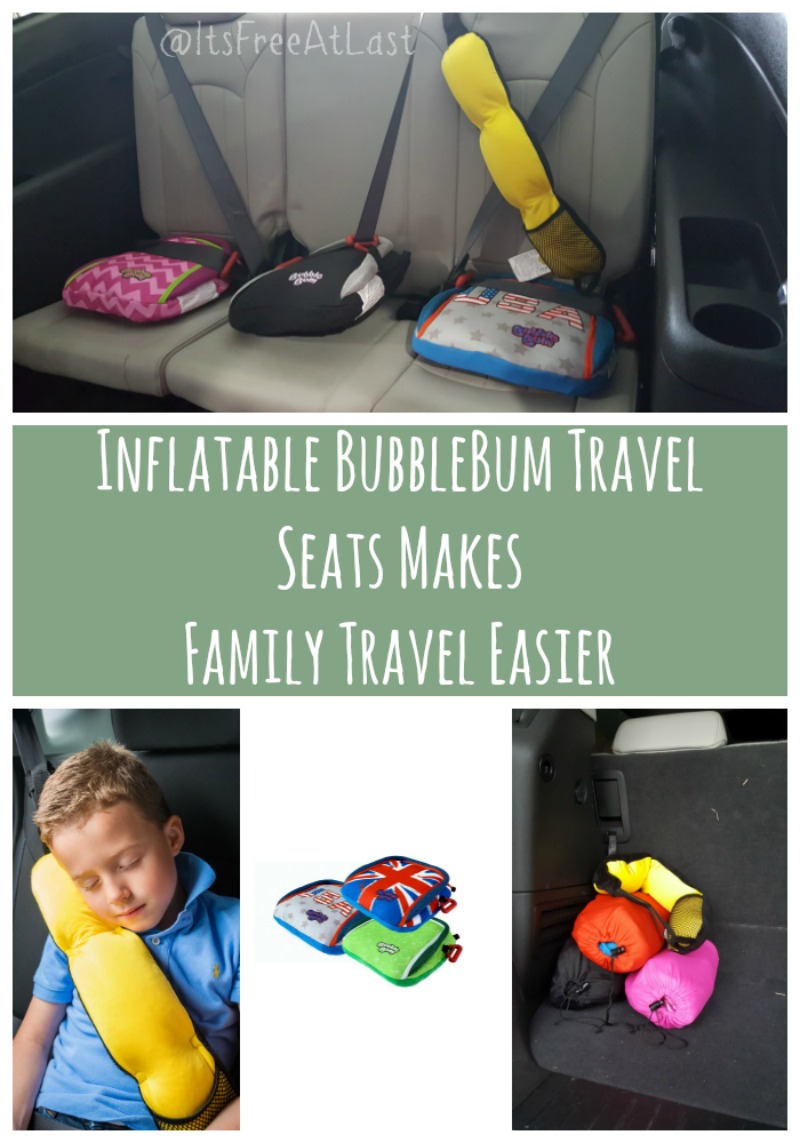 So whether you're a busy parent that is always shuttling the kids around, need to keep an extra booster seat in case of having extra kids/passengers, or maybe you would like a smaller and easily transportable seat option for your child, I'd definitely suggest checking out the BubbleBum Travel Booster Seat and the Sneck by BubbleBum.
Learn more by visiting BubbleBum
The BubbleBum Travel Booster Seat and Sneck by BubbleBum are now on our Mega Merry Christmas Gift Guide. You can view it HERE.