It All Started With A Sketch ~ The Good Dinosaur Creation Process #GoodDinoEvent
This post may contain affiliate links or I may have received the product free in exchange for my honest review. See full disclosure for more information.
I have shared so many fun One of the first departments I got to visit during my "behind the scenes" making tour of Disney-Pixar's The Good Dinosaur was with Screenwriter Meg LeFauve and Story Supervisor, Kelsey Mann.
Kelsey is the lead story supervisor for The Good Dinosaur and shared with us how a concept comes to life, gets "boarded" (creating story boards) and then pitched for approval.
Kelsey Mann at Pixar Animation Studios in Emeryville, Calif. (Photo by Deborah Coleman / Pixar)

Meg LeFauve at Pixar Animation Studios in Emeryville, Calif. (Photo by Pixar)
One of the most interesting things I learned was that the room we were sitting in, interviewing with Kelsey and Meg, is the same room that most of the movie was actually created in. The collaboration between Kesley and Meg is vital as Meg creates the words, while Kelsey and his team bring those words to life in the form of drawings, sketches and storyboards.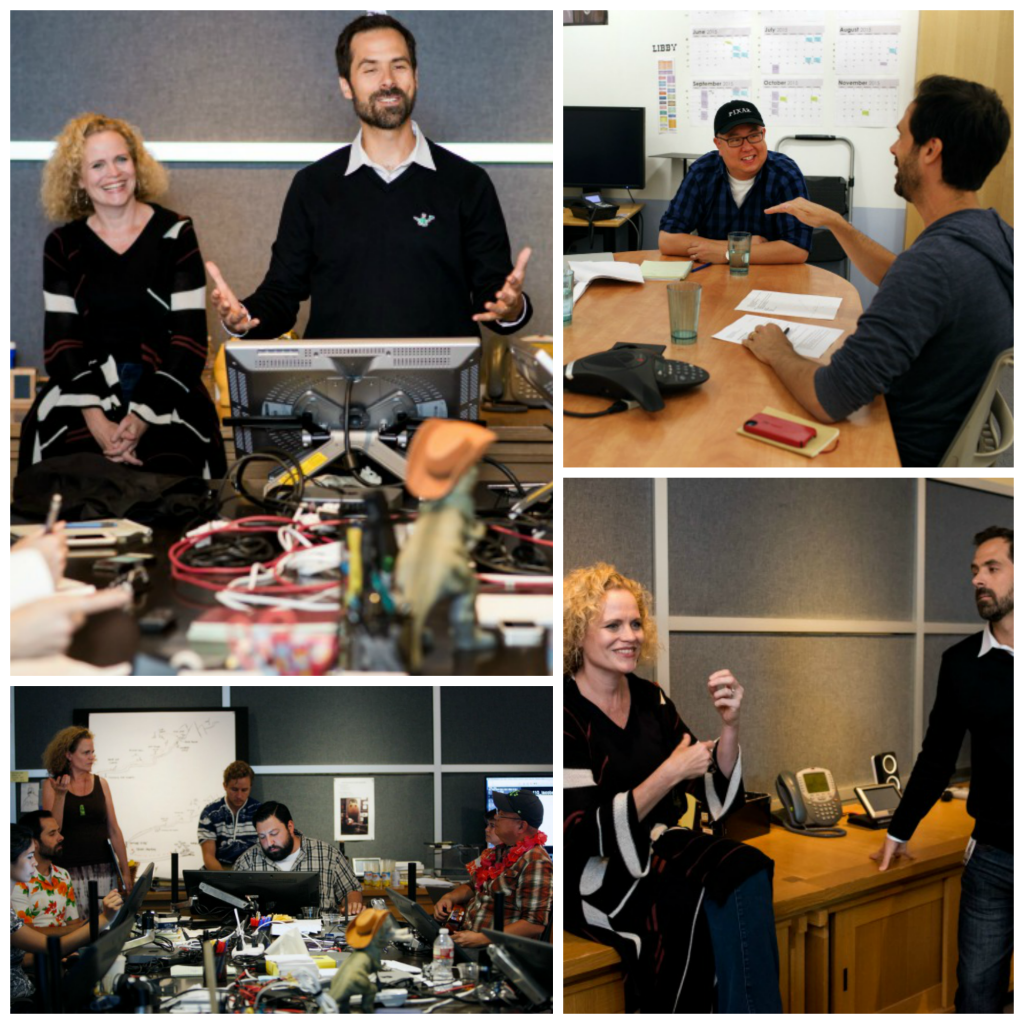 The room we were in has been the hub of many famous Pixar movies. The business has long evolved from the days of a pencil and piece of paper. While they do still rely on this older method, the room is also filled with digital sketch boards (as pictured above in front of Kelsey). These boards can project onto a large monitor screen so everyone can see what the artists concept that he or she is drawing.
The story basically began with Pete Sohn (Director), Meg LeFauve, Eric Benson and Kelsey Mann. Meg would talk with Pete about what he wants the story line and script to be about and creatively write together. Ultimately, this process goes back and forth, with lots of charting, flat-lining, writing and boarding.
Interestingly, Meg LeFauve was writing with Inside Out simultaneously as writing for The Good Dinosaur.
While we were there, several groups got to actually attempt to draw their own Arlo. While our group didn't get to do that personally, it was fun to watch Kelsey Mann draw Arlo several times on the electronic board and whip it out in just a few seconds (he is that good).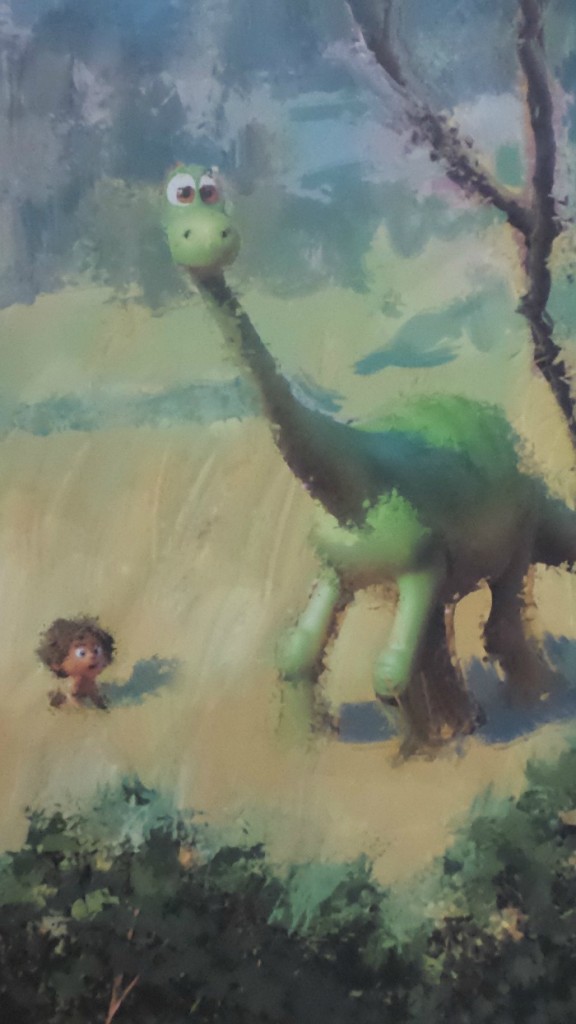 "The Good Dinosaur" asks the question: What if the asteroid that forever changed life on Earth missed the planet completely and giant dinosaurs never became extinct? Pixar Animation Studios takes you on an epic journey into the world of dinosaurs where an Apatosaurus named Arlo (voice of Raymond Ochoa) makes an unlikely human friend. While traveling through a harsh and mysterious landscape, Arlo learns the power of confronting his fears and discovers what he is truly capable of.
Directed by Peter Sohn, Disney•Pixar's "The Good Dinosaur" opens in theaters on Nov. 25, 2015.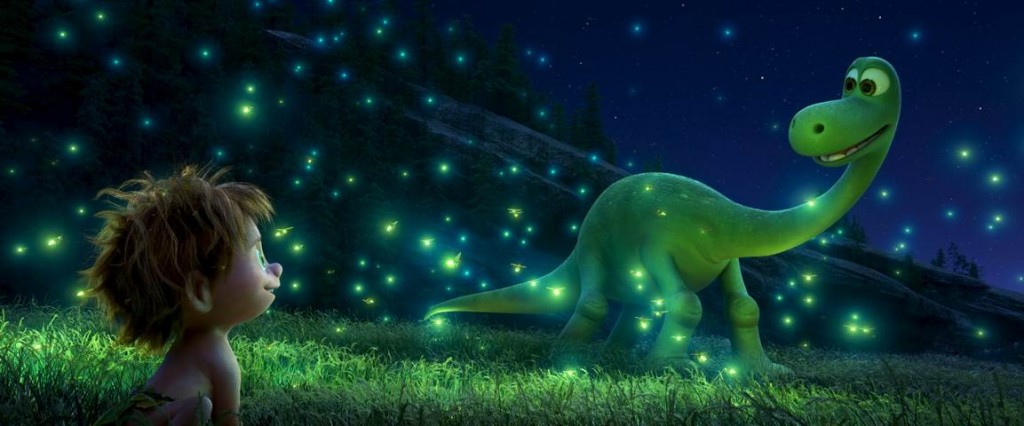 Be sure to stay socially connected and up-to-date on The Good Dinosaur