Summer is here and the kids are out of school. It's time for long summer days and lots of fun! When the heat gets to hot and they are driven inside under the cool air, why not let the fun continue with these Summer Fun Games from Goliath Games? Not only are they fun, they help build STEM and fine motor skills!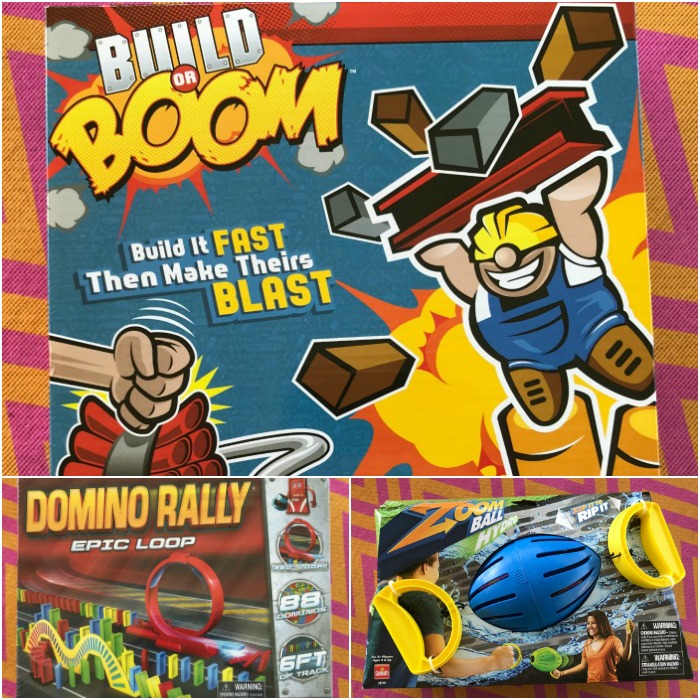 Goliath Games is the premier destination for family game night, kids games, and more.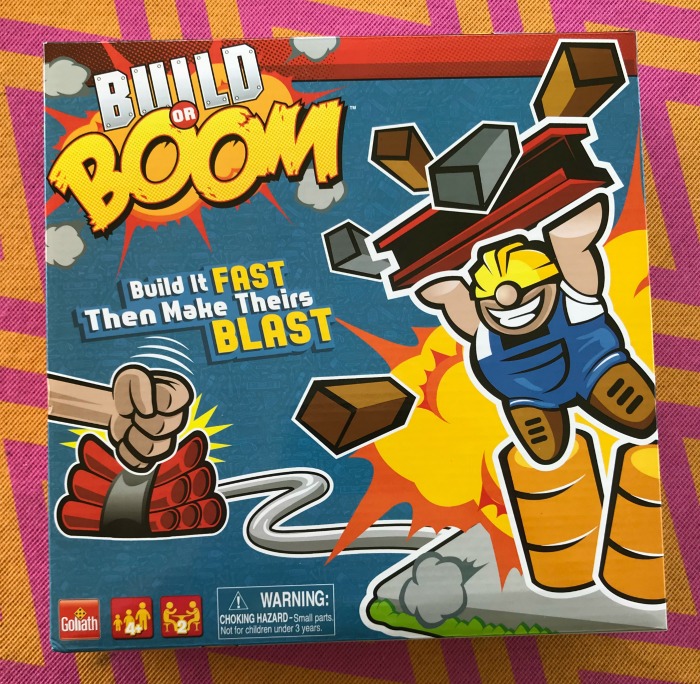 Build or Boom is a great thinking game! Players step in line and see who can be the first to bring the blueprint cards to life. Build your structure quickly yet carefully on your platform. Then SMASH your boomer to send your opponent's structure tumbling. There's only room for one builder in this town… do you have what it takes? Or will you get boomed on your way to the top?
Helps build STEM skills such as analytical thinking and shape recognition.
Unique game play that doesn't need batteries!
High-quality components with bright, vibrant colors.
For 2 players. Ages 4 and up.
Game Contents:
4 Boards
4 Blocks
4 Triangles
4 Arches
4 Cones
4 I-Beams
4 Barrels
2 Builders
30 Blueprint Cards
2 Platforms
2 Boomers
2 Air Hoses
1 Card Holder
Complete Instructions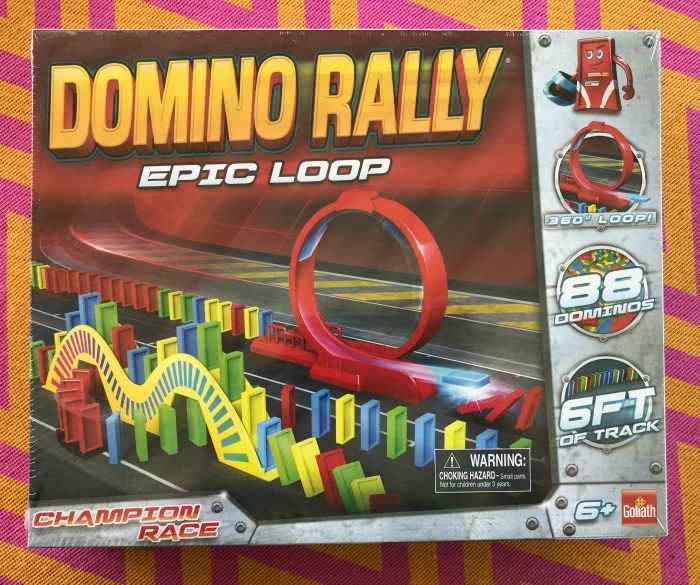 Domino Rally® is a great activity that improves fine motor skills, planning skills, and imagination, as kids design their own set-ups in this open-ended activity. This classic domino race set is an adventure that never ends, but it's also an engineering activity that's a great fit with STEM and STEAM, and a lot more fun than normal domino sets. The Domino Rally® Epic Loop pack includes 50 multi-colored dominoes for kids, 38 specially-crafted speed dominoes that fall at a lightning pace, four custom domino tracks, and one spectacular loop-de-loop. These domino sets are sold in Europe and Canada under the name Domino Express®.
For 1 or more players, ages 6 and up.
Game Includes:
50 multi-colored dominoes
38 specially-crafted speed dominoes
4 custom domino tracks
Loop-de-loop
Complete instructions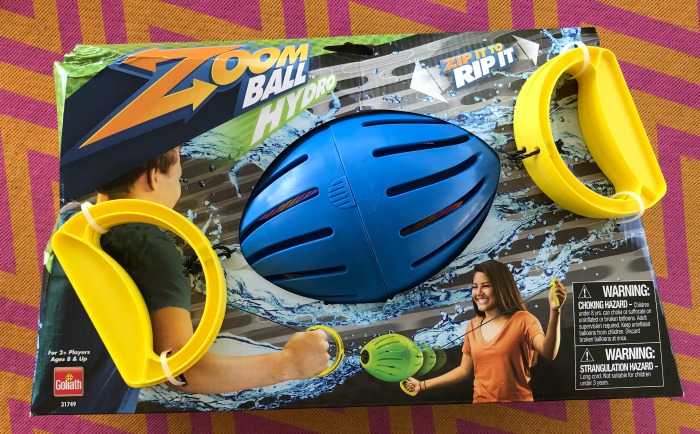 Sometimes, you just got to have fun! Well, get ready to have H2-Oh so much fun with the Zoom Ball Hydro! Hold on to one set of handles, while your friend holds the other. Open your arms quickly to send the Zoom Ball over to your friend! Be ready to send the Zoom Ball back- you never know when the balloons will pop, and soak you in water!
The Goliath Games Zoom Ball Hydro Features:
1 Zoom Ball Hydro
25 water balloons
For 2 players, ages 8 and up
Summer is a time of fun, so stock up now on these Summer Fun Games! Visit Goliath Games for even more fun and exciting games to enjoy!
Connect socially with Goliath Games