Keep Your Holiday Beverages Chilled With BrüMate Gift Sets #MEGAChristmas18
This post may contain affiliate links or I may have received the product free in exchange for my honest review. See full disclosure for more information.
BrüMate Sets Keep Your Favorite Wines Chilled Until The Last Drop
Christmas time has to be one of my very favorite times of the year! Not because of the presents, but because how much it brings family and friends together. I love when my friends and family come to my house and bake cookies and share lots of laughs. We take turns going to each others houses and bringing yummy snacks and drinks to share. The kids are running around playing while we get to talk and reminisce. One of our favorite things to do is share our good times over some good wine while we bake and cook together.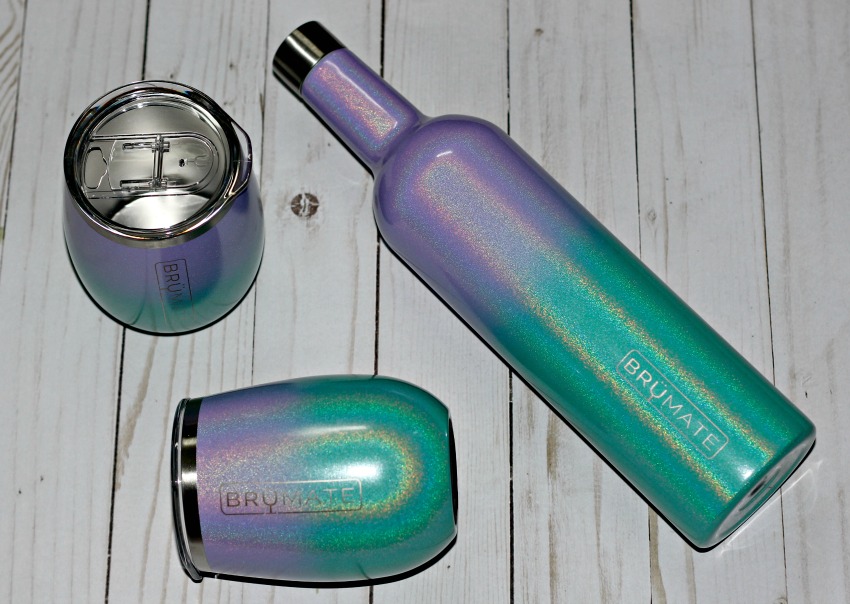 BrüMate Sets, which include a Winesulator and two Uncork'd Wine tumblers, are insulated, keeping your favorite wine chilled from start to finish. This way, your beverage can stay cold while you laugh and share memories this holiday season. The winesulator is triple-insulated and holds up to 25oz. The wine tumbler is triple-insulated and has a lid with an open and close spout, and holds up to 14oz. These are great for traveling, especially if you're in charge of bringing the bubbly for a get-together! The winesulator is BPA and lead-free and the taste of your beverage will not be altered. Made durable and comes with a lifetime warranty!
BrüMate was founded in January 2016 by then 21-year-old entrepreneur Dylan Jacob, in his hometown of Indianapolis, Indiana. He had a simple goal: Help people get the perfect sip of their favorite drink, over and over again. The Dehydration Company aims to provide the best temperature regulation for your drink of choice, whether you're having an all day picnic with your favorite bottle of wine, or are sipping on a beer while you wait for a fish to bite. We are the only company whose sole purpose is to improve your drinking experience.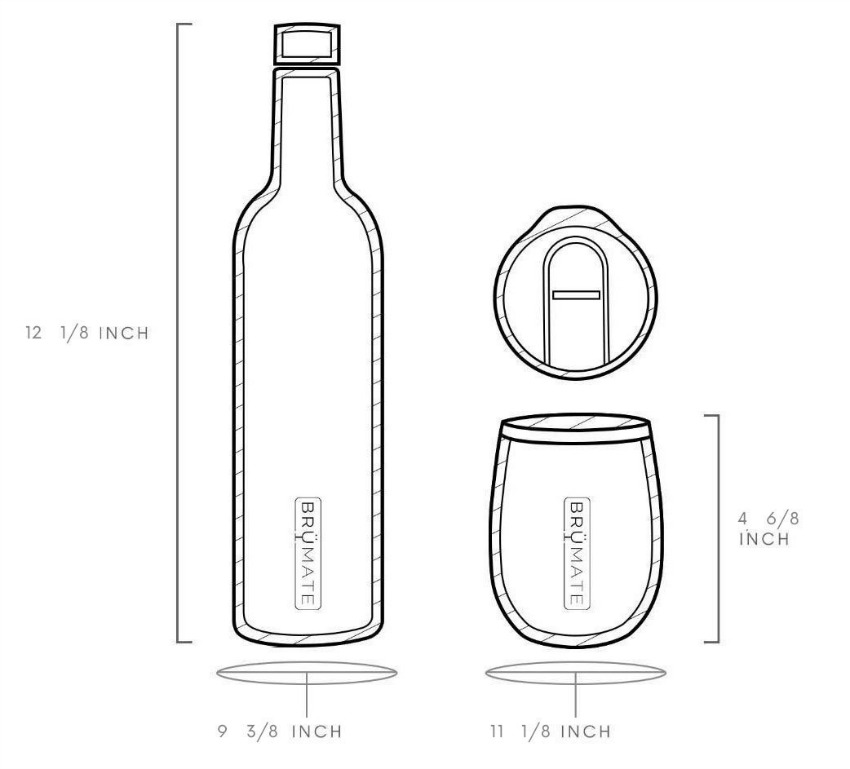 BrüMate Sets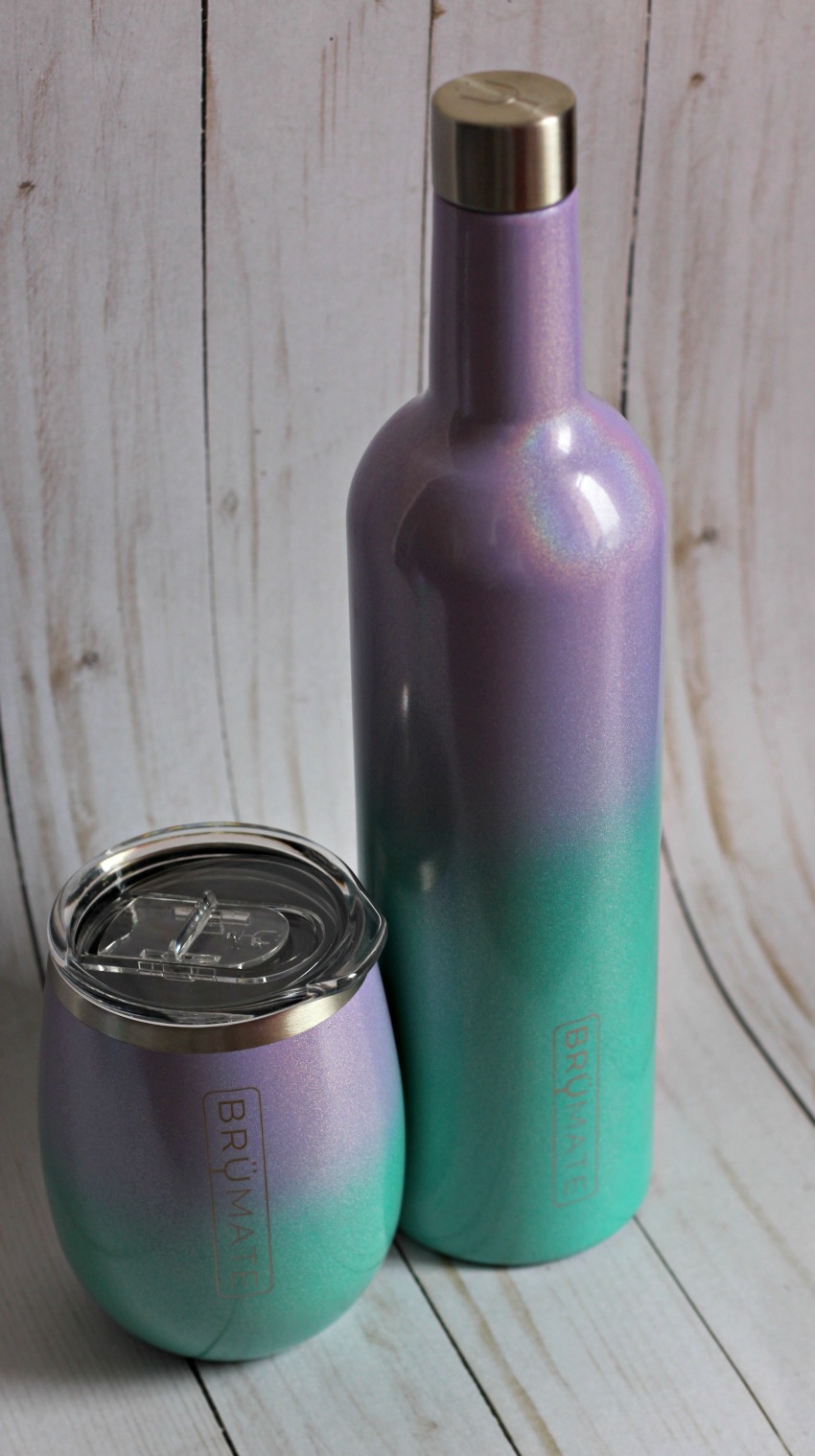 Each gift set includes a triple-insulated 25oz wine canteen and two 14oz wine tumblers designed to keep your drinks at the perfect temperature from the first sip until the last. No metallic taste. Perfect for travel.
My Thoughts
I am so thrilled with my sets from BrüMate! My friends look forward to me providing the beverages and tumblers at our get-togethers. I love that it keeps the wine at the perfect temperature until the last drop. The tumblers are great because not only does it keep my wine cold, it also keeps my wine safe. Between my friends children and mine, there are a lot of little bodies running around and its not uncommon for drinks to get spilled here and there. I no longer have to worry about that with my BrüMate Tumbler. Most noteworthy to me is that the winesulator comes with a silicone funnel to ensure you can safely pour your wine into the winesulator.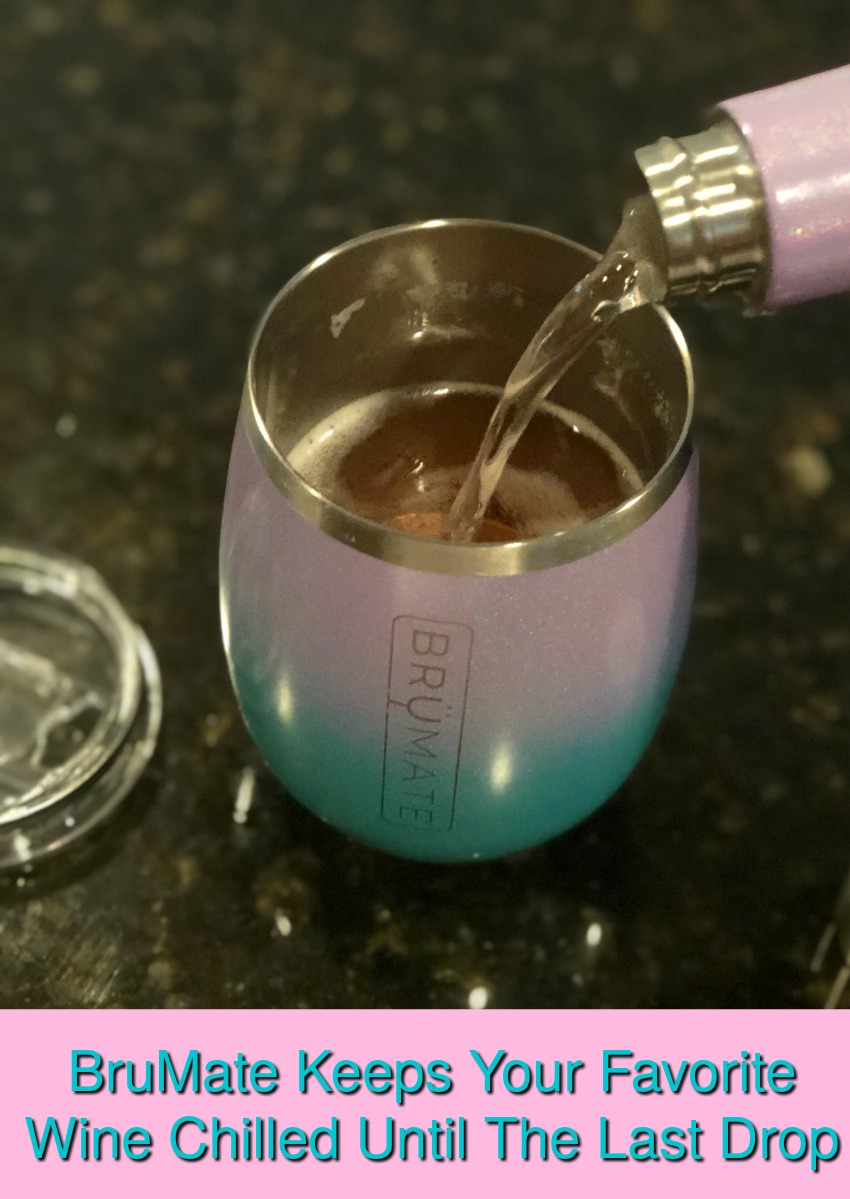 Are you looking for a better way to enjoy your wine? BrüMate gift sets will not disappoint! The color selections they have are unlike anything I've ever seen! I particularly favor the Glitter Mermaid Ombré because I have a slight obsession with anything to do with mermaids. The Glitter Pink is also so appealing because of the beautiful glitter. They will be the biggest hit at your next holiday party or picnic. It will be the center of your celebration, keeping everyone's wine chilled until the very last drop. BrüMate gift sets would make a great gift for that wine lover in your life, whether it's for secret santa or for your best friend, it's sure to be a hit! What color set would you choose?
For more information about BrüMate, click here!
Be sure to follow BrüMate on social media

---
We have added BrüMate products to our 2018 Holiday Gift Guide