Kids Academy Game Apps – Making Learning Fun #MomBuzz #FreeKidsApp
This post may contain affiliate links or I may have received the product free in exchange for my honest review. See full disclosure for more information.
Kids Academy Apps – Making Learning Fun
Finding fun and education apps for my kids can be a challenge.  Technology is quickly taking over the way kids are learning, even in school, so it is important I get them ready before they start school.  With Kids Academy Apps, I have found the help to offer the perfect combination of learning together, while using technology in a fun way.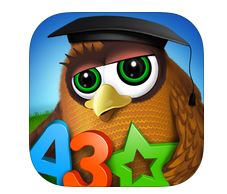 Preschool and Kindergarten learning kids games free for toddler by Kids Academy Co Apps
Once I downloaded the app on my iPad, I played around with it for awhile myself so that I could then show my little girl how to use it.  Following along with learning to write out each letter was extremely easy and really focused on interactive play with your hands and mind.  Then I gave it to my 6 year old to play with his little sister who is 3.  They sat for about an hour as he showed her how to trace and phonically say each letter.  I definitely think this app is worth the download and is something that will really increase in popularity and provide a great educational value to my kids.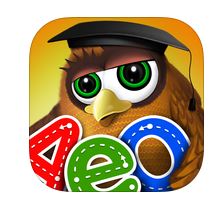 ABCs alphabet phonics & Montessori learn to read app for toddler by Kids Academy Co Apps:
I have never been quite familiar with Montessori learning, although there is a prestigious local school that is really popular.  I love that it incorporates hand and eye stimulation and learning.  With various levels of difficulty, kids can grow with the app.  I particularly like that it helps with phonics and really gives my daughter a sense of interaction and stimulation with hands and eyes, thus fueling her mind.  This will truly get her ready for pre-school next year and she will be well ahead of the curve.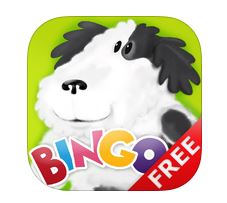 Bingo ABCs alphabet phonics song with farm animals cards for toddler by Kids Academy Co Apps
This app is super easy to download. The graphics are bright and colorful and fun to watch.  I love how it inspires kids to sing while learning letters. My daughter not only learned how to spell a bit, but she also got up and moved around and was dancing with the songs and even wanted her brother and myself to dance along with her. I always like to try all apps out myself first to see if they will provide a quality playtime and educational feel for my kids and this one definitely did not disappoint. The free version can easily be  for a reasonable price and provide even more fun ops for dancing, playing and learning.
Disclosure:  Blogger may have received product and/or compensation for this post.  Regardless, all opinions are 100% my own.