Kids Can Learn How to Code with Let's Start Coding Code Rocket Set #MegaChristmas19
This post may contain affiliate links or I may have received the product free in exchange for my honest review. See full disclosure for more information.
Blast into coding with Code Rocket! Girls and boys aged 8 to 12 can learn coding through this rocket-shaped circuit board. Code Rocket is equipped with eight LED lights, a speaker, and two buttons that are controlled with code. Using a computer and Code Rocket, kids learn how computer programming can control physical objects and get immediate feedback from the rocket that they can code! Or, if your kids love Minecraft, Minecraft coding courses will be the best option for them!
In today's world technology is the highlight of our lives, and more and more kids are getting interested in robotics, computers, information technology and these kits by Let's Start Coding can get them started on becoming the future generation of tech experts. My kids love building stuff, and they want to follow in their dads footsteps since he is in the information technology field and is a computer programmer. When he was growing up he built several computers all by himself, created his own code for games. He would have loved these kits when he was growing up!
These kits will make for a great gift for your kids who love technology!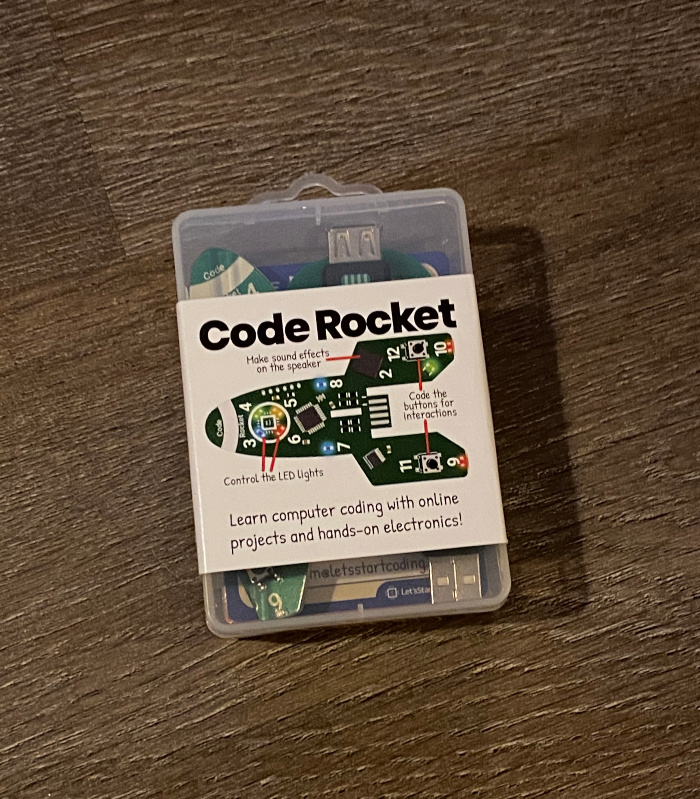 About Let's Start Coding:
Let's Start Coding was launched in late 2015 in an effort to provide kids a fun, guided way to start learning typed code. Since then, thousands of kids (and adults!) from around the world have been introduced to coding in a fun, hands-on way at home, school, summer camps, and clubs. The Let's Start Coding kits have been praised by parents, teachers and librarians alike for their affordability, ease of use, and high learning value. Let's Start Coding kits are designed with the beginner in mind though they also make a great "next step" for kids who are familiar with Scratch, Blockly, Minecraft or Hour of Code.

Let's Start Coding products are used in thousands of schools and homes around the world as an introduction to real, typed computer programming. The immediate feedback of holding a physical object in your hand, plus the online lessons created by educators ensure that this product will make both kids and parents happy!

The company is headquartered in Louisville, KY in the historic Hope Worsted Mills building, which was built in 1905 and is on the National Registry of Historic Places.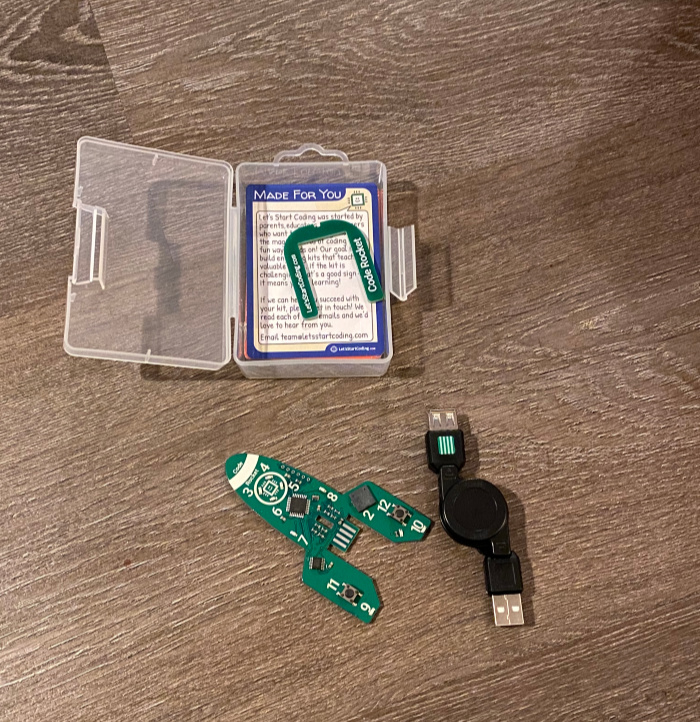 The Tillywig Toy Award "Brain Child" Award winning Code Rocket is designed for imaginative kids who don't want to build their own circuits, but want a pre-built "toy' that they can control and modify. Inspire the next NASA engineer by having them learn the very same code language used at NASA: C++. This toy teaches coding through 20 free online projects. Perfect for curious and smart kids aged 8 – 12.
Example projects with this kit include:
Laser 'blaster' LED lights

Countdown sequence with light and sound effects

Morse code messages on the sounds and lights of Rocket

Fade up and down the 'thruster' LED lights
Coding concepts introduced with this kit include:
Variables

Loops

Functions

'If' statements

'For' loops

Troubleshooting and 'Bug Hunting'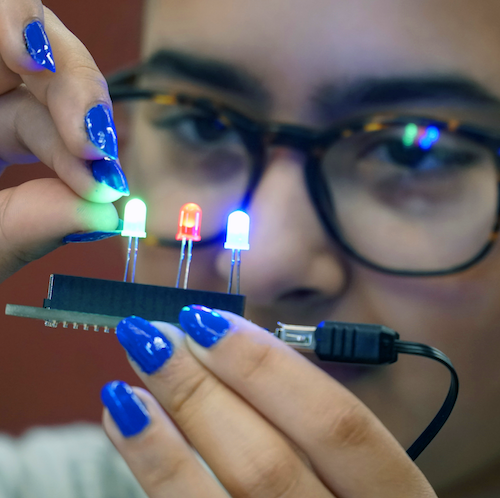 Features:
STEM learning through coding the Rocket's LED lights, speaker, and buttons
Kids 8 – 12 learn real C++ computer coding skills with fun hands-on activities
Free software works on Windows, Mac, and Chromebook computers
20 projects in the free online software guide the learning process. No experience required!
Great educational gift that keeps kids and parents happy. Inspires future coders!
You can purchase your own Code Kit from Amazon, or Let's Start Coding's website.
Stay socially connected:
_______________________________________________________________________________________________
We have added these products to our 2019 Holiday Gift Guide