Kitty Cardboard Revolutionizing Cardboard Boxes!
This post may contain affiliate links or I may have received the product free in exchange for my honest review. See full disclosure for more information.
I am sure you have seen all of those funny videos or memes on the internet. You know, the ones with cats and their curiosity for cardboard boxes. Well, let me tell you about Kitty Cardboard and how they are making a wonderful world for all cats and their love of cardboard boxes.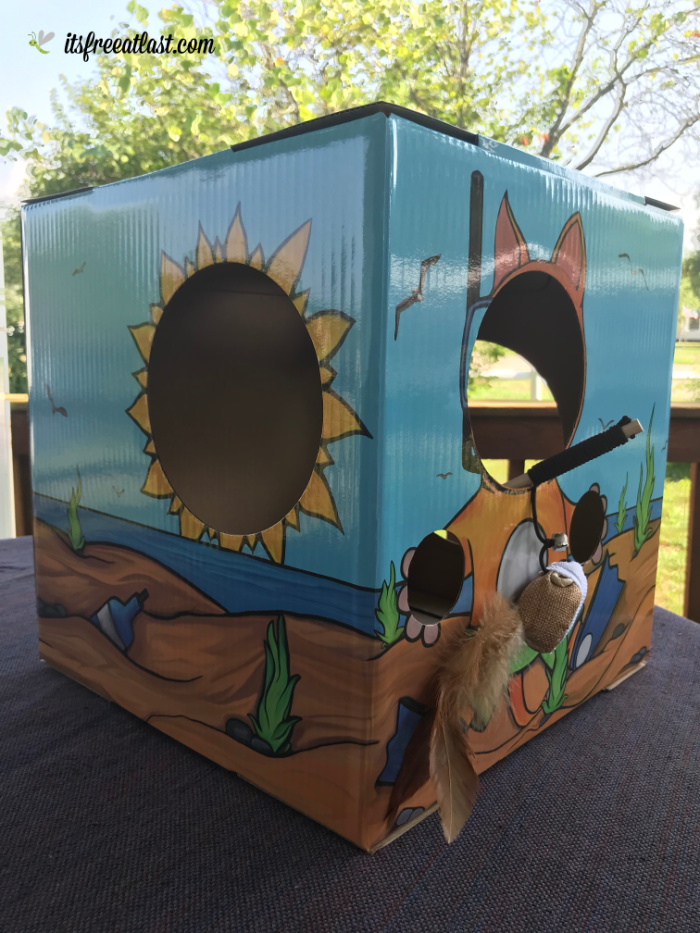 About Kitty Cardboard
Our pets are family – we will do anything to make them happy. My rescue kitty, Bella, had all of the squeaky toys and fluffy cat beds imaginable, but, at the end of the day, the only thing that she seemed to care about was the Amazon Prime box on my living room floor.

It's not a surprise that our feline friends have a curious addiction to boxes. It makes them feel safe, provides comfort, helps deal with stress, and is a perfect place for playing, hiding, of course, napping! That gave me an idea – why not create fun boxes, designed specifically for cats, that would give my princess exactly what she wants, while, at the same time, keeping my living room looking neat and clean? Kitty Cardboard was born!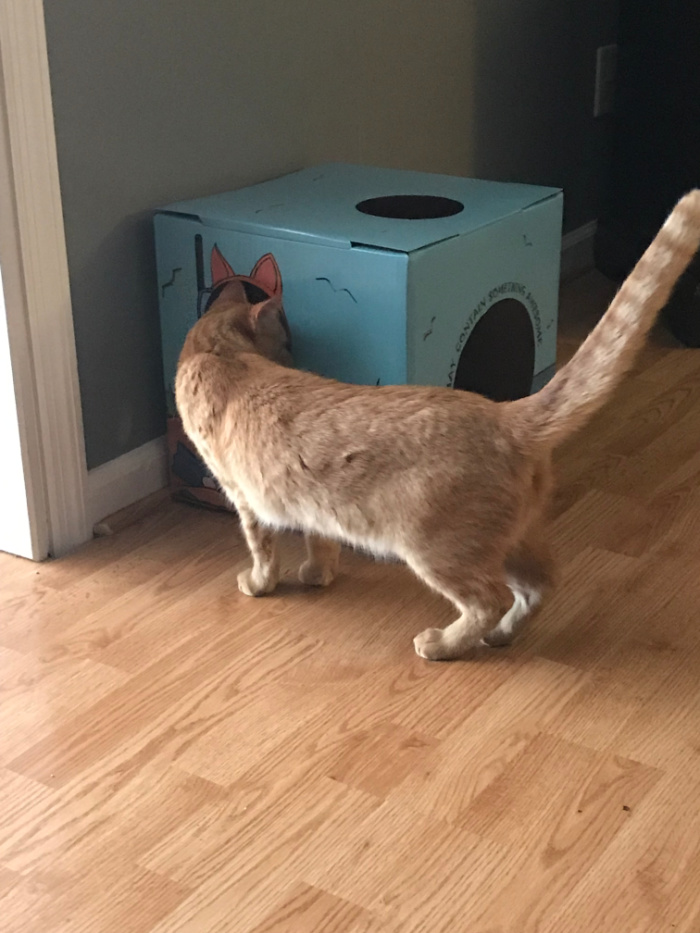 In true feline fashion, Bixby was immediately curious about this box that was set in the living room. You can see he immediately started inspecting this box, wondering "what is this?"
We let me tell you, it took no time at all for him to acclimate to what has become his new favorite hangout. Trust me, he knows it is "his domain" and spends hours in and out of that box.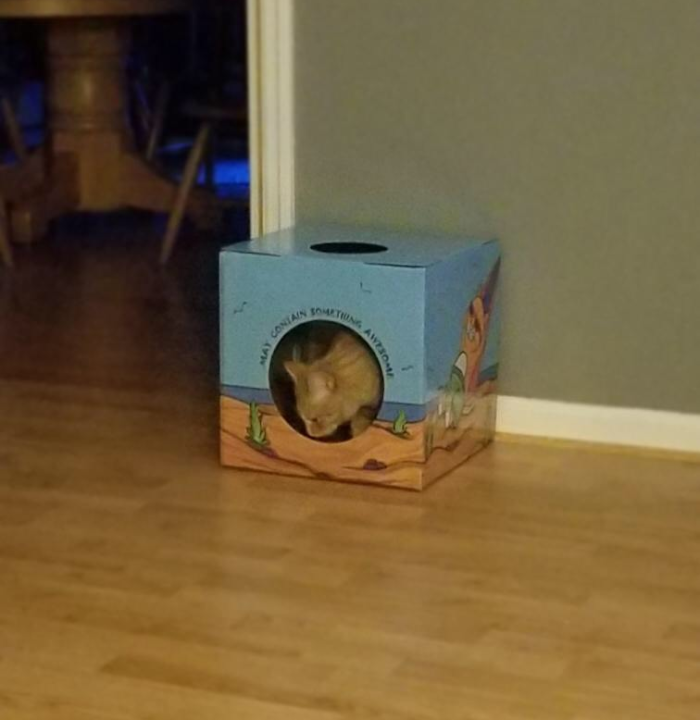 Kitty Cardboard has developed high-quality designer cardboard boxes for cats that are colorful and whimisical. You will be proud to put them anywhere in your home-they're that nice!  These designer boxes have been flying off the shelves since their inception. They have also been a huge hit with Instagrammers (sic) who have kitty-cat influencers, because the boxes are POST PURRRRFECT!
The current designs are: Jungle Box, Meowter-Space and Purradise with new boxes available soon for the season: Spooky Box and Meowchristmas! Kitty Cardboard is charitable  and devoted to homeless cats and donates one box to a shelter for every box sold. You can find them online & have them shipped right to your door today. Your feline will purrr in delight.
Stay connected socially