Kristin's Tasty Mountain Dew Cake Recipe
This post may contain affiliate links or I may have received the product free in exchange for my honest review. See full disclosure for more information.
Here is my tasty recipe for my infamous Mountain Dew Cake

It takes just a few simple ingredients.  Go ahead and preheat your oven to 350* while you are mixing everything together.
The cake ingredients:
1 box Yellow Butter Cake Mix
1 box (Large) Vanilla Instant Pudding Mix
1/2 cup Mountain Dew
1/2 cup water
1/2 cup oil
4 Large Eggs
Mix all ingredients together in a large mixing bowl.  Mix well until all there are no or few lumps.
Using a large bunt cake pan, great it very will with cooking spray.  Pour the mixed cake batter into the pan.  Bake for 45 minutes at 350 degrees or until the top of the cake is a golden brown.  Use the toothpick test to assure that the inside is done (discard toothpick before ingesting cake).
The sauce ingredients:
1/4 cup Mountain Dew

1 stick real butter
1 cup sugar
Cook all ingredients on the stove-top until sauce is pure liquid and boiling.  Reduce heat and let simmer.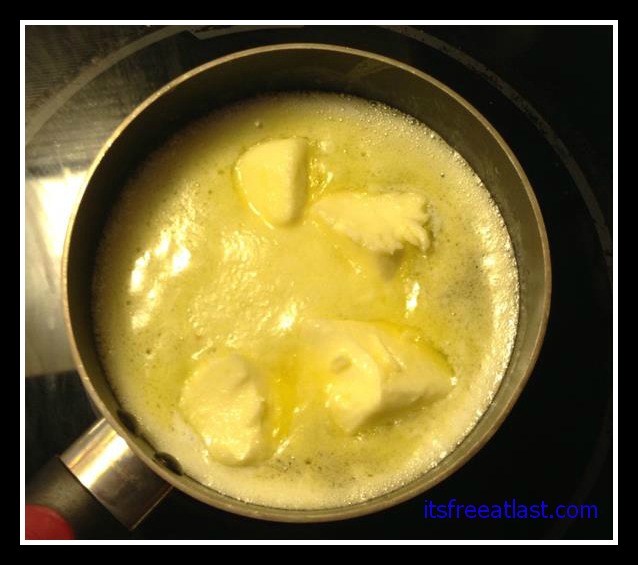 Once the cake is done, remove from the oven and allow to cool for 3-5 minutes.  Once cooled a bit, use a spoon to loosen the sides of the pan and the area around the inner ring of the bunt pan.  Pour the sauce contents into a glass cup with a spout (I use a measuring cup) and then begin to pour the liquid sauce around the edges of the cake and the inner ring.  Let the sauce absorb completely into the cake, saving some for the top of the cake.  This makes  this cake very moist and tasty.  I recommend making the sauce about 10 minutes before the cake is done, that way it is nice and warm and ready when the cake comes out.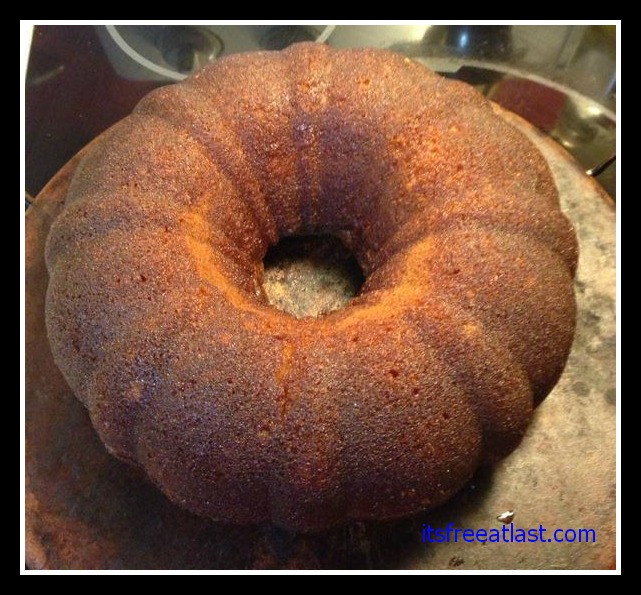 Once all of the sauce has been added to the cake, put a plate or cake tray on top and flip it over so that it will be right side up.  Allow to cool for another 15-20 minutes then serve warm.
The finished, delicious product!!!

Disclosure:  This recipe has been a family recipe for years.  I am the original publisher of the recipe.  All rights reserved.  The author is not responsible for any food allergies or illness as a result of trying this recipe.